A Golden Christmas Celebration

Five days to go! Order by 12-noon this Friday to ensure your paintings arrive before Christmas... Final UK delivery date is this Saturday December 22nd.
To mark the occasion, it's time for our next '12-Days of Christmas' article - where we examine the rich range of artwork in depth. Today's topic is 'Four Bars of Gold' - where we take a look at Lhouette's 'Hong Kong' Dollar collection. Featuring glorious fine-art techniques and some of the world's most beloved icons, this series is perfect for Christmas gifts.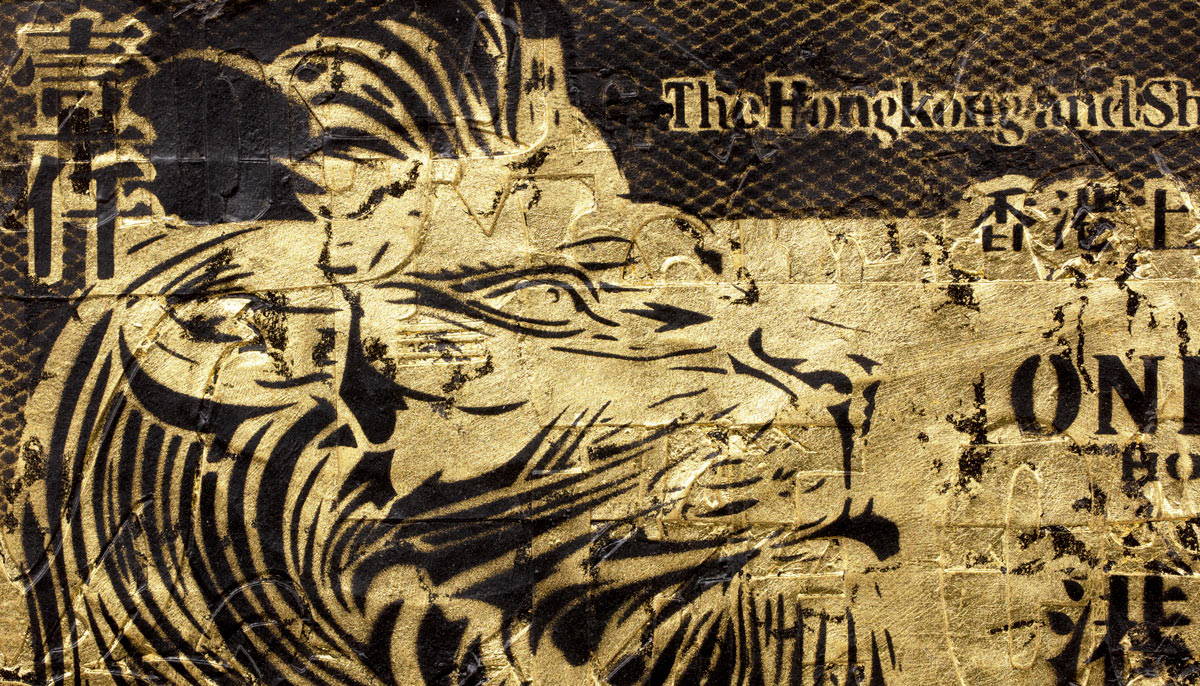 Lhouette's distinctive brand of lo-fi/high-culture dichotomy has won plaudits worldwide. Not only has he featured at The Dorchester Collection, 45 Park Lane, but last week exhibited his chess set collaboration with Purling at the legendary art auctioneers - Christie's London.
His Hong Kong Dollar collection is one of the ultimate expresions of his postmodern melding of pop-culture icons with high art. The clean lines and iconic commercial sheen of the cartoon/video game characters; juxtaposed with the raw, distressed painstakingly handcrafted gold leaf is striking.
The linking leitmotif of the Hong Kong Dollar is itself symbolic of the collision between tradition and big business. Hong Kong is a tiny territory (smaller, for example, than greater London!), yet it is home to one of the world's strongest currencies and most formidable business quarters (containing the worlds' largest number of skyscrapers per square mile).
My interest in visual references tends to drift from the modern to the old without boundary. I endeavour to utilise imagery from the past 100 years rather than being restricted to the current, but cross overs are natural within artists who use icons within their work. I find it a cool thing to see the different interpretations of the same individual within the same genre in two different ways technically and process of thought."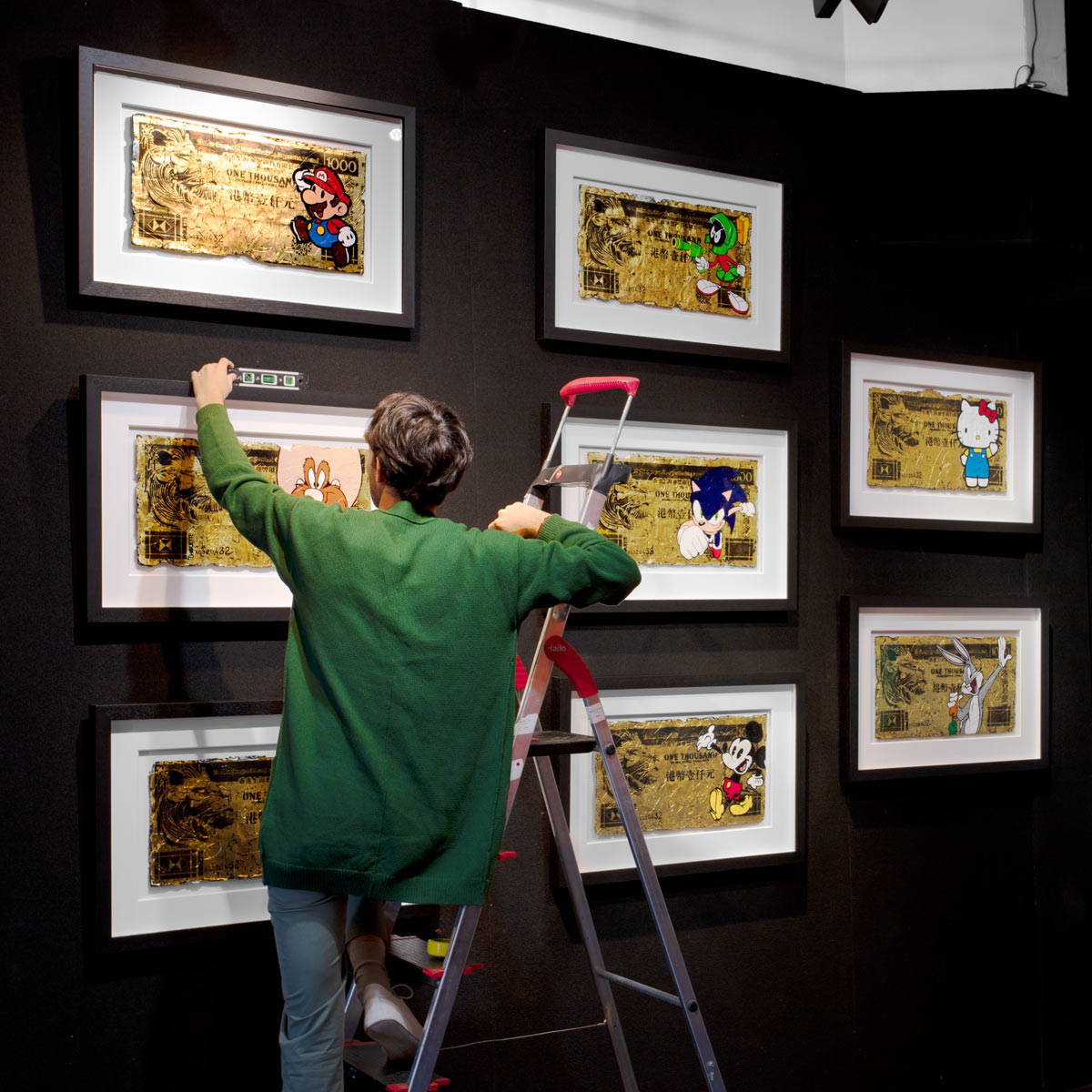 Merry Christmas from Wyecliffe
Original art is the perfect gift, complementing all tastes and living spaces.... As well as providing the ultimate Christmas decor.
Get inspired for the festive season with our specially curated 2018 Christmas collection - and follow our blog for the next day of Christmas!