Day three of our Wyecliffe Christmas series, showcasing some of our best loved artworks for the festive season...
As this falls on a Friday, it's time for a bright lights in the metropolis theme: 'Ten O'clock in the City' as we examine the beautiful and sophisticated 'Moonlit Walk' by Joe Bowen.
Over the years, Joe Bowen's technique has evolved from pseudo-realistic figurative to the celebrated impressionism he is noted for today. Like the pioneers of the movement, Monet and Renoir before him: Bowen paints with light and atmosphere - the refraction of light, the reflections of the water and the diffusion of the background are all elements in the picture that Bowen captures to create that essential urban romanticism.
For an artist so connected to the city, it may come as a surprise that this artist lives a quiet life in the rolling hills of rural Wales. A location that many of the UK's best-loved artists share for its evocative scenery and contemplative atmosphere.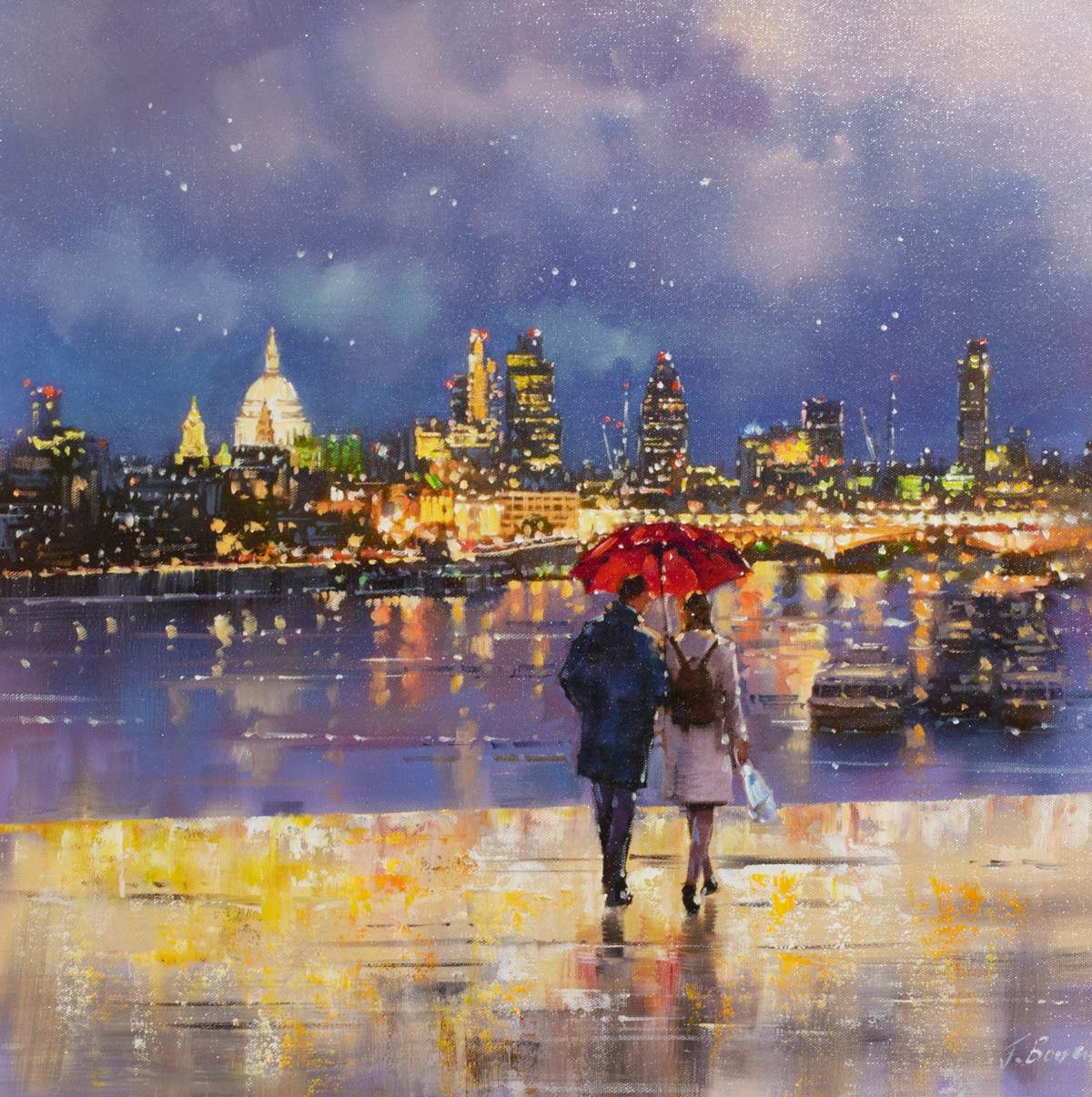 One of the reasons I love this original so much is it presents a very adult take on traditional festive iconography. I love Father Christmas, presents and candy-canes as much as the next person: but Christmas is also about bright lights, romantic walks and optimistic contemplation. This nocturnal scene with its glittering snowfall, twinkling lights and iconic architecture conjures up the windswept excitement of a Christmas night on the town. That urban romanticism of the old-school -- with Dean Martin or Frank Sinatra on the turntable and a Long Island Iced Tea not far away.
Merry Christmas from Wyecliffe
Original art is the perfect gift, complementing all tastes and living spaces.... As well as providing the ultimate Christmas decor.
Get inspired for the festive season with our specially curated 2018 Christmas collection - and follow our blog for the next day of Christmas!