As we draw close to Christmas, The team at Wyecliffe is celebrating festive memories and atmospheres via their astonishing collection of art works. Today we're investigating the luminous, breathlessly exciting New York cityscape 'Rush Hour' by one of the word's most sought after contemporary impressionists - Veronika Benoni!
Love Letters to the World's Great Cities
Veronika Benoni is one of the most sought-after metropolitan artists working today: utilising a meticulous gold and silver leaf method to render Amsterdam, New York, London and her local Prague in dazzling, reflective textures and tones.
'Rush Hour' actually represents a departure for Benoni who's compositions are usually from a stylised side view, observing from a distance: in effect, utilising the buildings and other landmarks of a busy street scene as blocks of texture and colour. Here Benoni's canvas seems almost thrust into the busy street itself, the viewer almost jostling amongst the people and vehicles. In addition, Benoni's line of sight is swivelled from a flat side-on view to a 3D perspective: thrillingly inhabiting a fully immersive street scene - very New York!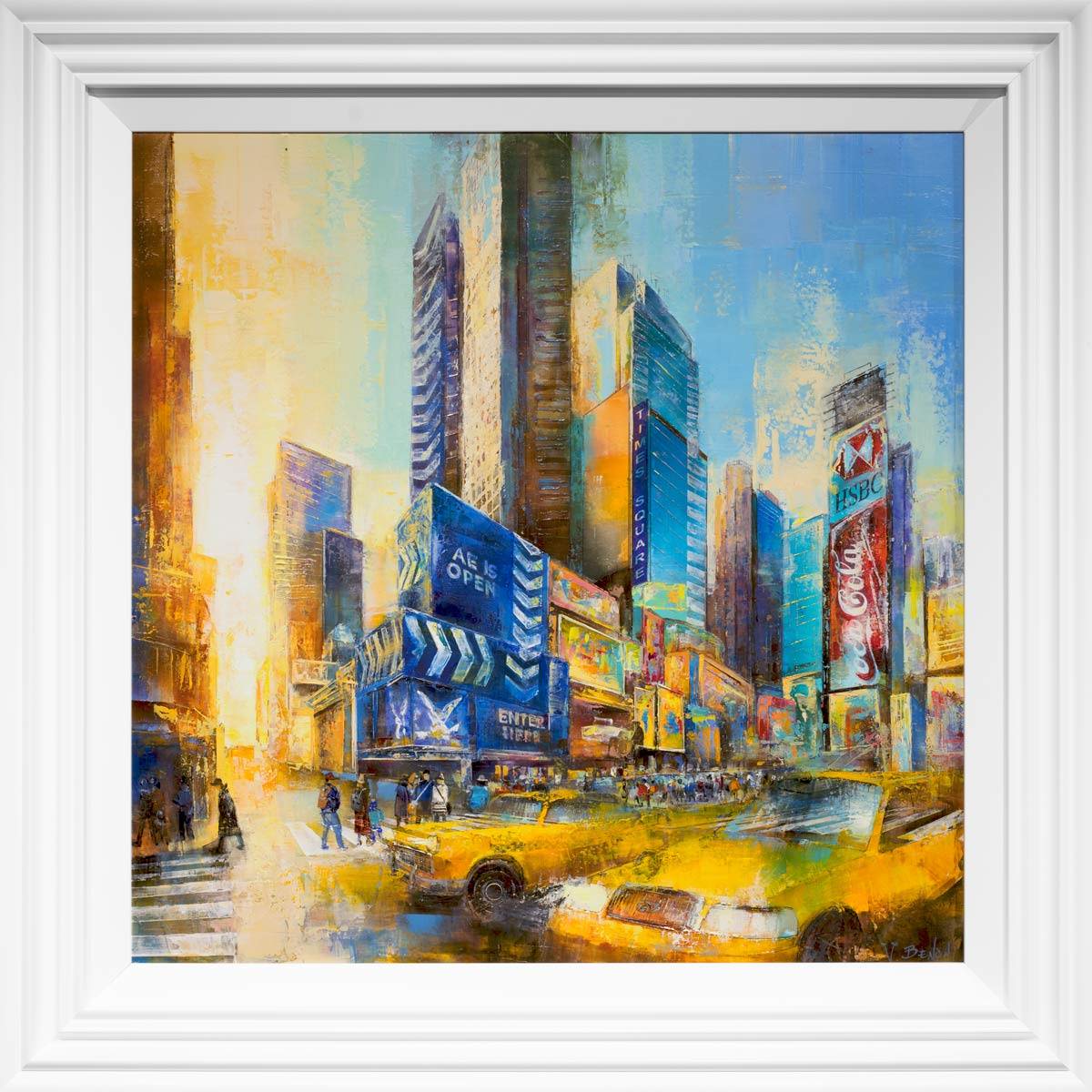 The Crossroads of the World
7th Avenue is one of New York's most exciting thoroughfares, intersecting with the theatreland of 42nd street and Times Square 'The Crossroads of the World'.
This iconic heart of Manhattan 'Midtown' has become synonymous with Christmas: from the legendary Christmas lights in Times Square and the nearby Rockefeller Center tree: to its immortalisation in film and music... After all what is Christmas without 'Home Alone 2', 'Elf' or the ultimate Christmas anti-carol 'The Fairytale of New York'?
With her mastery of atmosphere, Benoni has captured the neon, the speed, the noise and - with her jaw-dropping rendering of light; the sheer optimism of that great mecca for dreamers.
Merry Christmas from Wyecliffe
Original art is the perfect gift, complementing all tastes and living spaces.... As well as providing the ultimate Christmas decor.
Get inspired for the festive season with our specially curated 2018 Christmas collection - and follow our blog for the next day of Christmas!