Kerry Darlington - Journey to the Ice Palace
Kerry Darlington's journey of a lifetime begins! Journey to the Ice Palace is here!
Just unveiled at her personal attendance at Wyecliffe Galleries, we are proud to present this utterly stunning work.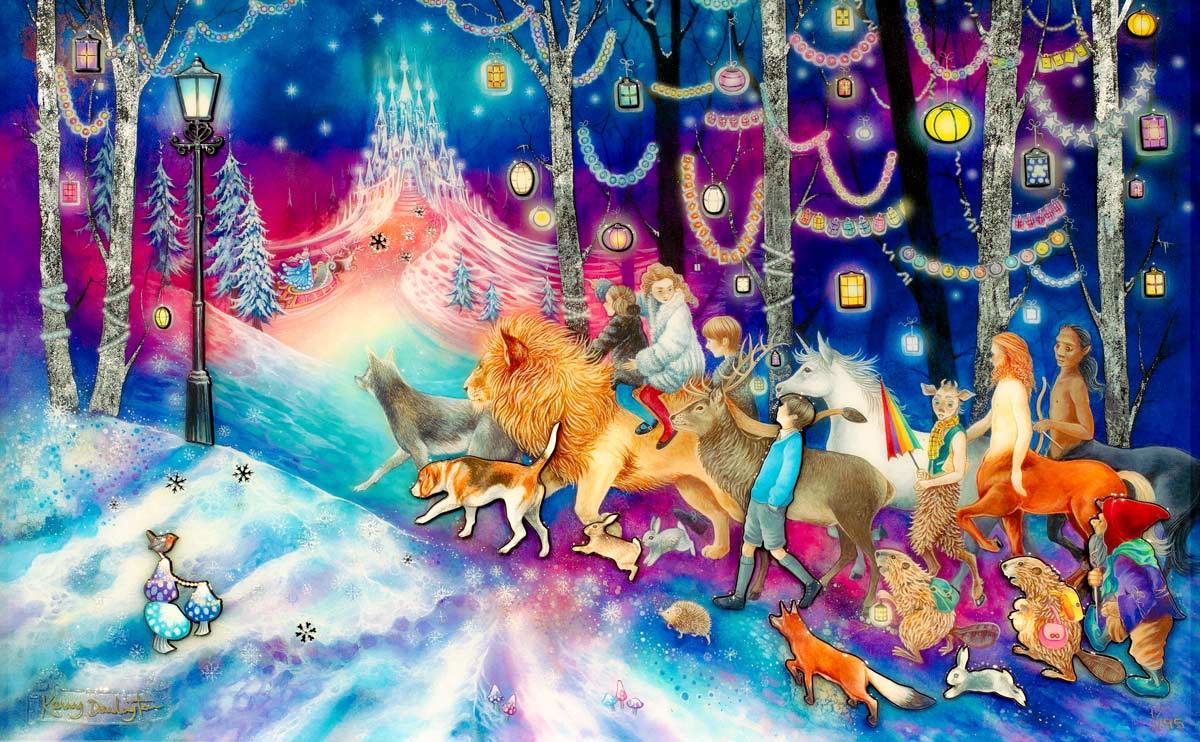 Inspired by classic chronicles read to Kerry as a child, the wonderful new work features some of the most beloved literary characters written. Set to be a future classic in Kerry's portfolio of fairy tale works, this is the perfect edition for the Winter season.
Like The Worlds Collide before it: this work showcases Kerry's mastery of myriad elements: human figures, fantasy creatures, animals, fantastical architecture and of course - trees! This incredibly rich work even features hints of Kerry's 'Volcanic Abstract' technique in the sky and snow, as well as 'Tree of Charms' style 3D elements in the branches.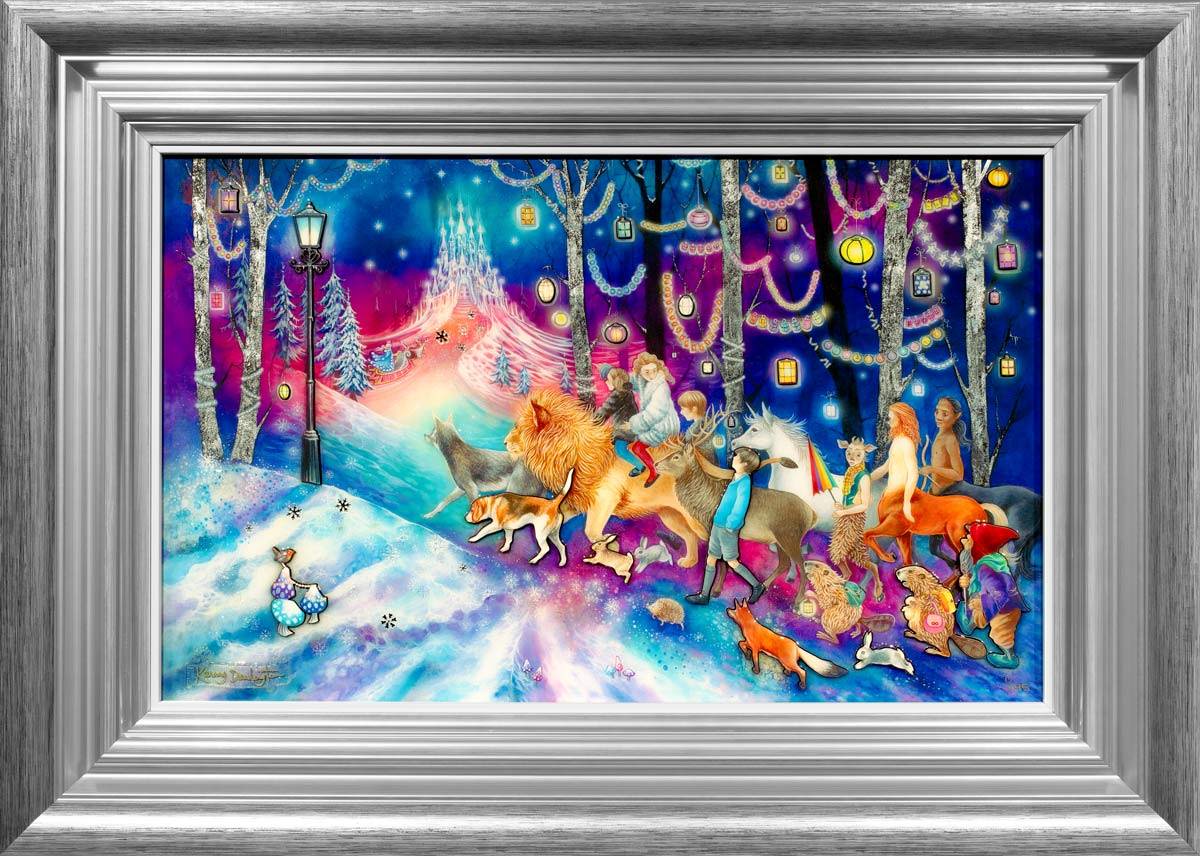 Following on from the outstanding sellout success of The Worlds Collide and Alice Finds the Little Door, make sure you order your edition (of only 195 pieces worldwide) before it's gone!
---
Also in News
To celebrate Kerry Darlington's annual appearance at Wyecliffe Galleries; we present an unprecedented new collection of originals and editions.
Get ready for action! Wyecliffe's latest superhero works feature some of the world's most legendary comic book illustrators and acclaimed contemporary artists. Discover new adventures in art here; with Batman, Catwoman, Iron Man and more...
As the nights draw in, interiors take on a new meaning as spaces for socialising , relaxing and living. One of our favourite times of year; we thought we'd share the latest design pieces and projects.

171 + 172 + 173 + 175 + 180 + 181 + 182 + 183 + 184 +