Wyecliffe Galleries is excited to announce a new edition from Kerry Darlington Art, 'Hoots and Chirps', available now. Inspired by her previous work 'Night Owls, Early Birds'.
---
TWEETING, CHIRPING & HOOTING
---
For the first time in almost a decade, Kerry Darlington revisits one of her most convivial titles 'Night Owls' Early Birds', with the announcement of gorgeous brand-new unique edition, 'Hoots and Chirps'.
This stunning composition is now available to order with Wyecliffe Galleries. Act quickly to benefit from the widest choice of edition number, including coveted low numbers and Artist Proofs.
Featuring rainbow colours highlighted by vibrant blue and pink, the full moon illuminates a tree adorned with hooting owls and chirping birds. In true Kerry style, watering cans, birdhouses and teacups hand from the branches, dangling above her signature fairytale toadstools.
"The clamorous owl that nightly hoots and wonders at our quaint spirits."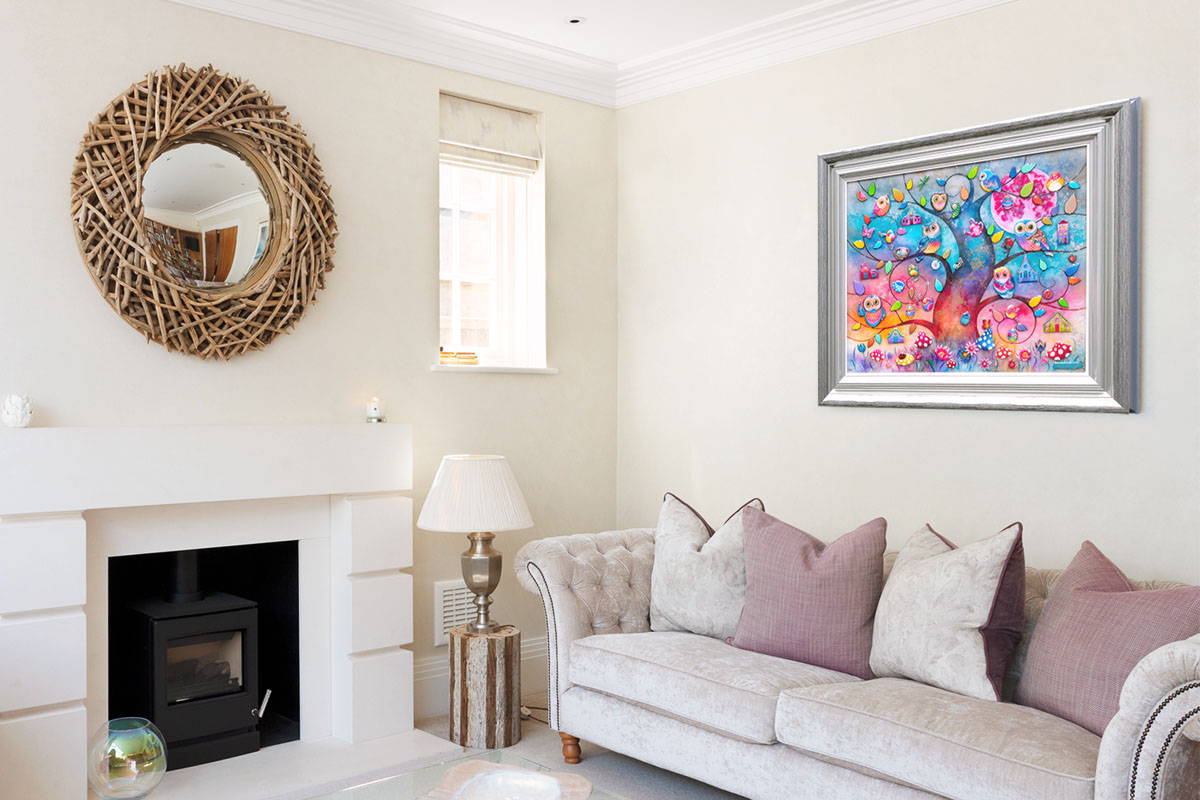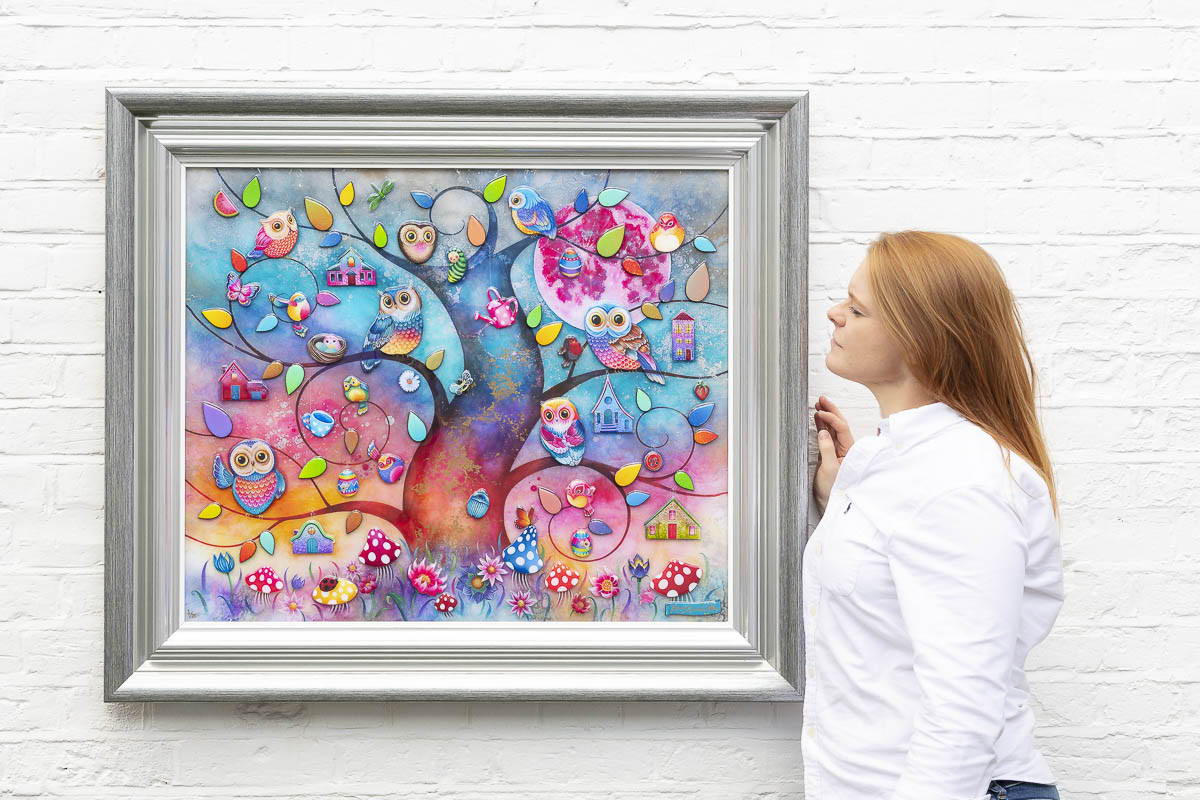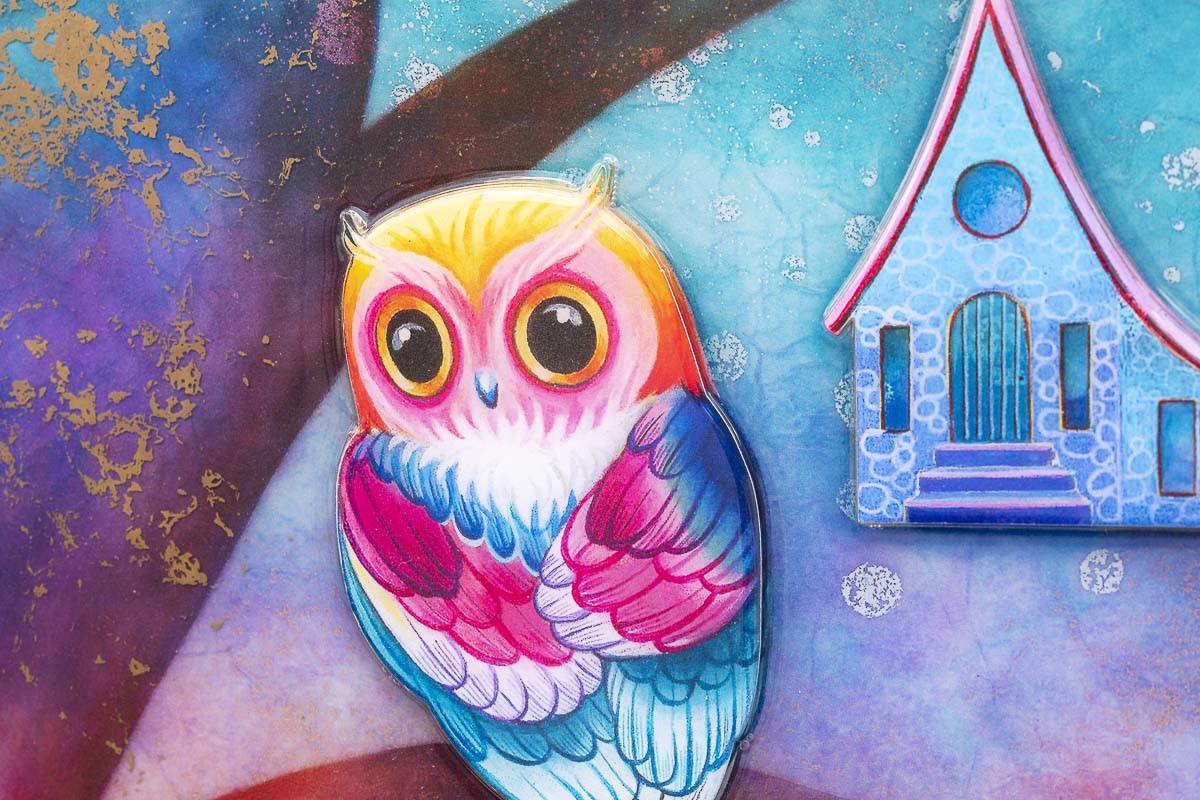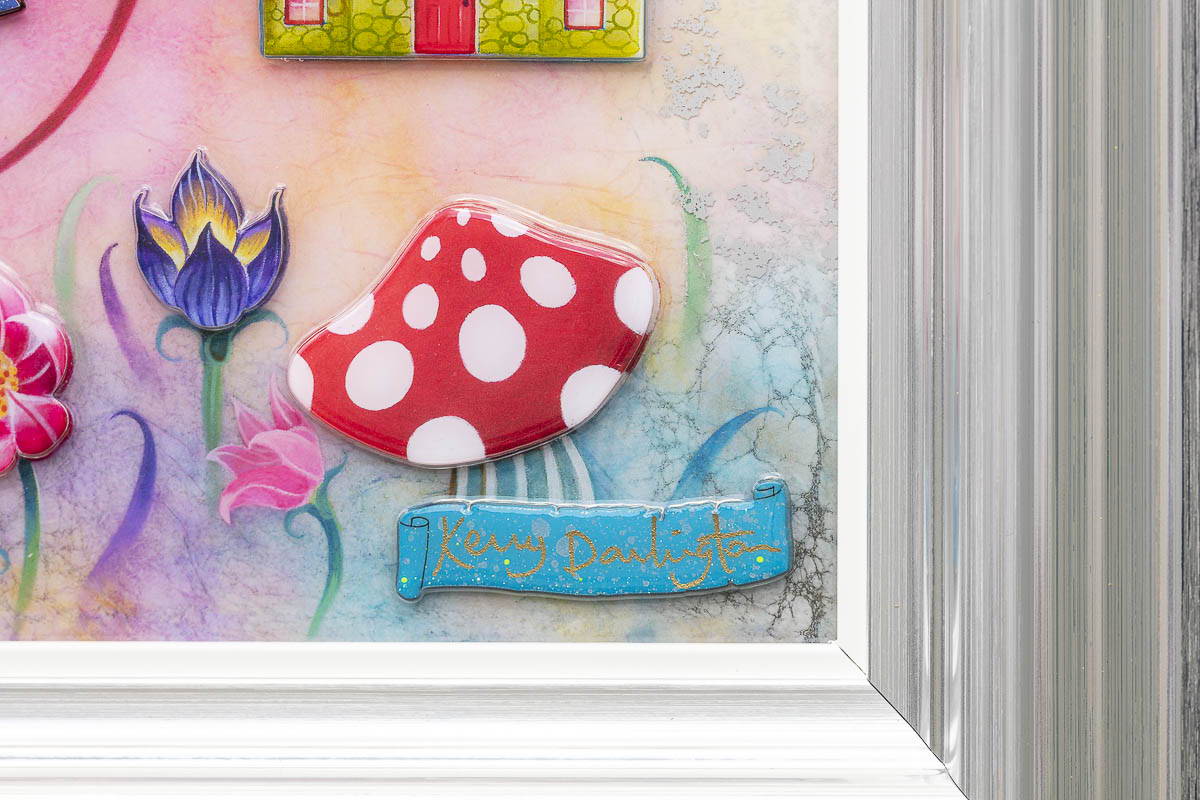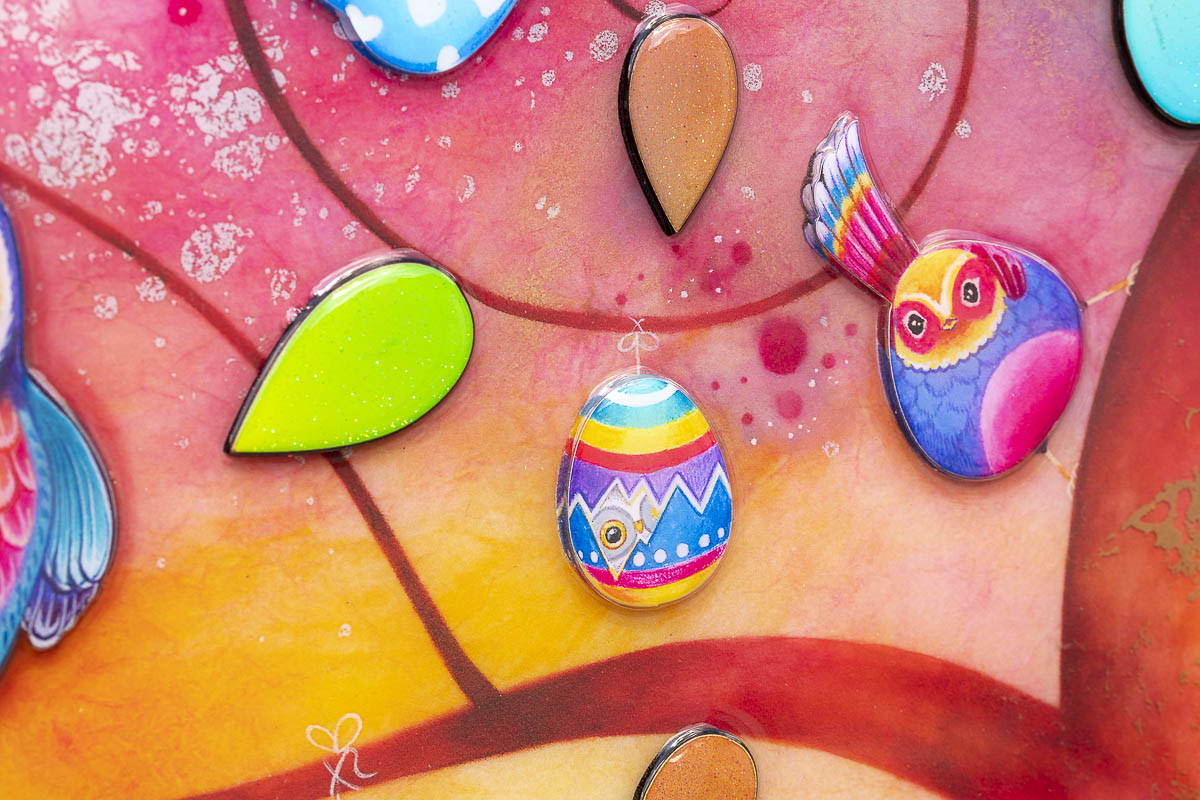 This latest edition from Kerry Darlington Art draws its main inspiration from her earlier artwork titled 'Night Owls, Early Birds'. This piece featured her popular stylised tree motif adorned with 3D leaves, birds, owls and picturesque bird houses.
Lovers of Kerry's archive collection and her more current pieces and style will adore this composition. With a beautiful colour pallet and intricate details, this stunning edition is sure to go fast!
Kerry has also created a unique and collectable charm for this edition. This adorable keepsake will go perfectly with an existing collection or would be the ideal start to one.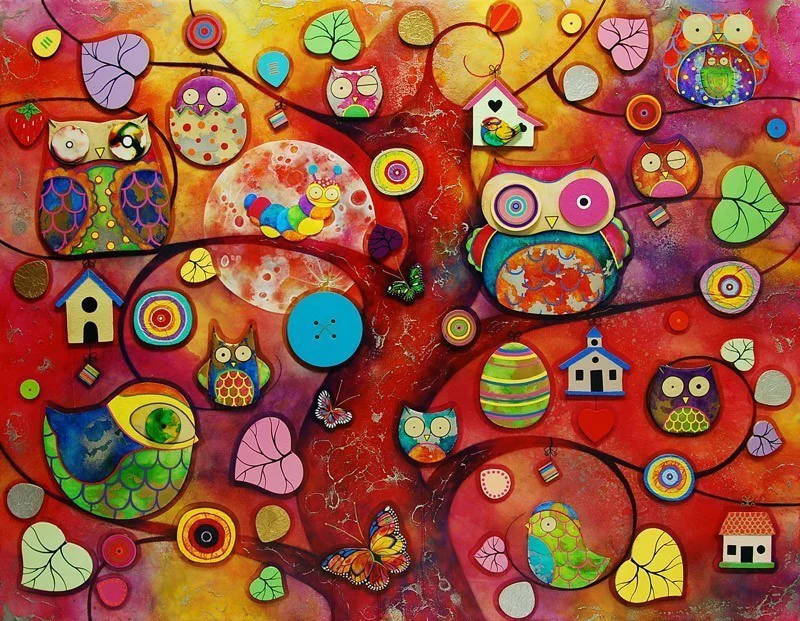 ---