Wyecliffe's Kerry Darlington Correspondent
The happy task of bringing collectors closer to the creative processes of artist Kerry Darlington is assigned to our charismatic Creative Brand Manager Anthony Lewis. Shining a light (and various video cameras) on the often-private world of the artist at work to reveal the many months of research, sketching and planning to bring a new original or edition to life is one of the many highlights of his role.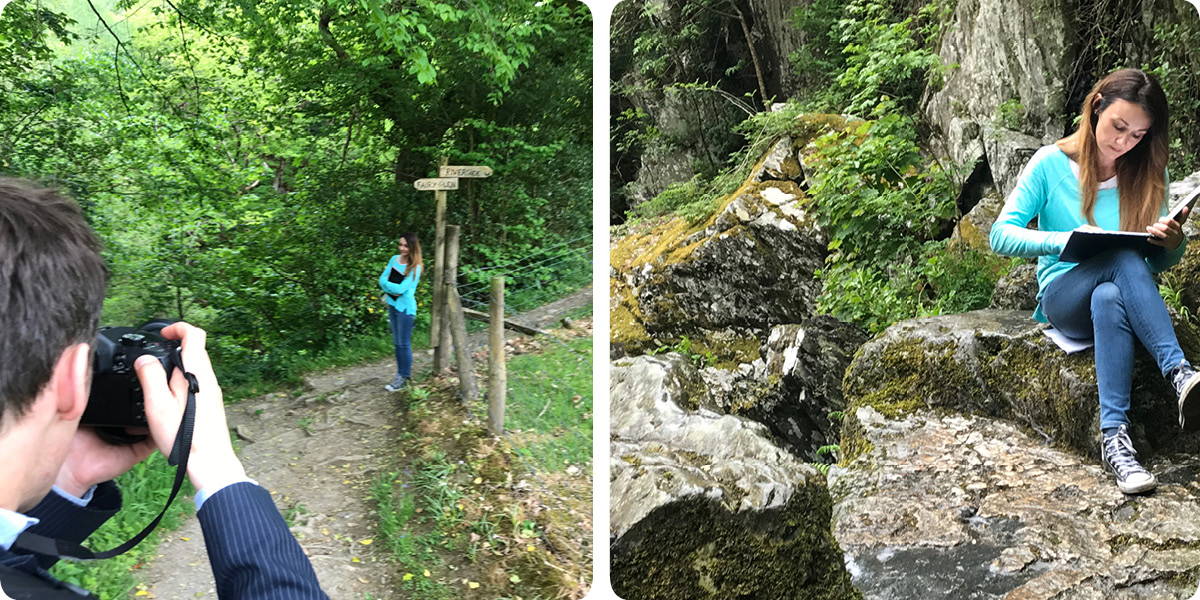 Faerie Glen: an Epic Darlington Location
An overcast earning morning in May saw Anthony and Kerry filming in the stunning setting of the Faerie Glen at Betws-y-Coed, just an hour and half from Kerry's Prestatyn home and studio.
Situated on the River Conwy, the nature reserve is a breath-taking blend of fast paced tinkling waterfalls, in an otherwise secluded lush green forest. Visiting the beauty spot as often as time will allow, Darlington has long been inspired by the ancient Celtic Folklore born from the landscape. Living by the adage "I paint all that I can't see, and a little of what I can"; leaving the studio behind allows the artists imagination to wander freely and conjure storytelling in her mind's eye.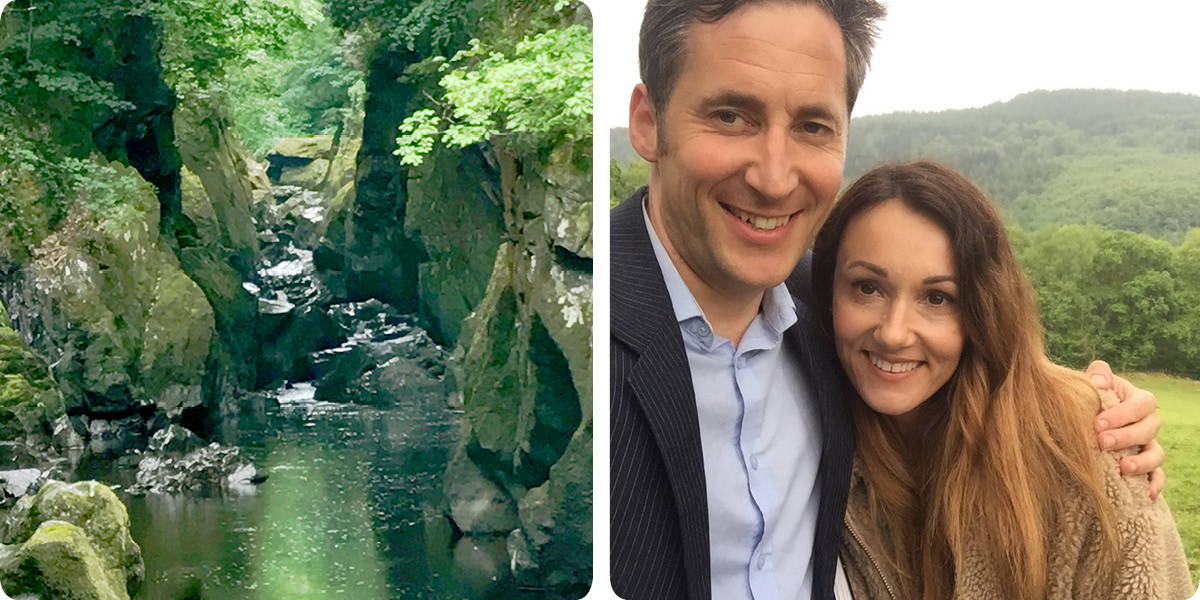 Filming Kerry Darlington at Work
Settling in for a day of sketching in the open air balanced atop a rock formation, Anthony captured the peaceful setting around the artist with a series of cameras, filming the light breeze and occasional rain shower. Anthony witnessed the first pencil illustrative lines of what will eventually become a forthcoming full colour original supported by a unique limited edition coming later in June.
Many stunning aspects of the valley were filmed from above via drone. Flying the camera along the river to give a bird's eye view of the area of outstanding natural beauty is aimed at immersing the collector in Kerry Darlington's magical world.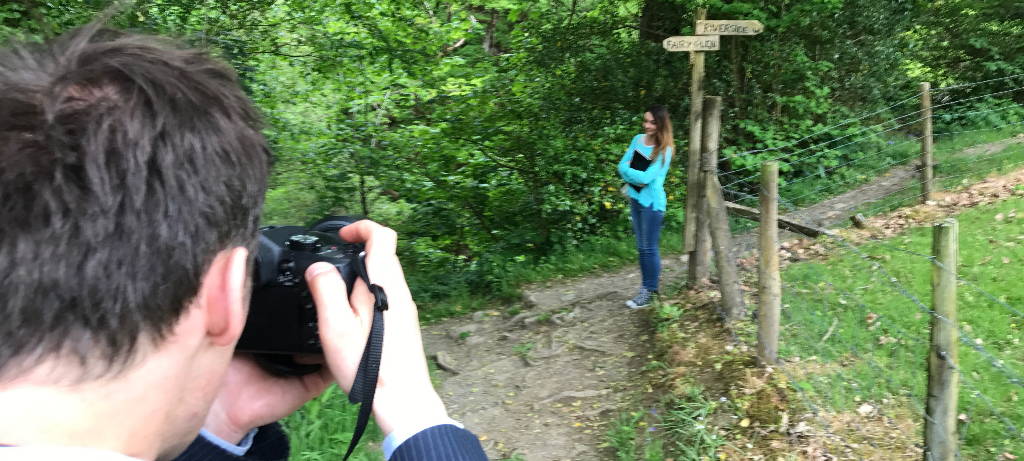 "It was great to travel with Kerry through the epic Welsh mountains; sharing mythology and story ideas for the video – it's this sort of collaboration that makes these creative projects so much fun"
    -
Anthony Lewis, Creative Brand Manager @ Wyecliffe Galleries
Returning to the gallery the following day Anthony set about cutting together the footage to begin the official video for this artist's next highly anticipated release – follow the progress of this seminal work by signing up to our mailing list here.
---