Wyecliffe is thrilled to be able to announce 'Under My Wing', a new and innovative edition from Kerry Darlington. Taking major inspiration from 'Little Dewdrop' this outstanding edition is sure to soar into your heart.
---
"You were born with wings. You are not meant for crawling, so don't. You have wings. Learn to use them and fly."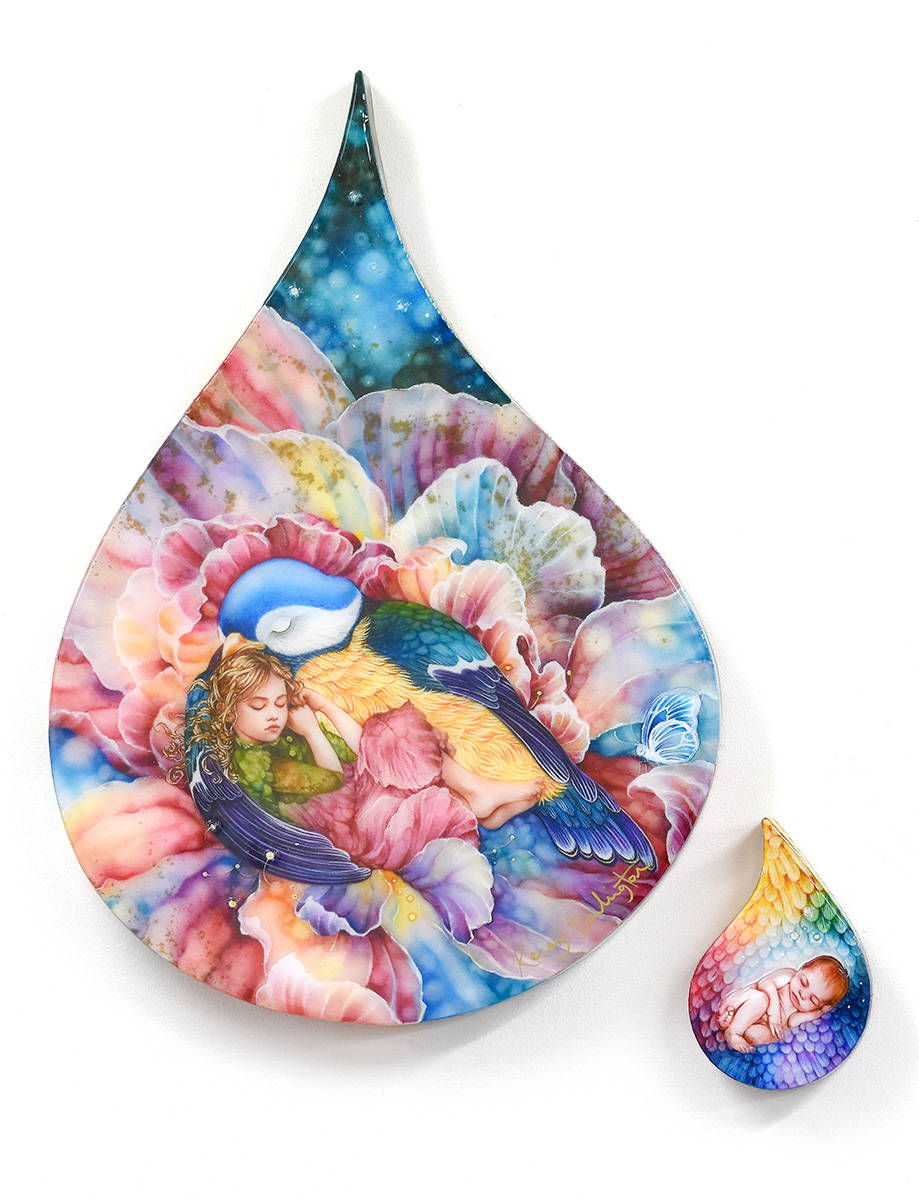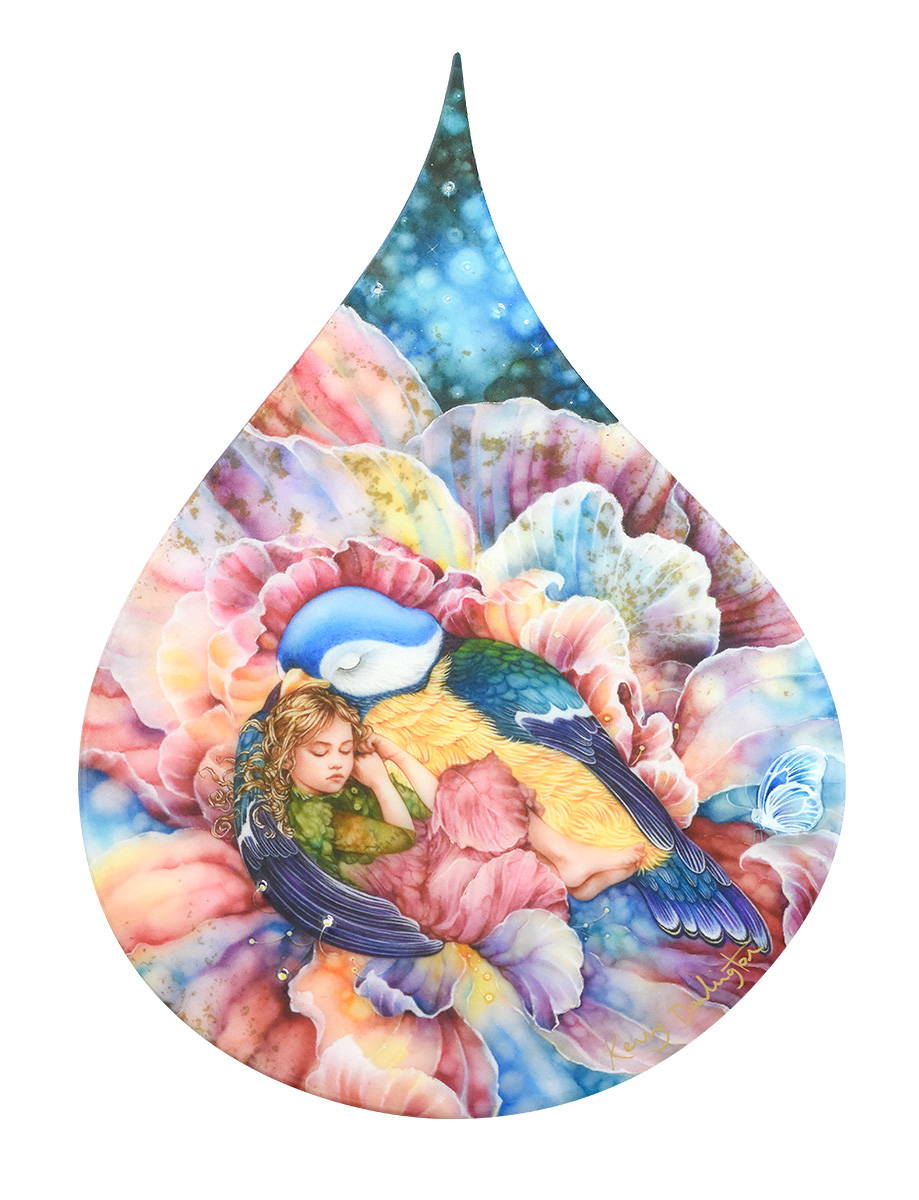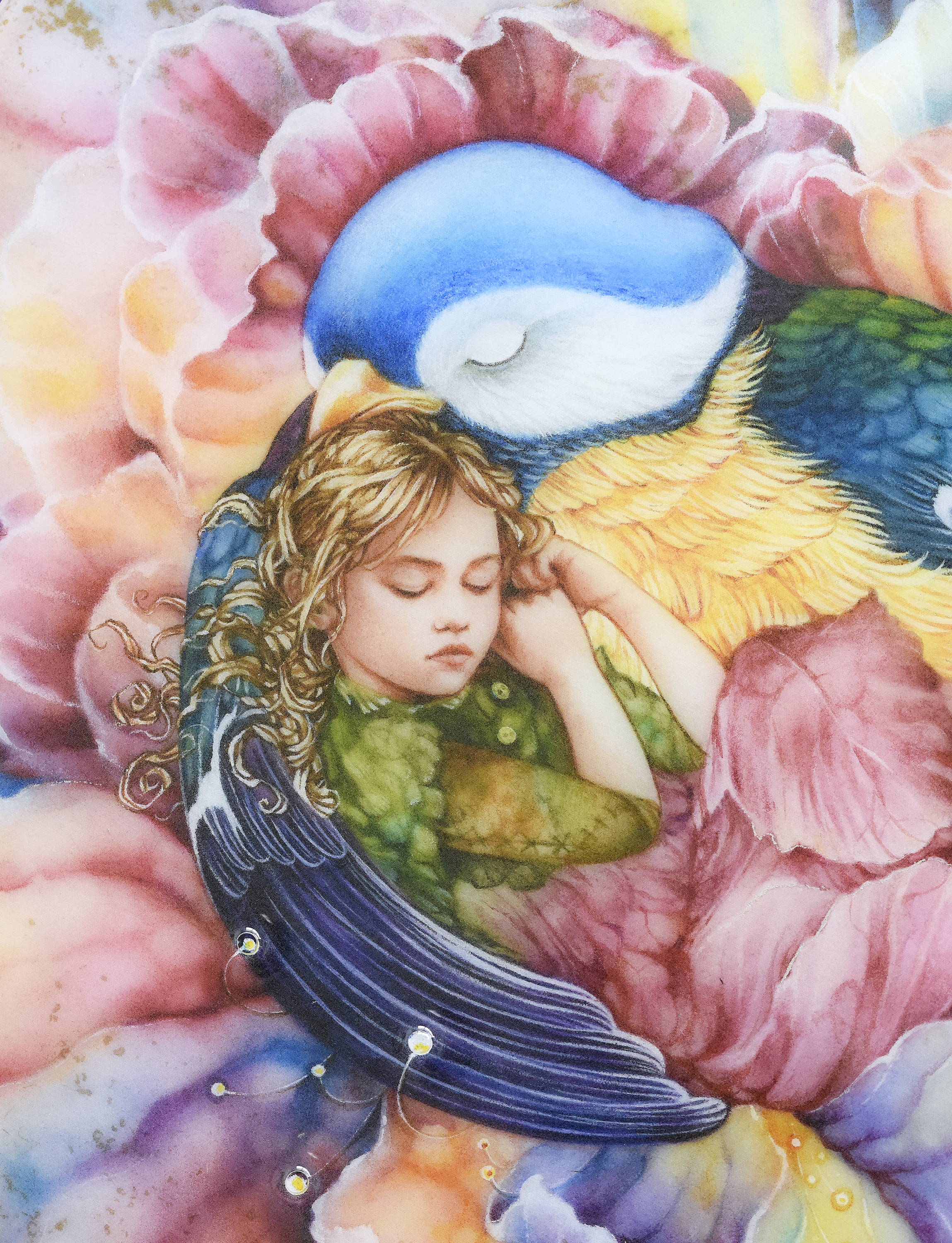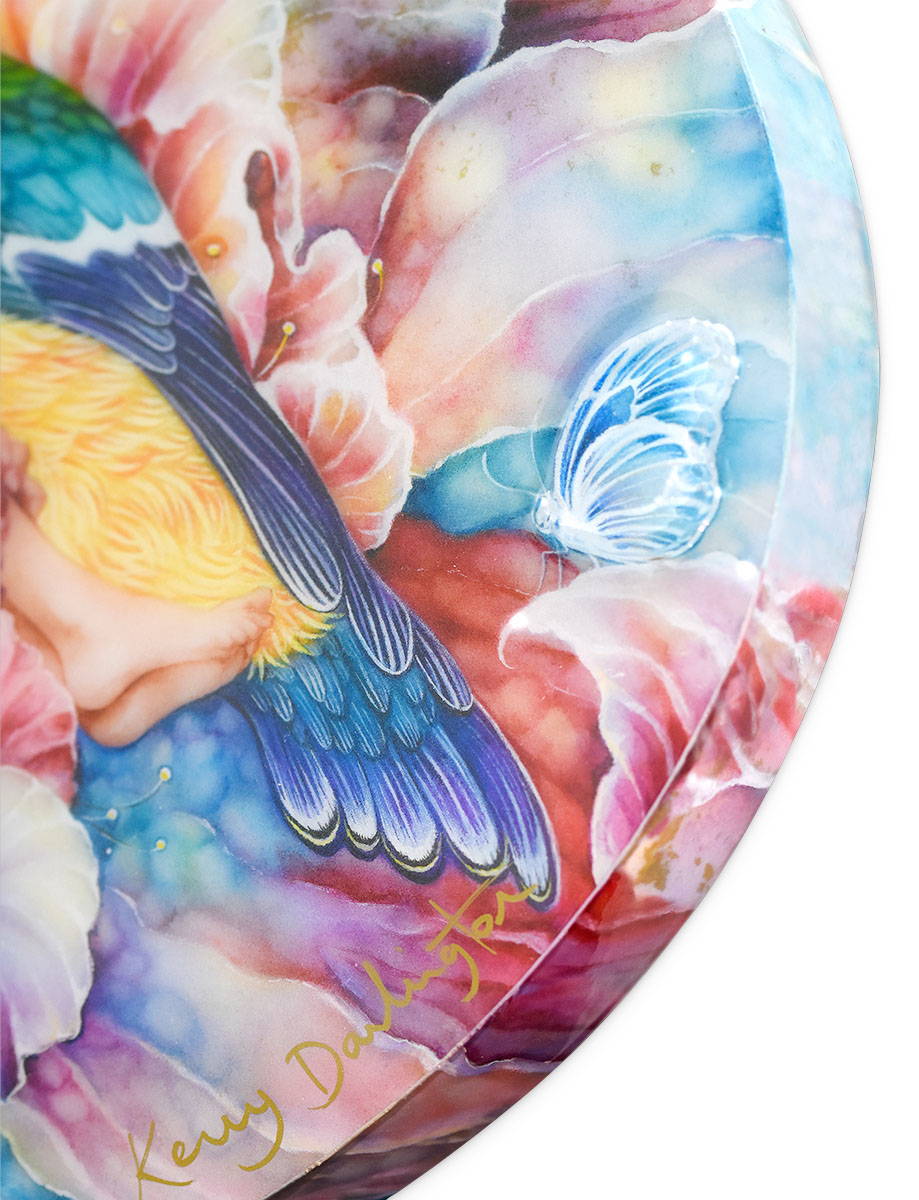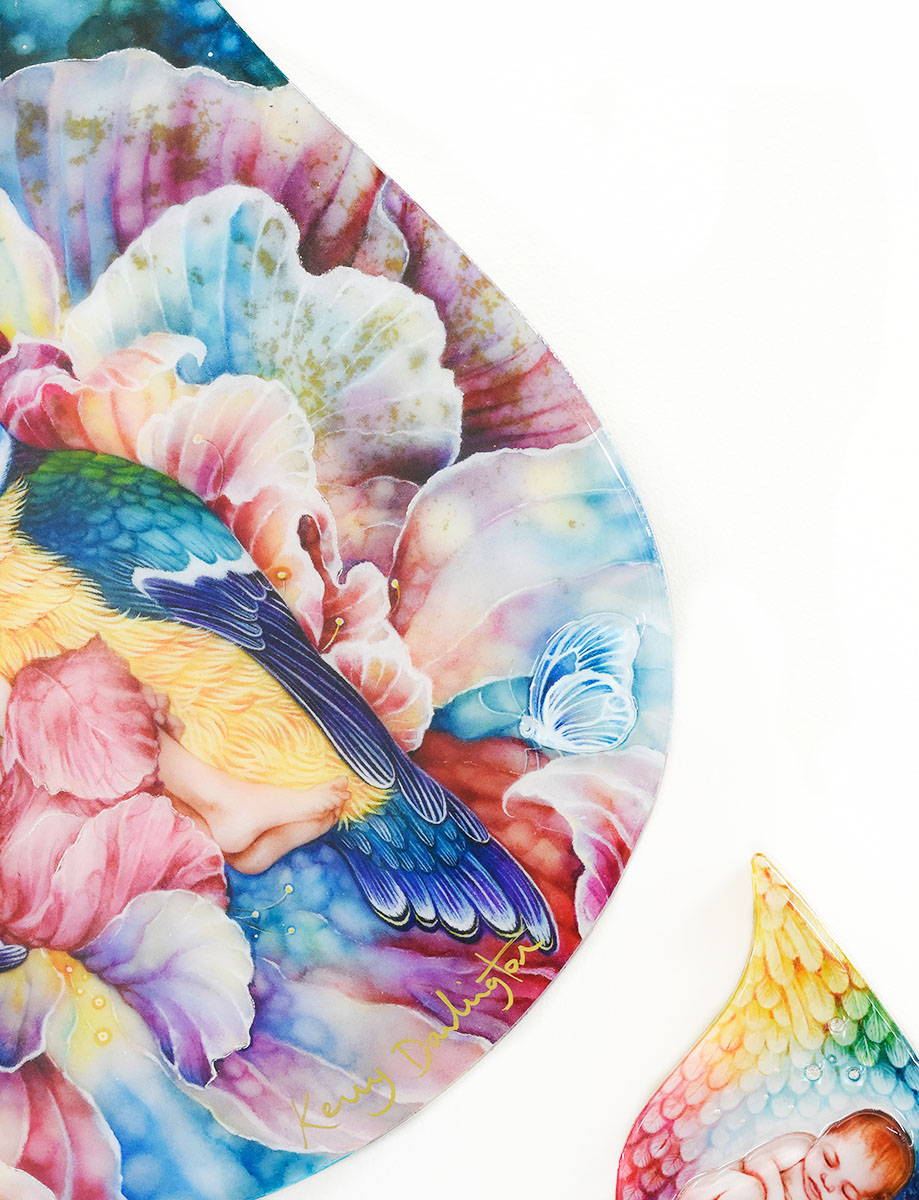 'Under My Wing' is Kerry Darlington's first-ever two-part-edition. Featuring a larger teardrop shape with a sleeping fairy nestled within a blue tit, as well as a second separate smaller teardrop which shows a sleeping baby. This innovative piece may be displayed as the collector wishes, either with the two works together, displayed separately around your home or keep the smaller teardrop as a keepsake charm.
For more information and to order your edition of this delicate and charming new artwork, follow the link below.
---
Drawing inspiration from previous works like 'Little Dewdrop' & 'Keeper of Dream' this new artwork stands to be a breathtaking example of the emotion Kerry Darlington can capture in her artworks. Previously seen in'Little Dewdrop' was not only a breathtakingly original shaped canvas, but a delicate image of soft petals becoming a bed for a sleeping fairy and feathered friend. Kerry has once again captured the beauty, grace and fine detail that her collectors have come to expect from the magical artwork she creates.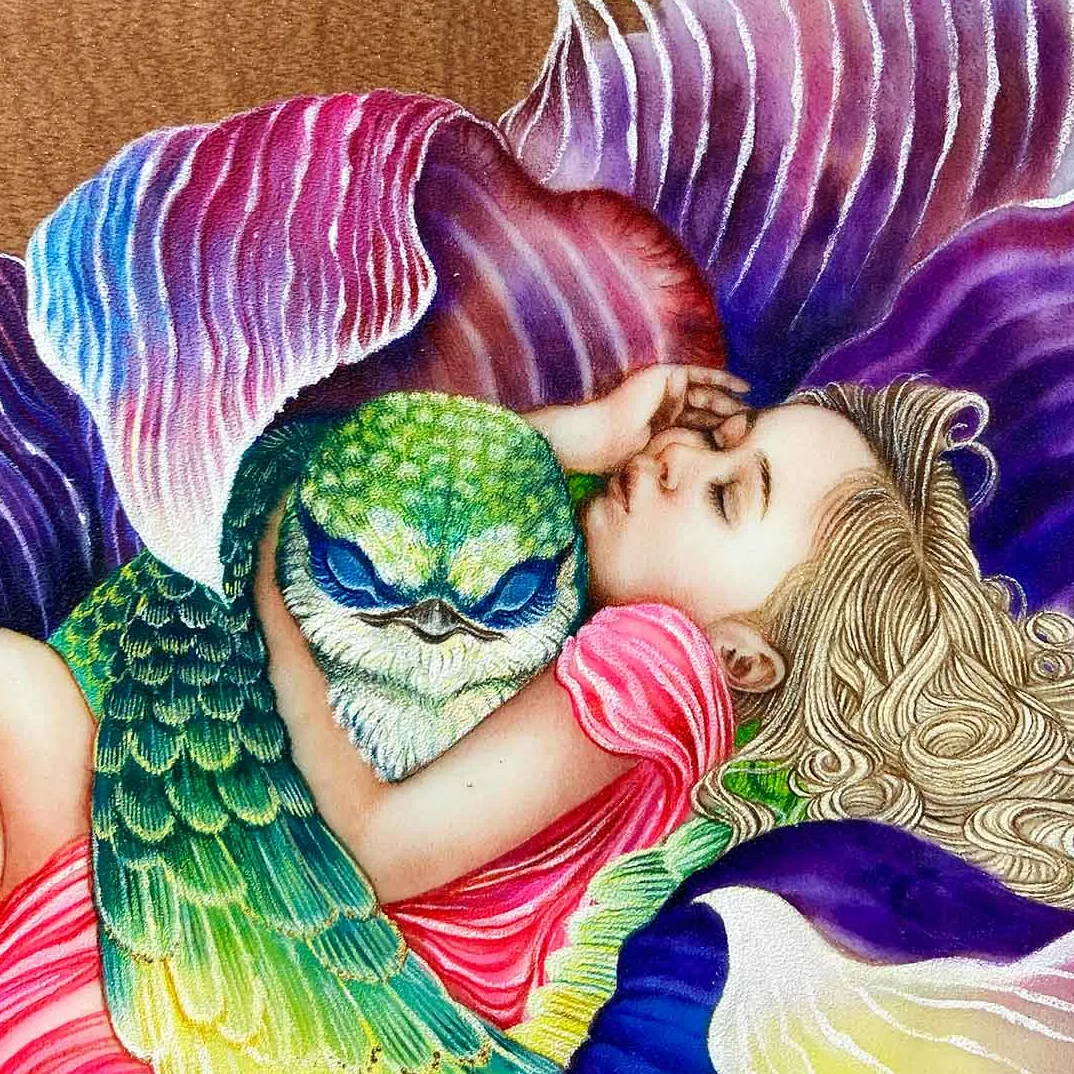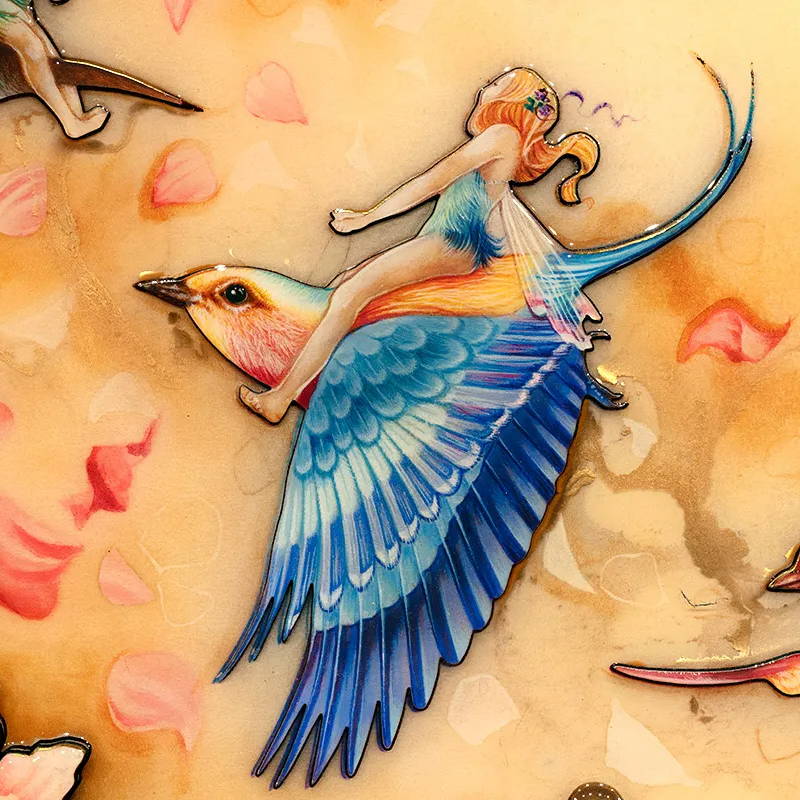 ---