"I have come to the personal conclusion that while all artists are not chess players, all chess players are artists."
Classical motifs collide with pop-culture: high-concept meets mass-media. The metatextual work of Lhouette has won many fans across the world with its hard-mix of technical virtuosity and playful reflections on the postmodern pop-zeitgeist. Among these admirers is the Dorchester Collection at 45 Park Lane who helped propel this artist to stardom with a celebrated residency. Now Lhouette forms another exciting collaboration: this time with Purling London.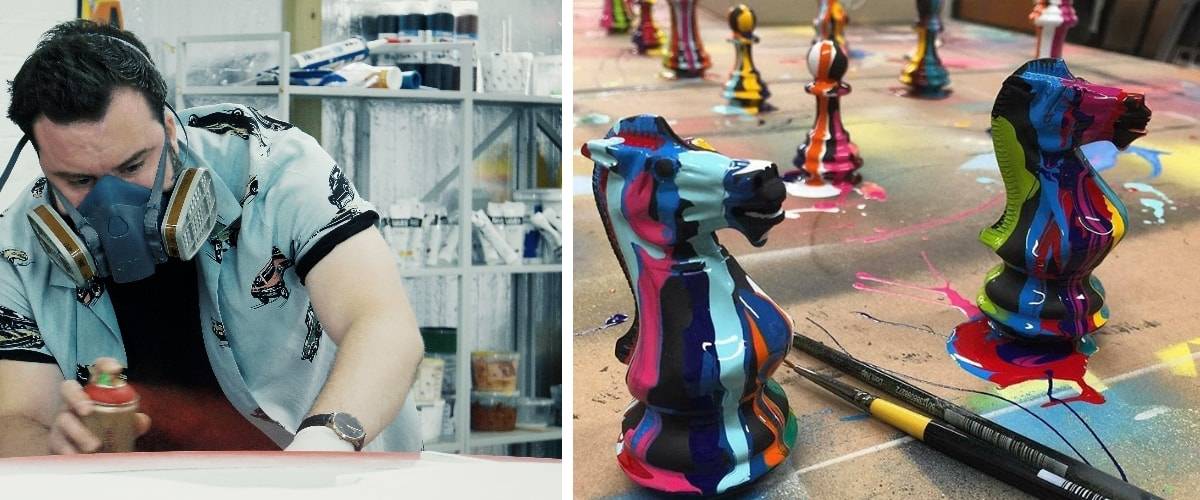 Bursting onto the art and design world in 2012, this luxury games company works with some of the world's most vital contemporary artists and designers. Gaming equipment of distinction is rendered as never before with bold new ideas in texture and aesthetics.
The result is a chess set like no other: equally at home as the centrepiece of a high-stakes game or a curated design space…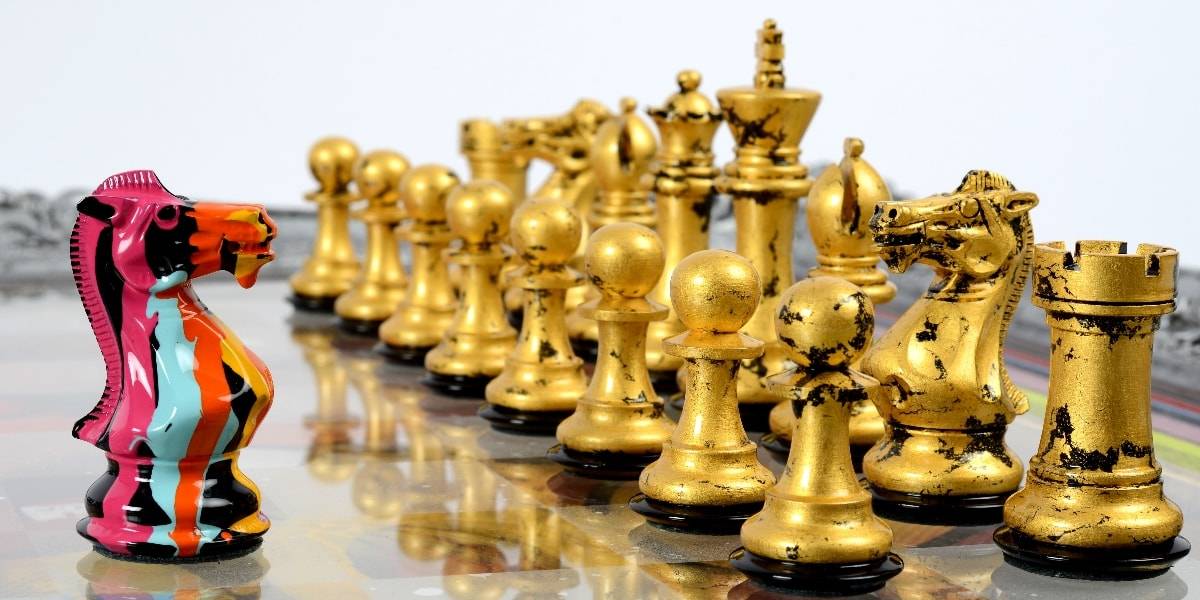 "I've always liked working with interesting items and materials so the chance to design a chess set really appealed to me in terms of how I can relay my style and ideas into a functioning board, duality of an item is exciting for me or if a canvas had a previous use (many of my canvases are industrial through outs) so the premise of the board is that it can either sit as a painting on the wall and be taking off and used as a chess set or vice versa. In terms of the look and content I wanted it to scream attention through my usual raw and refined contrasting and pop Maximalism."
Very much in the pop-art tradition, this glorious 'more-or less' set is a celebration of excess: the board features a gorgeous hand painted striped and silver frame; the better to display on a wall or form a glitzy arena for the gaming action to take place. The opposing factions feature fiercely contrasting aesthetics; bold primary paint-spatters on one side, distressed gold chintz on the other….
Contact us to capture an extraordinary creation like this for yourself.
Follow Lhouette's latest work by signing up to our mailing list here.
---