This Christmas season we are offering our collectors the oppertunity to not only recieve complimentary Taittinger Champagne on their order, but also free tree decorations and artist brochures with selected artist's artwork.
---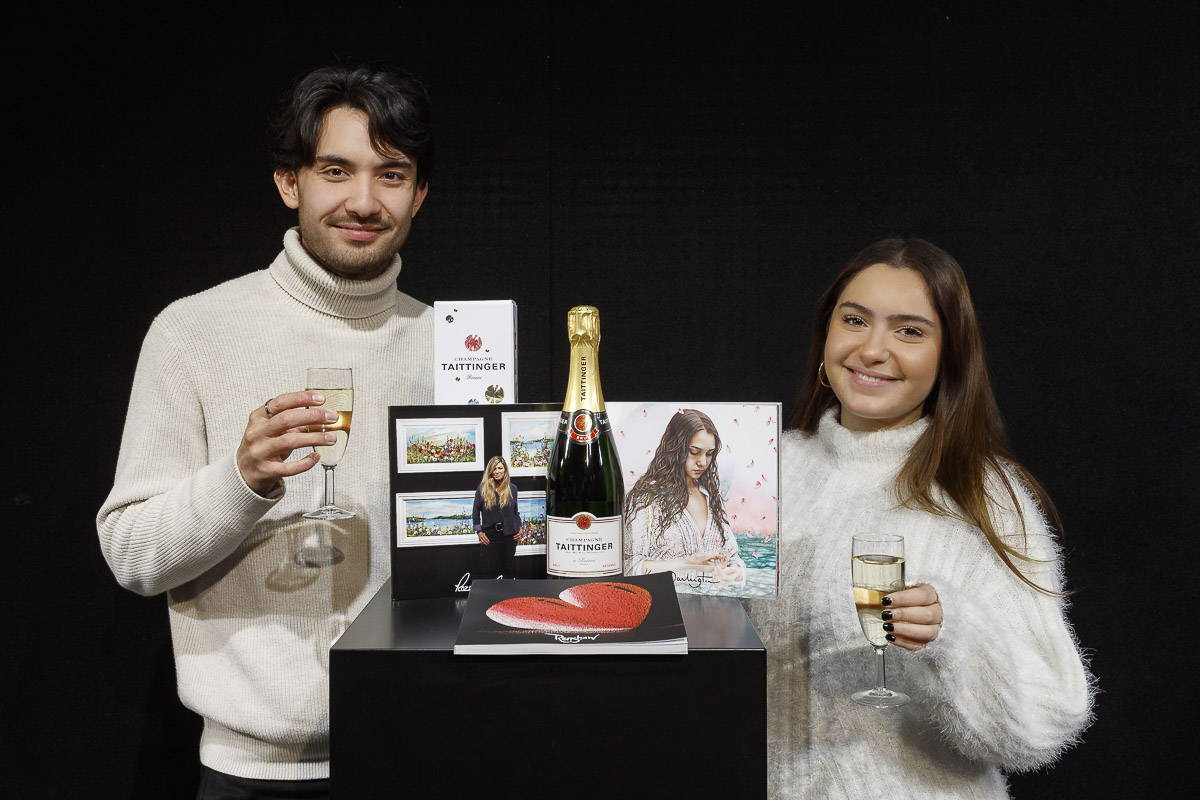 Taittinger Brut Réserve Champagne
---
We want our collectors to be able to celebrate in style this Christmas so we are offering the sophisticated taste of Taittinger Brut Réserve Champagne with every order over £400* this Christmas season. Taittinger Brut Réserve is the champagne for any occasion, a symbol of festivity; this wine is the ideal partner of celebration for the holidays.
This is a delicate wine with flavours of fresh fruit and honey. Taittinger Brut Réserve, which acquires its maturity during three and four years ageing in the cellar, offers excellent aromatic potential. We hope this gift can bring the same feeling of calm and elegance to your life that we know your new artworks will.
This offer is only valid for orders within the UK and for those over the age of 18.
---
Hand-Painted Tree Decorations
---
Both Rozanne Bell and Becky Smith have created a selection of hand-painted Christmas tree decorations to bring a touch of art to your home this holiday season. Each one is signed and totally unique, offered to any Rozanne Bell or Becky Smith purchases over £200.
These will only be available for limited time so make sure to grab these charming decorations before we run out.
---
Artist Retrospective Brochures
---
This Christmas season get your hands on our exclusive retrospective brochures forKerry Darlington, David Renshaw and Rozanne Bell. Any order from them will automatically receive their book along with any other qualifying gifts.
These artist brochures have been designed by Wyecliffe to show off the artist's breadth of work, showcasing cult-classic artworks and giving insights into the artist and their works.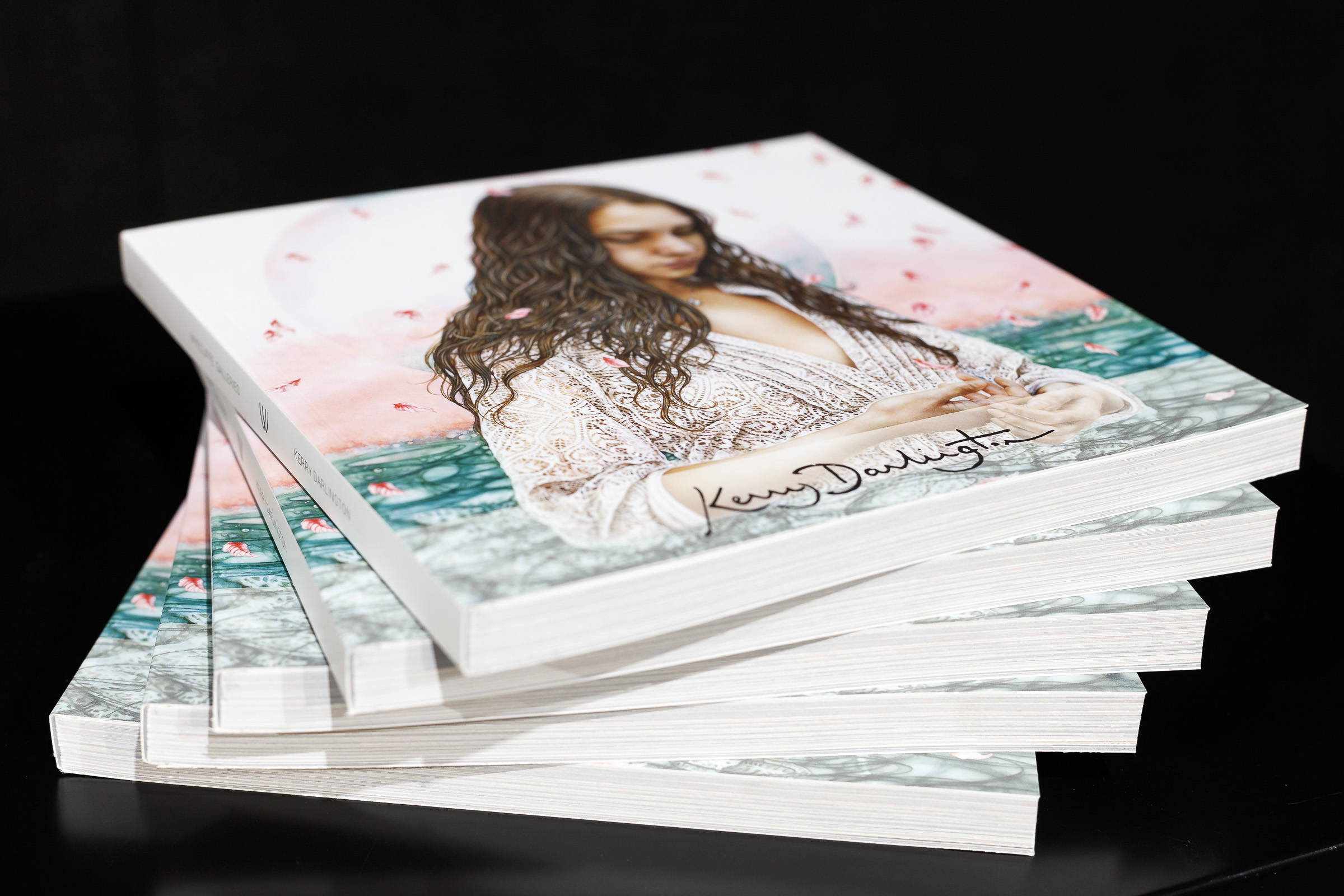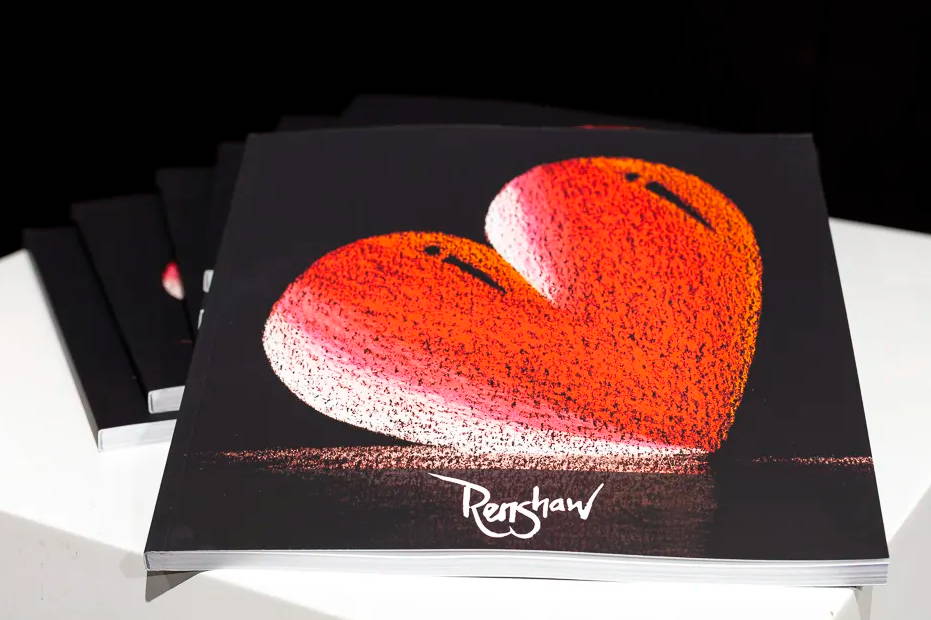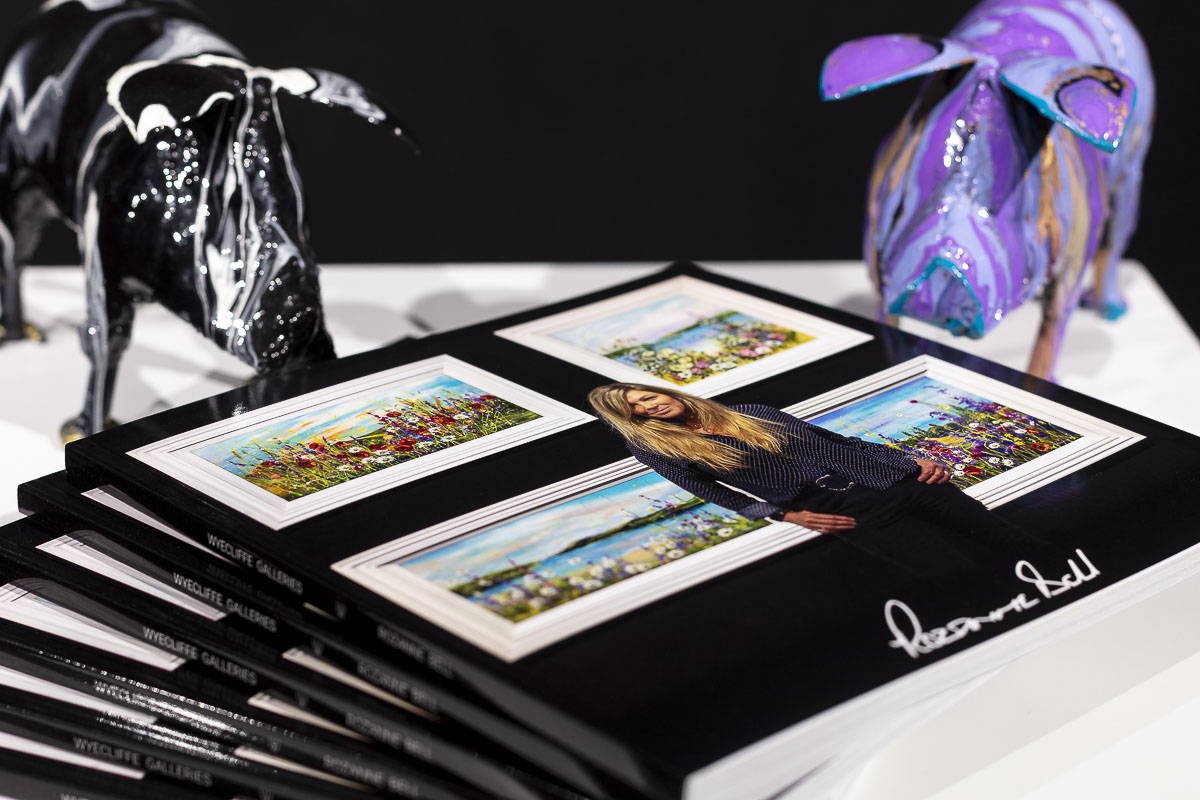 ---
Christmas Offer (Wyecliffe Galleries x Champagne Taittinger) runs between Thursday 1st Decemeber and Saturday 24th December, or whilst stocks last.
Please note all purchases must be made by individuals that are aged 18 years or older.
On qualifying full price orders over £400, one bottle of Taittinger champagne will be provided per qualifying order.
On qualifying orders containing artworks from Kerry Darlington, David Renshaw or Rozanne Bell, one corresponding artist brochure will be provided per qualifying order.
On qualifying orders over £200 containing artworks from Rozanne Bell or Becky Smith, one corresponding tree decoration will be provided per qualifying order. Tree decorations designs and colours may vary from those pictured.
All purchases must be made at full price to qualify for a complimentary bottle of champagne – therefore Loyalty Points may not be redeemed in conjunction with this offer. Orders placed that qualify to receive our Christmas Taittinger offer, may still accrue points to be redeemed against future purchases. Please refer to our Main Terms and Conditions for further details of our Loyalty Points Scheme.
Newly released editions and originals may not qualify for our Christmas Taittinger offer. Such as those first launched at Kerry Darlington's Special Launch Evening in November 2022. These include, though are not limited to 'Dragon Rider', 'Softness' and 'MoonBear'.
Wyecliffe Galleries reserves the right to exempt future original or edition launches from the Christmas offer that may take place throughout the duration of the promotion, where they may not qualify to receive the complimentary champagne even though their value may be above £400.
Should any orders be placed via our website with Loyalty Points applied, we reserve the right to remove the Taittinger champagne from the order, or cancel the order.
Only applicable to orders being shipped to the UK, International Destinations and Northern Ireland are excluded from the Champagne Taittinger Christmas Offer.
In the unlikely event you wish to return your artwork to us, any and all gifts must also be returned to us unopened and in perfect condition.
*Terms and Conditions Apply.
---
Shopping for someone else but not sure what to give them? Give them the gift of choice with a Wyecliffe Galleries gift certificate.
Our digital gift certificates range from £50 - £1000 and are a perfect gift for the dicerning art lover in your life. With no additional processing fees and quick and easy access via email, they are a great gift for anyone.
---
Sign Up for Exclusive Content
---