Golden Beauty Supporting Crisis Skylight Croydon

Experience the synergy of art and compassion as Becky Smith's golden giraffe graces Croydon's streets for the 'Croydon Stands Tall Trail 2023.' Bedecked with intricate floral motifs, this masterpiece not only radiates golden beauty but also extends its embrace to Crisis Skylight Croydon, supporting a cause that truly matters.
Success at the 'Croydon Stands Tall' Auction!
We're thrilled to announce that bidding for Becky Smith's art piece, 'Fleur,' has officially closed, marking a momentous success in the 'Croydon Stands Tall' charity auction. 'Fleur' achieved an extraordinary milestone, securing the highest bid by a landslide. This resounding success not only adds a remarkable chapter to the journey of 'Fleur' but also contributes significantly to the mission of Crisis Skylight Croydon.
We extend our heartfelt thanks to all participants and bidders who made this auction a tremendous success, supporting both art and a meaningful cause.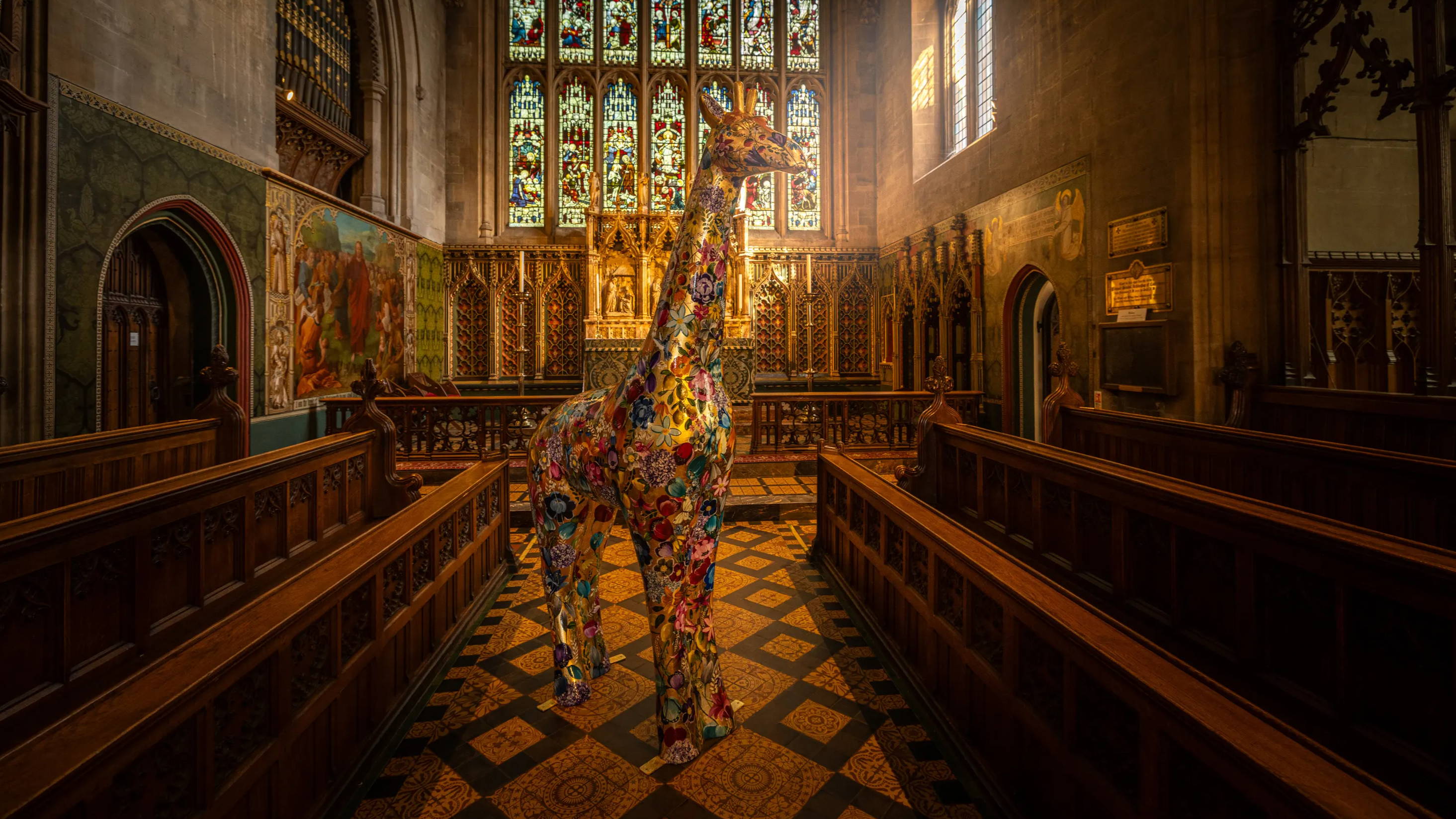 Behold the radiant artwork that graces Croydon's streets – Becky Smith's golden giraffe adorned with delicate floral motifs. This remarkable creation is part of the 'Croydon Stands Tall Trail 2023,' combining art and charity in a single stroke. As a beacon of hope and creativity, it stands united with Crisis Skylight Croydon's cause.
Becky Smith's remarkable presence in the 'Croydon Stands Tall' art trail has extended beyond the streets of Croydon. Her captivating artwork 'Fleur' has garnered significant attention, leading to interviews on esteemed national news channels, including BBC and ITV.
Sign up for our exclusive Becky Smith mailing list to be the first to hear about new original works, editions, collections and more.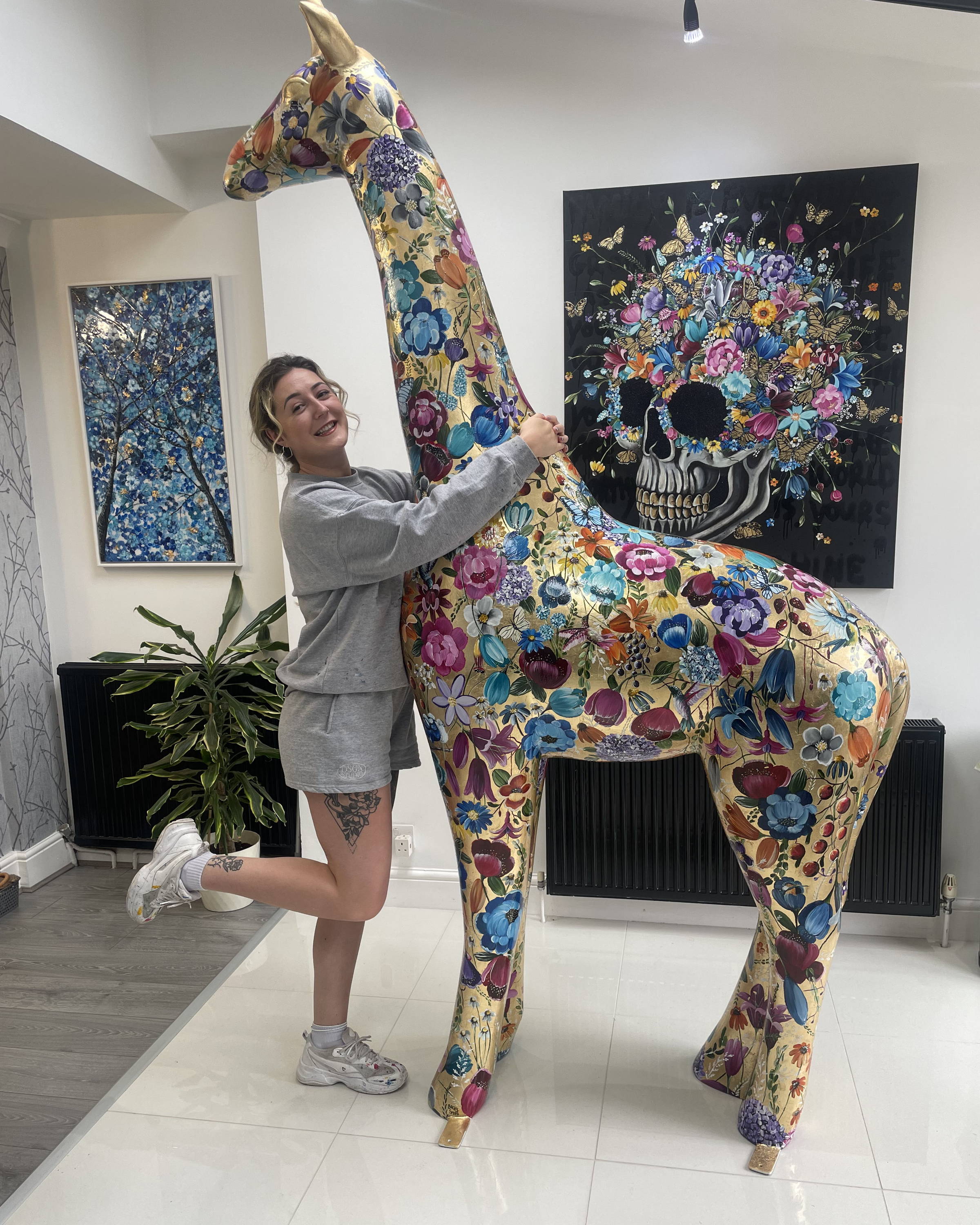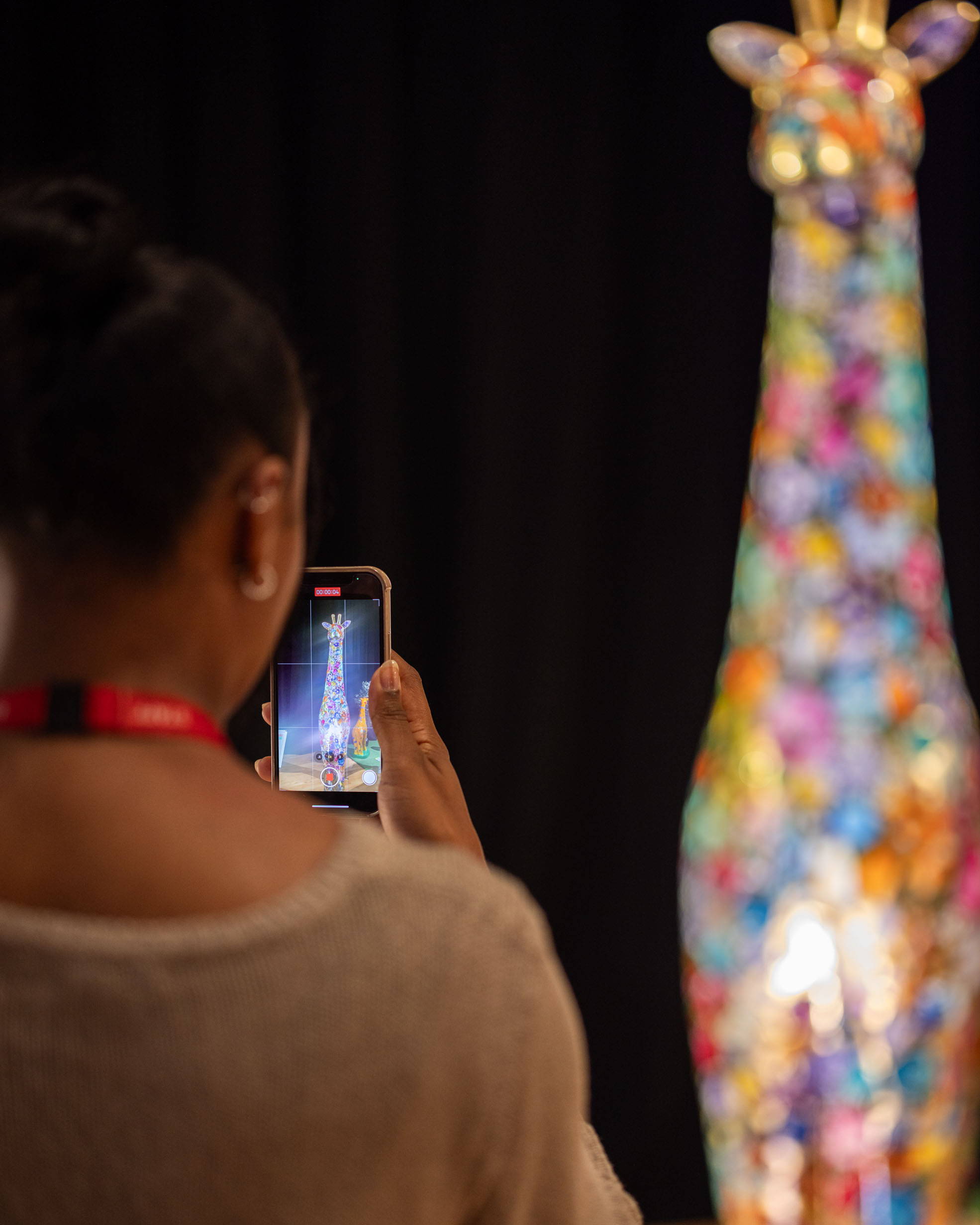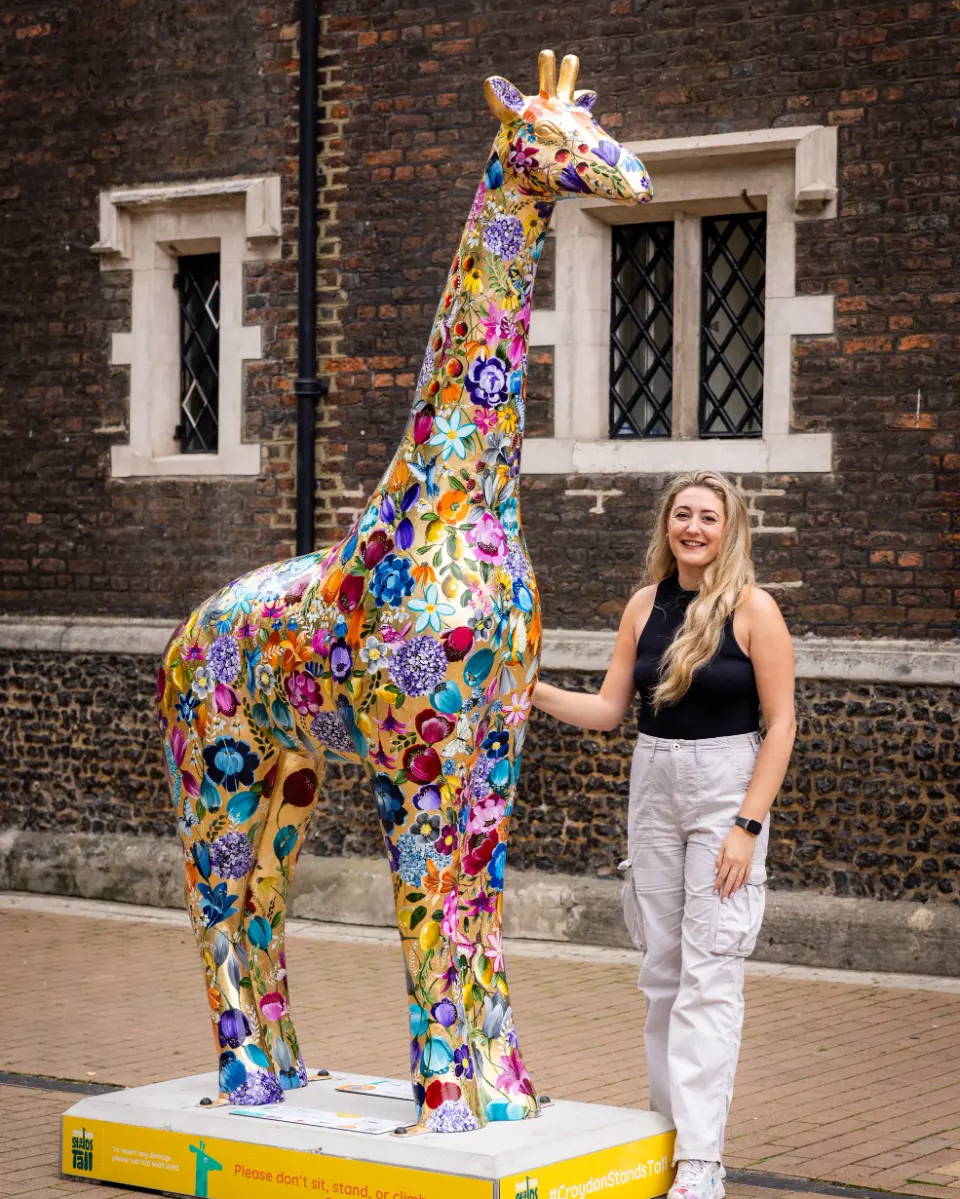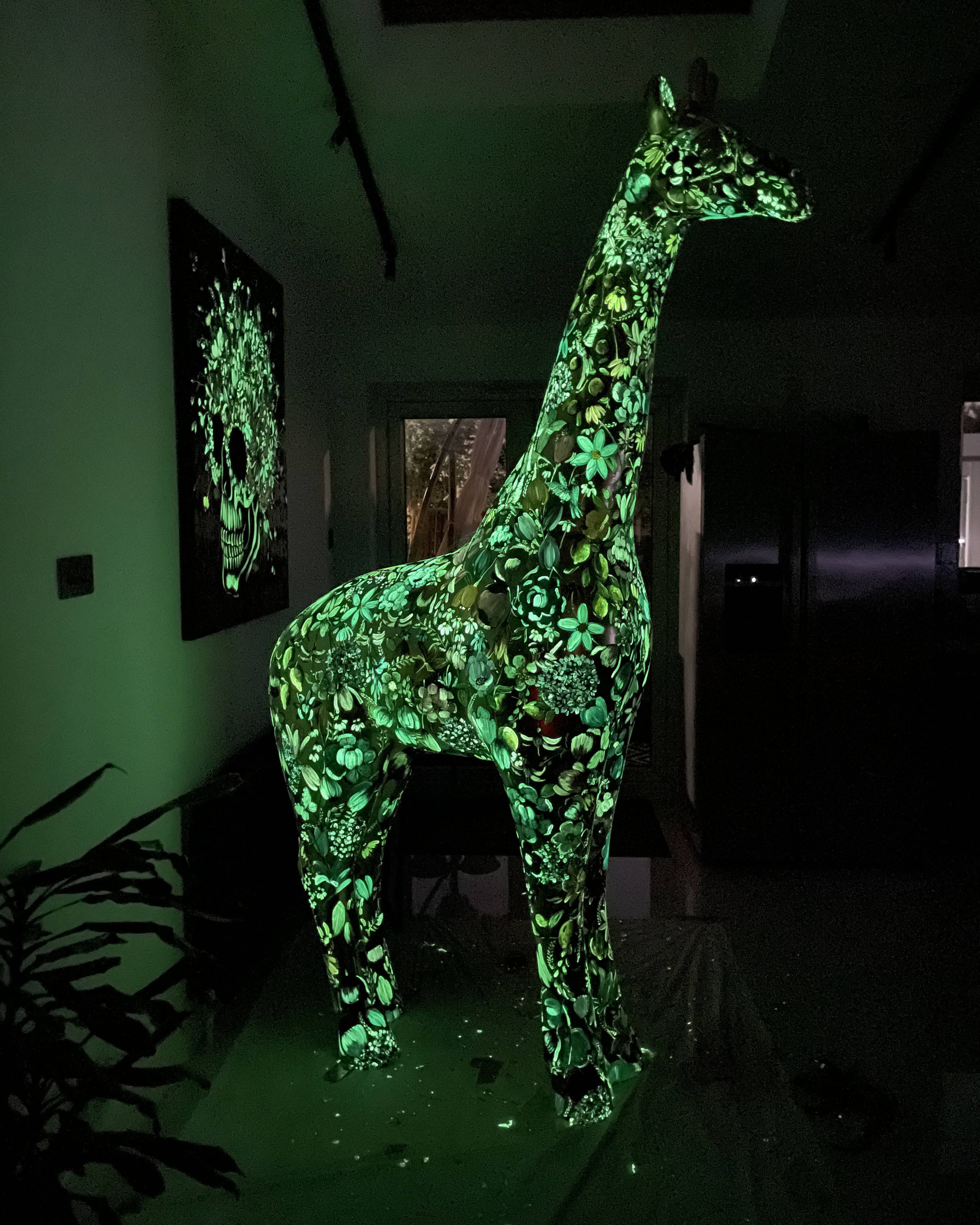 Art Trail and Becky's Artwork:
Croydon Business Improvement District (BID), in partnership with creative producers Wild in Art, proudly presents the captivating 'Croydon Stands Tall' art trail, an unmissable 10-week experience from August 21st to October 27th. Transforming the streets of Croydon into an open-air gallery, the trail features over 30 majestic giant giraffe sculptures, each a unique canvas reflecting the creativity of local artists, schools, and communities. Among these remarkable creations, stands Becky Smith's masterpiece titled 'Fleur.' Beckoning art enthusiasts and passersby alike, 'Fleur' captures hearts with its golden allure and intricate floral motifs. Proudly sponsored by London South Bank University, 'Fleur' takes residence at The Almshouses, North End, Croydon.
Supporting a Worthy Cause:
More than an artistic showcase, the 'Croydon Stands Tall' trail serves a greater purpose. Following weeks of admiration, exploration, and engagement, these stunning giraffe sculptures unite for a farewell weekend before embarking on a new journey. Through a special auction event, these artworks will find new homes while raising essential funds for Crisis Skylight Croydon. Crisis Skylight Croydon is dedicated to tackling homelessness and its underlying causes, providing vital support to those in need. By joining the 'Croydon Stands Tall' experience, you're not only embracing the beauty of art but also contributing to meaningful change in the community.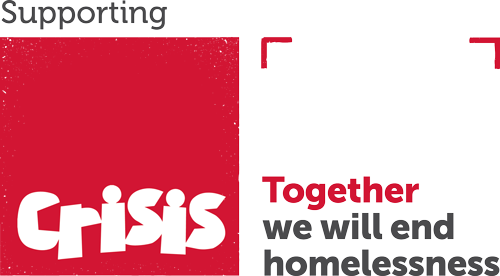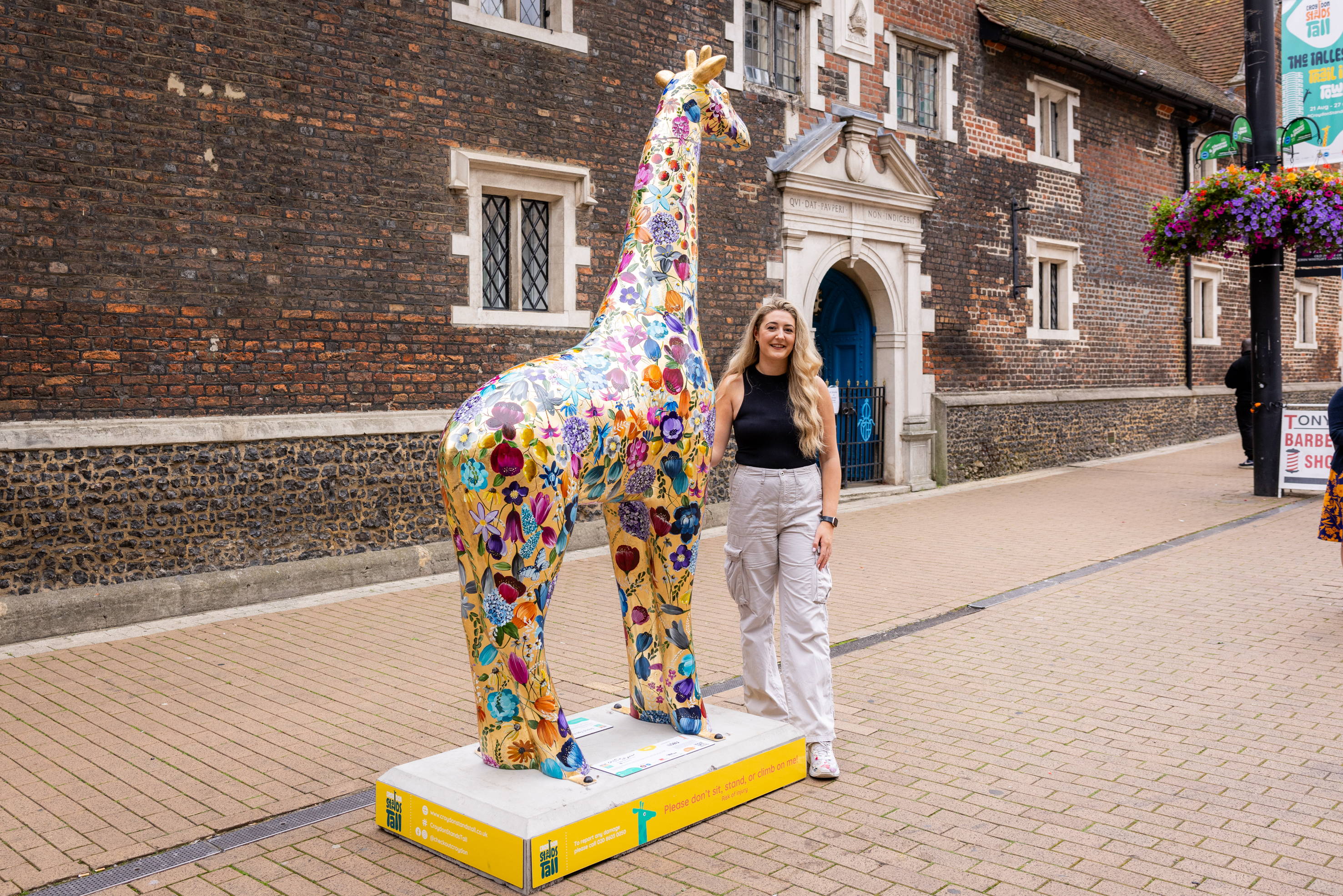 Photography courtesy of Glen Foster