WHERE CALLIGRAPHY MEETS ILLUSTRATION

Step into the artistic realm of Scott Tetlow, an adept artist who skillfully melds calligraphy and illustration. With a profound love for his craft, Tetlow's creations at Wyecliffe Galleries beckon art enthusiasts to explore his innovative fusion of written word and visual expression.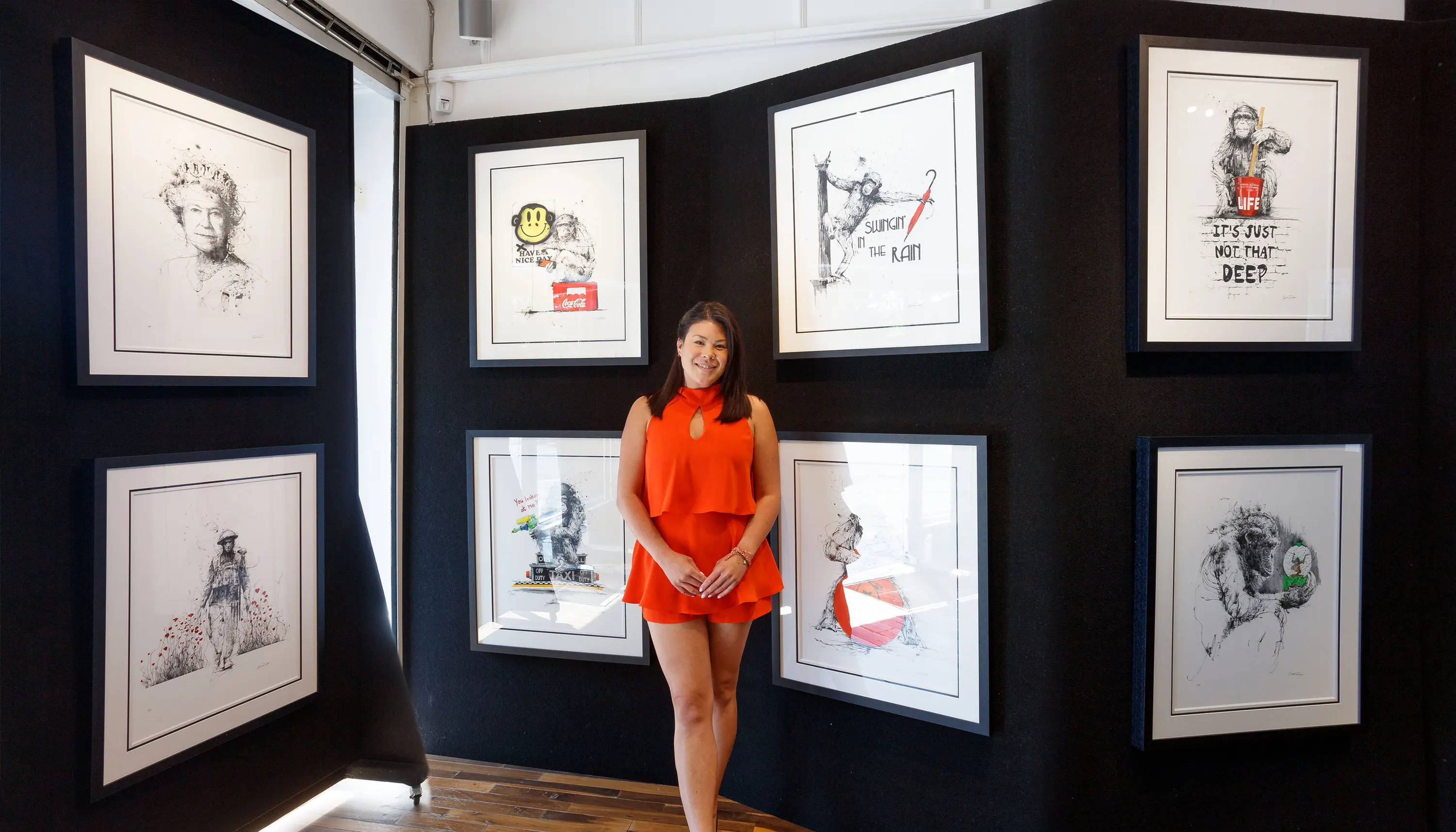 UNVEILING SCOTT'S ODYSSEY
Born in Rochdale in 1969, Scott Tetlow developed a passion for art from a young age, spending hours sketching and drawing as a child. During his late teens, while working as a roadie for punk bands, Scott continued nurturing his talent, filling his free time designing album covers and capturing the punk scene through drawings and sketches. This body of work demonstrated his burgeoning talent and earned Scott a place to study fine art at Cheltenham University.
After graduating, Scott quickly established himself as an up-and-coming young artist, earning acclaim for his unique style inspired by urban realism and Chinese calligraphy. However, tragedy struck in 2002 when Scott's studio was destroyed in a fire, taking his life's work with it. Unable to continue artistically or emotionally, Scott turned away from painting and threw himself into teaching art, believing his career as a working artist was over.
In 2011, a move to Verona with his family proved to be a turning point. Living above an art shop rekindled Scott's passion for creating. Feeling newly inspired, he returned to the UK and built a studio in his garden, dedicating himself fully to painting once more. Now, Scott works intuitively, making each mark with confidence to capture the energy and movement of his subjects. His distinct style combines elegant fluidity with contemporary urban edge. Over a decade since that fateful fire, Scott Tetlow is realising his full potential as one of Britain's most talented figurative artists.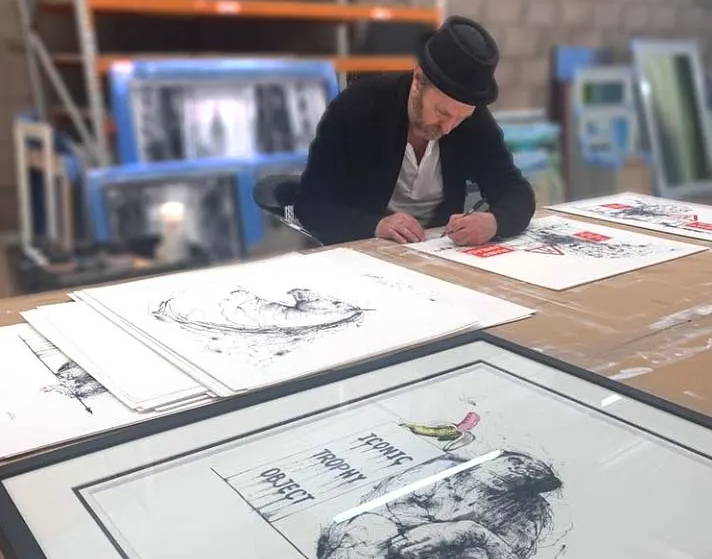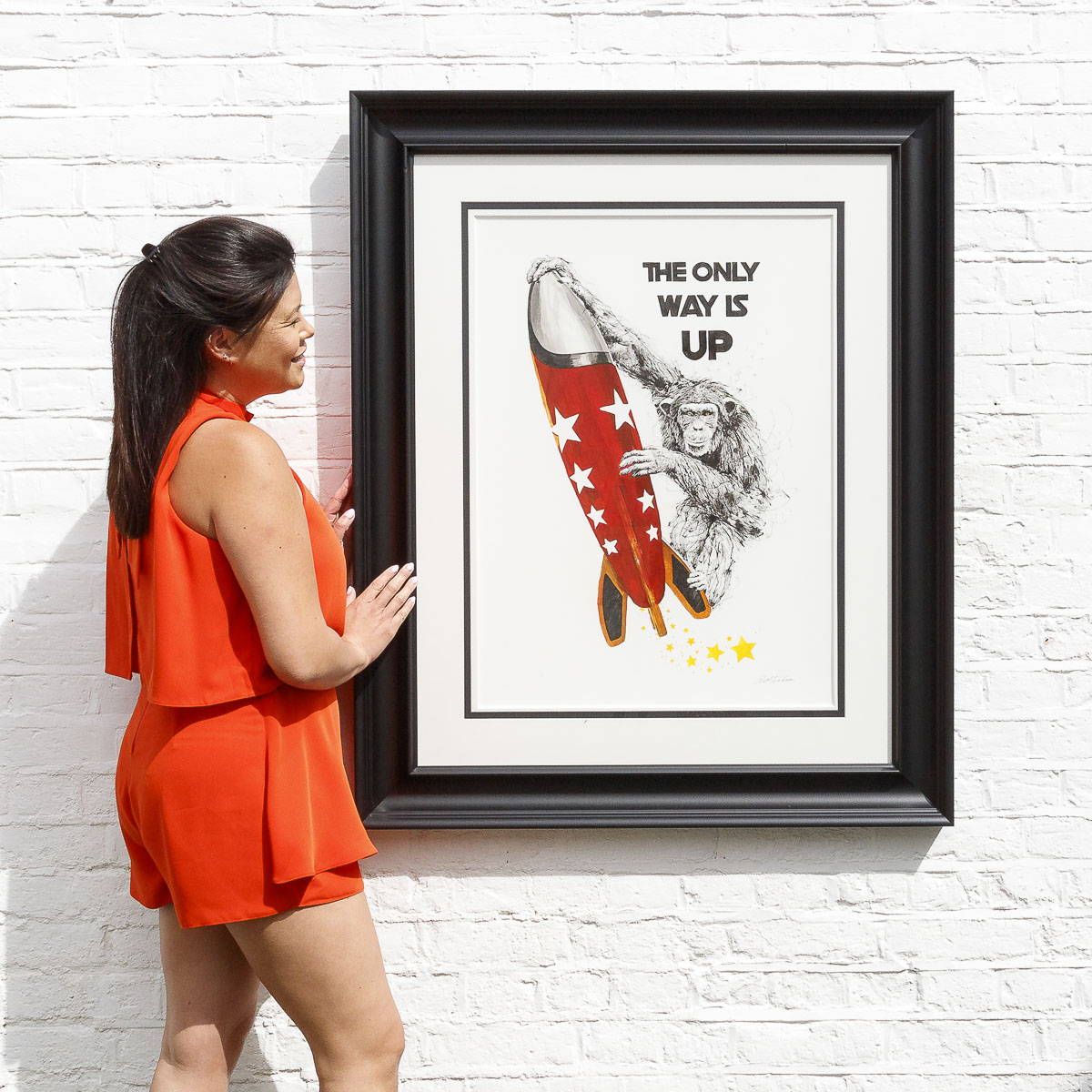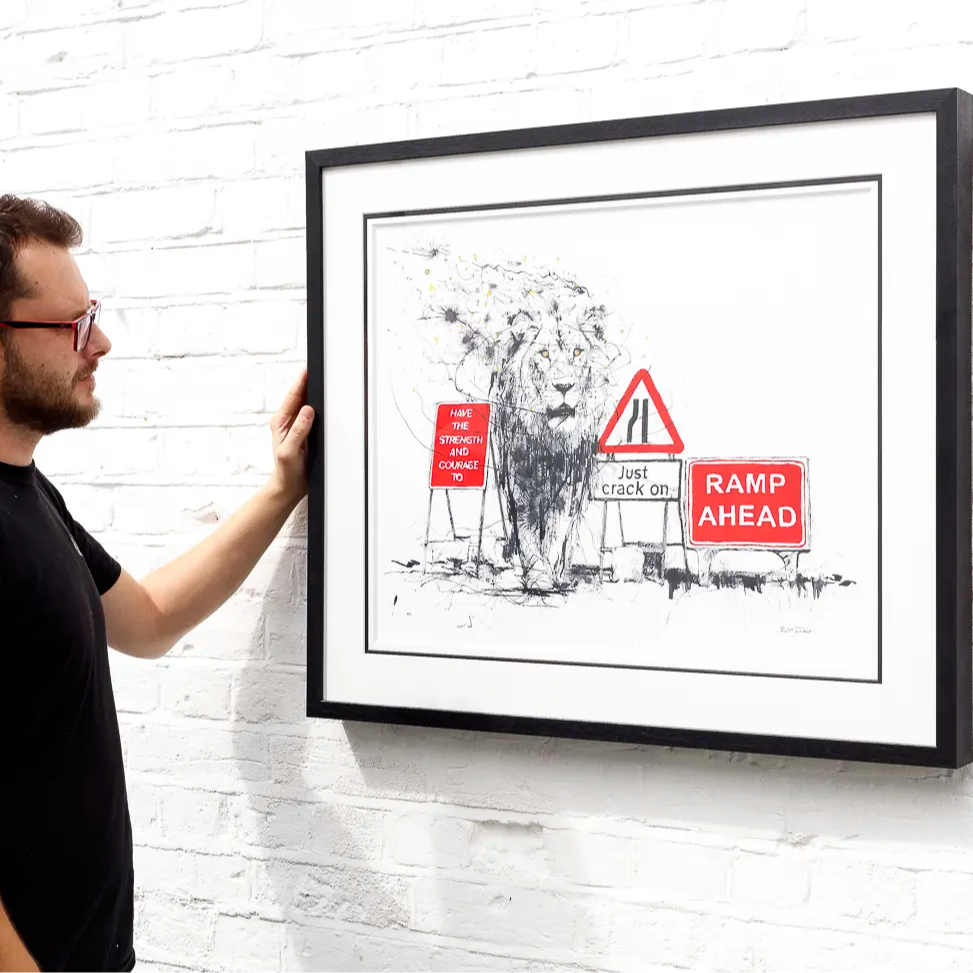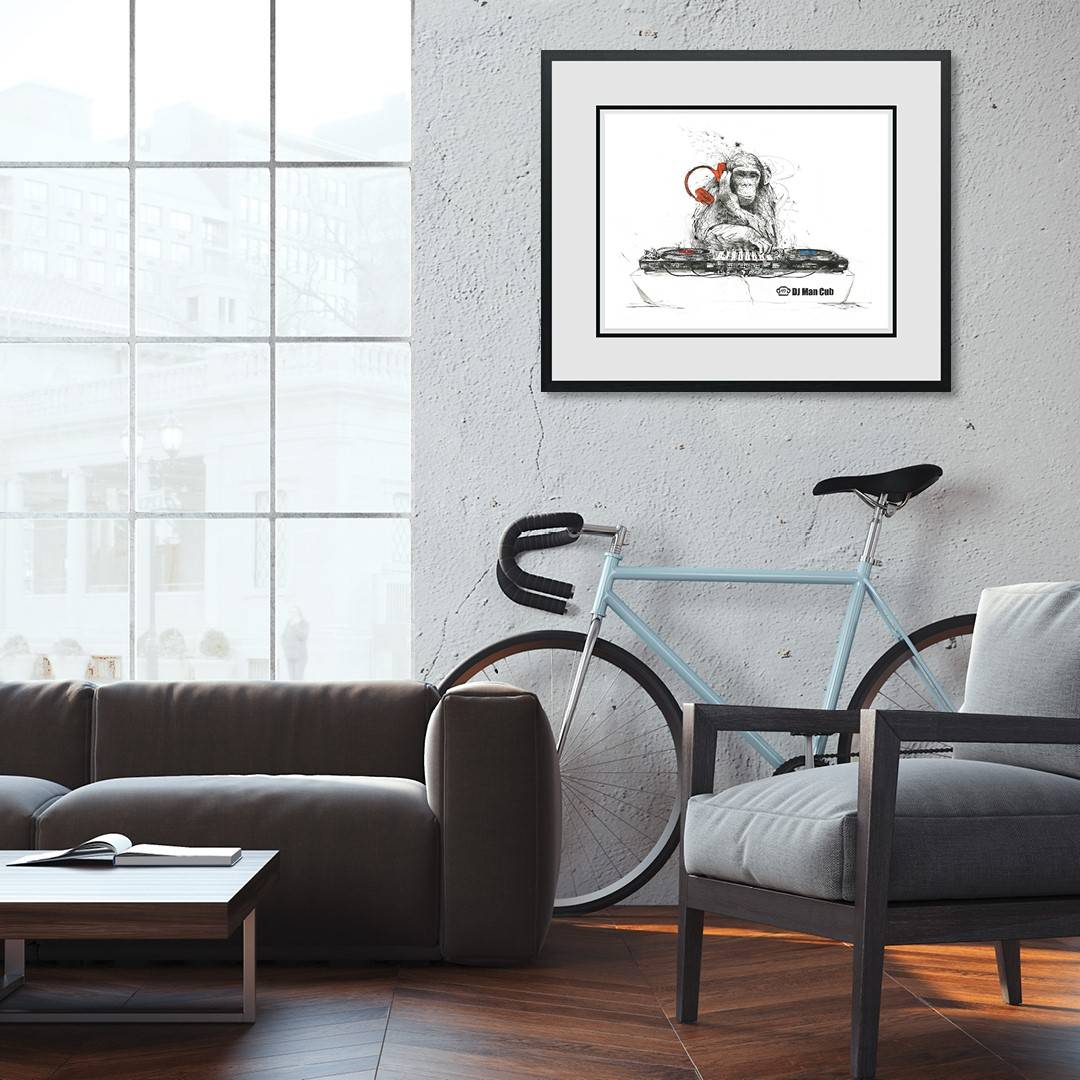 At the core of Scott's work is the desire to convey movement and the illusion of life. He likens the process to walking a tightrope, making each mark with confidence and conviction to capture the energy of his subjects. Every line is inspired by living forms, flowing with a vitality that leaps off the page.
Chinese calligraphy has been hugely influential, teaching Scott to see the inner beauty of the soul expressed through aesthetic form. His signature style combines this elegant, flowing quality with a modern, edgy attitude. Whether painting people, animals or buildings, Scott's works have an urban pop sensibility - innovative yet iconic.
The Style Icon Collection
Scott's Style Icon series features fashionable yet enigmatic figures, elegantly drawn with a hint of attitude in their knowing eyes. Clad in designer shades, these cool characters exude style from every line. There is both realism and abstraction in Scott's compositions - his forms have character and personality, inviting the viewer to discover their narrative.
The Figurative Collection
Scott's figurative works focus on the human form in motion, from dancers to models. Using quick confident lines, he deftly captures graceful movement and flexion. Every mark flows intuitively to conjure living energy on the page.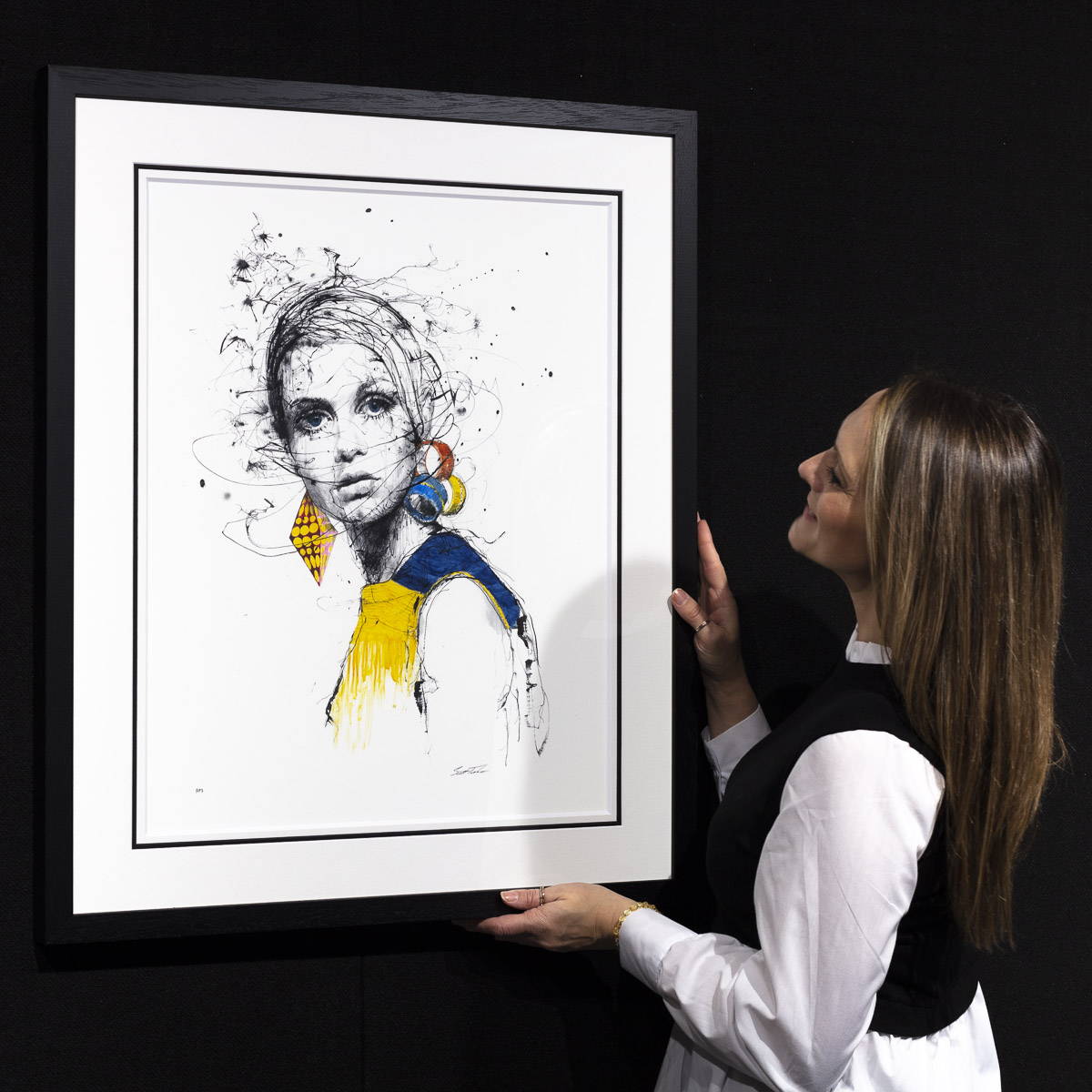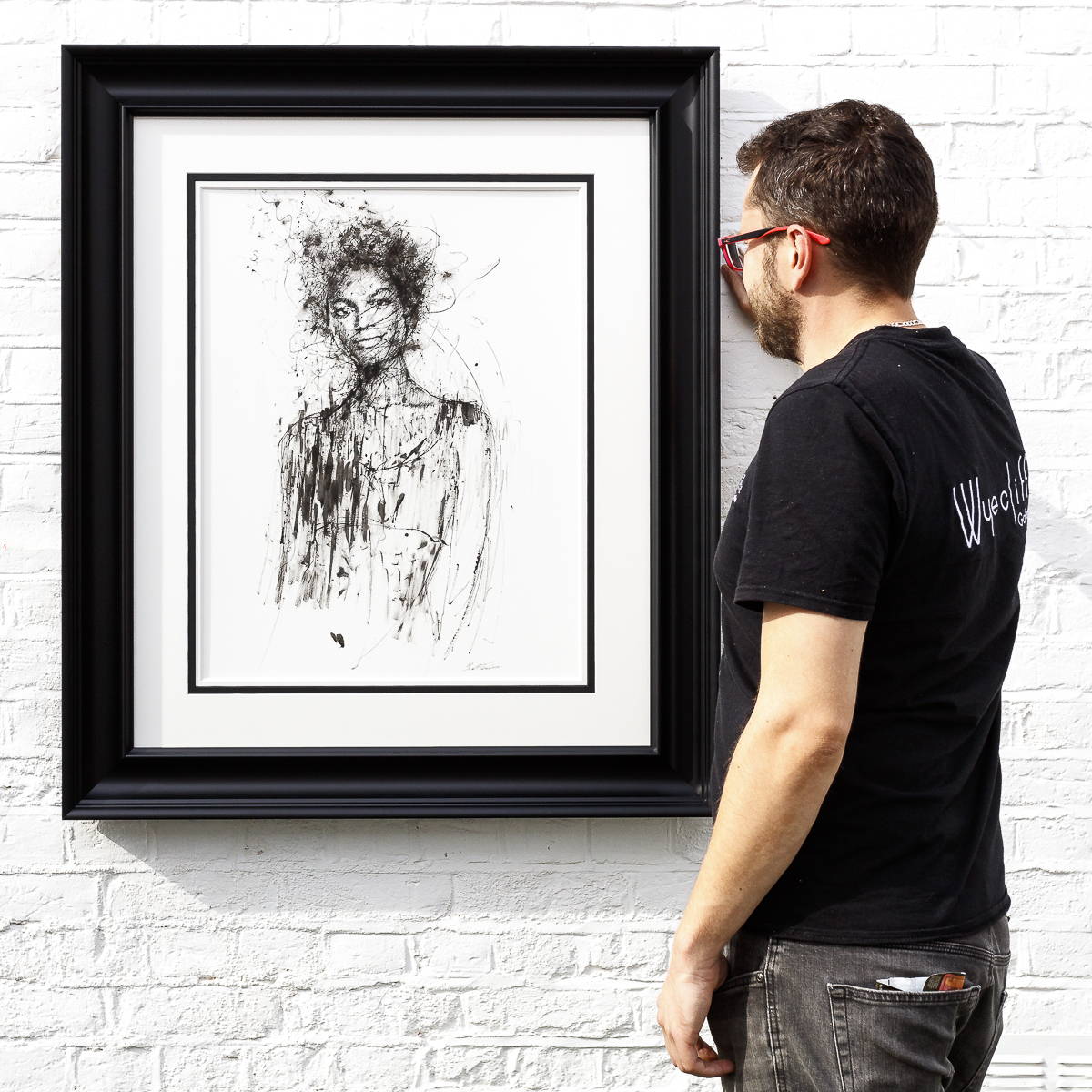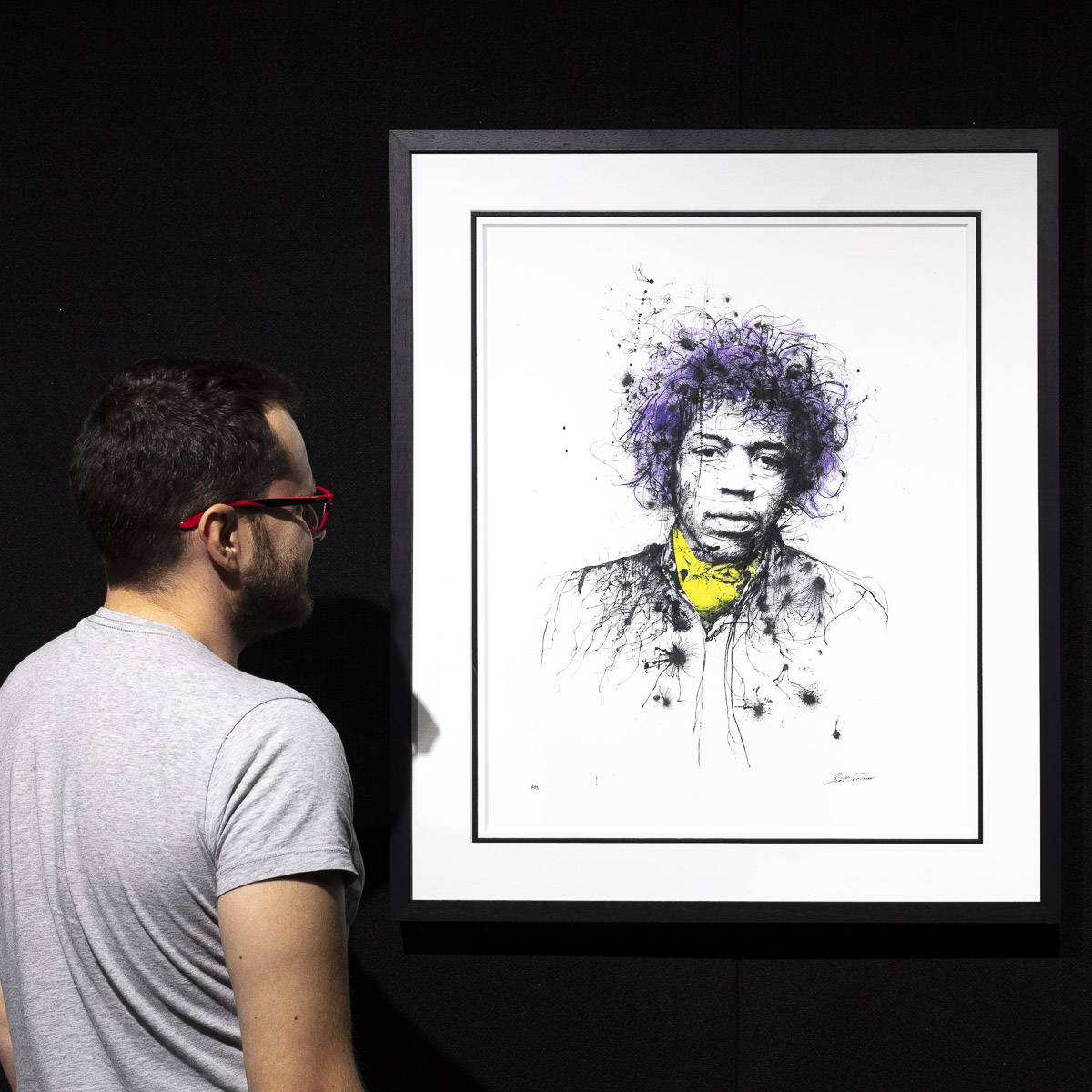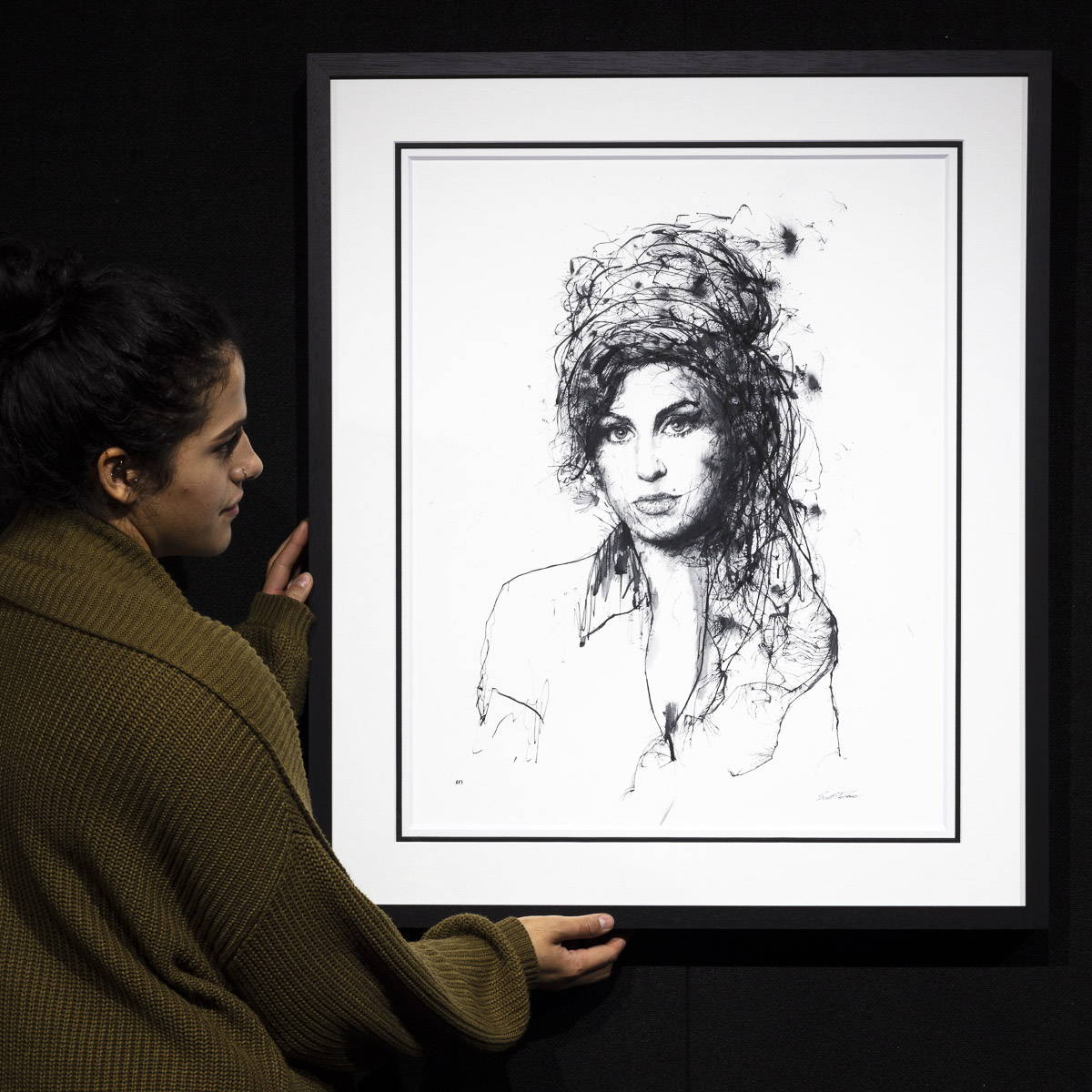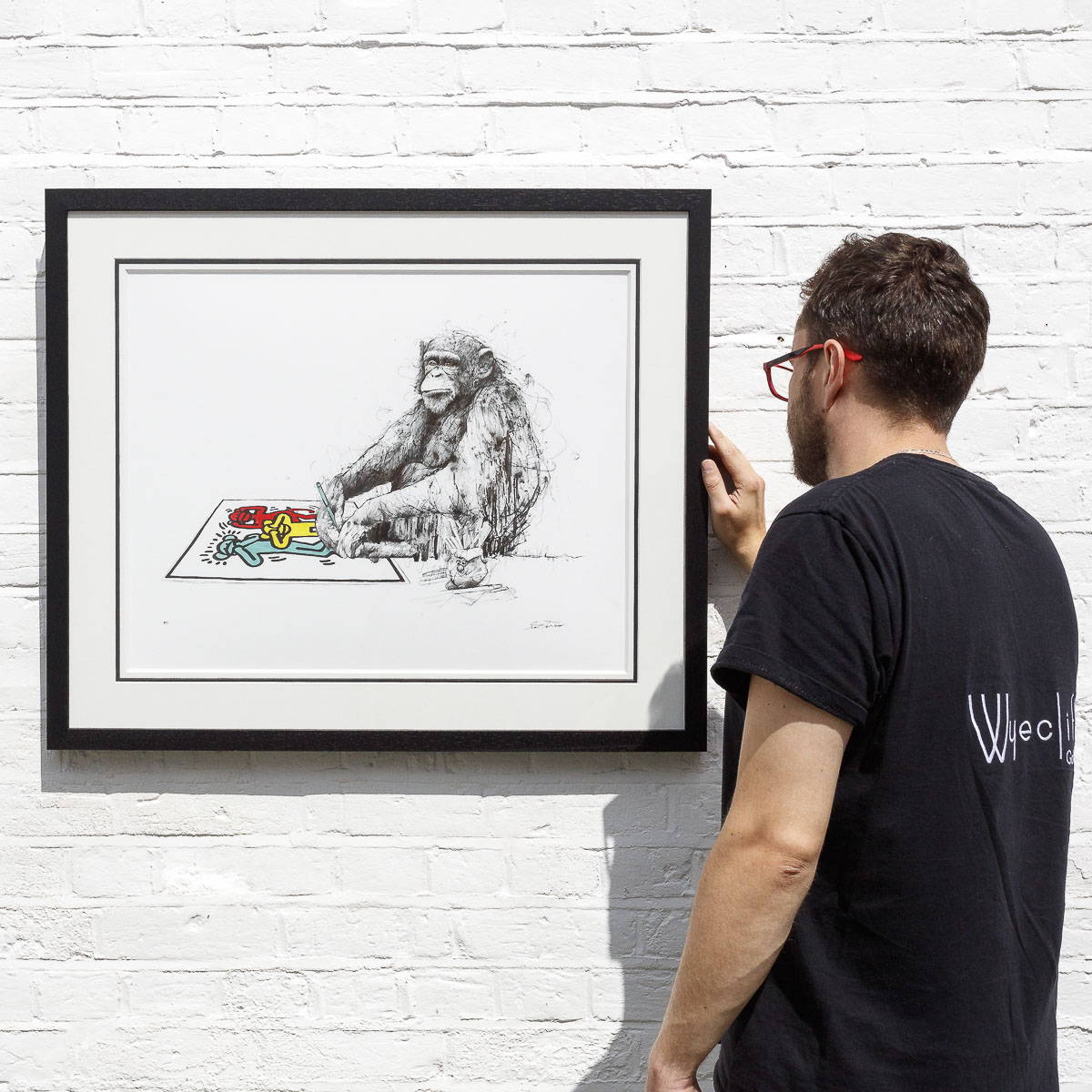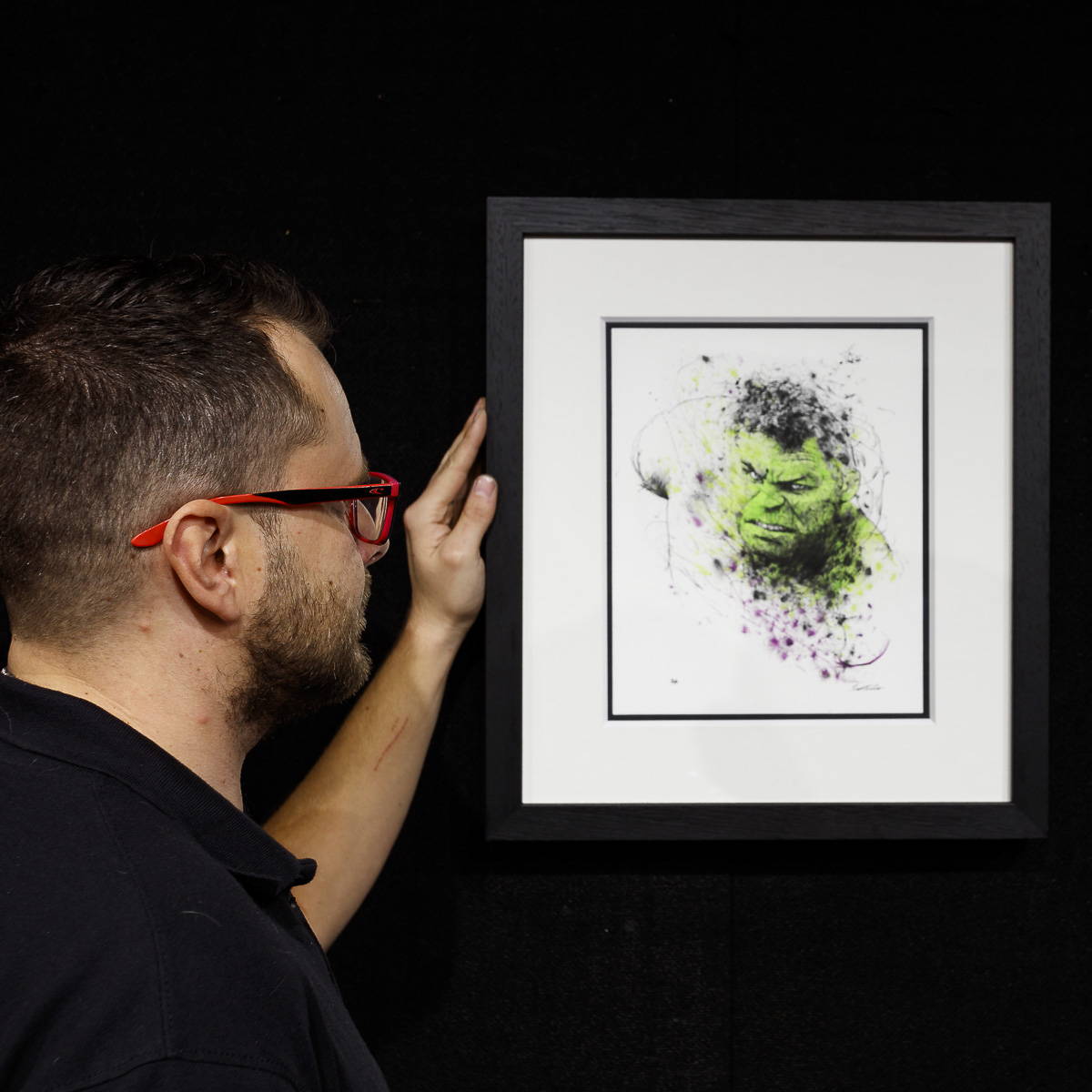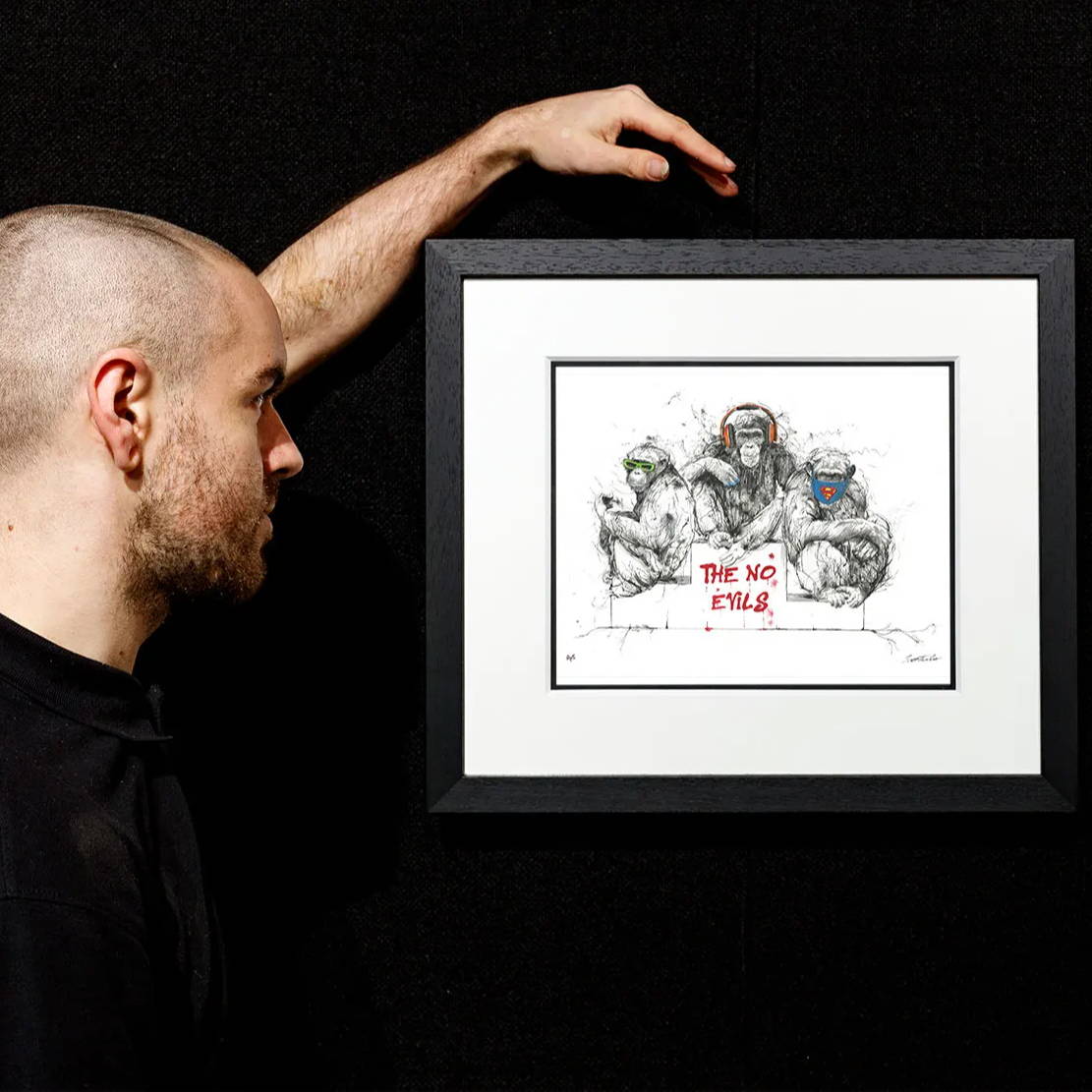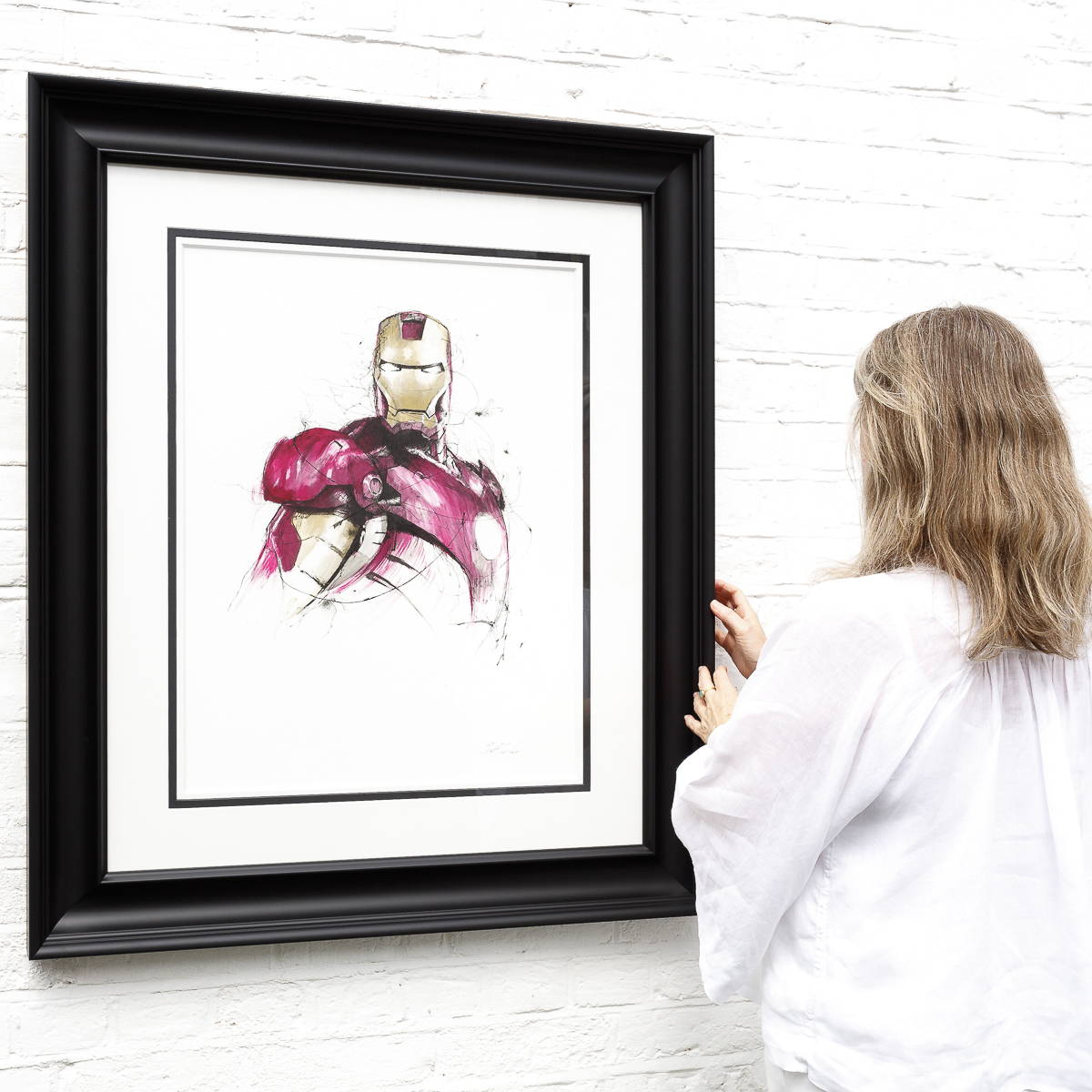 The Urban Animal Collection
Scott's Urban Animal series brings out the character in creatures, from prowling big cats to watchful birds of prey. Though the aesthetic is modern and edgy, there is a truth in the portrayal of each animal. Scott expertly balances vibrant energy and thoughtful composition to create iconic, instantly recognisable works.
The Superhero Collection
Celebrating legendary comic heroes, Scott reimagines iconic characters with his signature flair. Marvel and DC favourites like Spiderman, Batman and Wonder Woman are reinvented with graceful flowing lines and a fresh, contemporary edge. These lively, exciting works showcase Scott's ability to breathe new life into universally loved pop culture icons.
'Lest We Forget' - Honoring the Fallen
In 2021, Scott created the poignant 'Lest We Forget' artwork depicting a British soldier surrounded by a field of poppies. This emotive piece commemorates the sacrifices made by the British armed forces in tribute to Remembrance Day. Scott produced two limited edition versions of the work, with 10% of sales being donated to the Royal British Legion.
"In Flanders fields the poppies blow
Between the crosses, row on row,
That mark our place; and in the sky
The larks, still bravely singing, fly
Scarce heard amid the guns below."
Sign Up for Exclusive Content