The Lhouette x Shmee150 Project So Far

Step into the fast lane of artistic innovation as we bring you the latest developments in the captivating journey of the Lhouette x Shmee150 collaboration, HYPER POP. From the reimagining of a roofbox to exciting event announcements, the project is gaining momentum. Join us as we dive into the dynamic updates that are propelling this artistic journey into uncharted territories.
Experience the unison of art and speed in HYPER POP, a groundbreaking collaboration that marries visionary artist Lhouette's boundary-pushing concepts with automotive sensation Shmee150's high-octane adventures. Shmee150, the personal brand of Tim Burton, captures the essence of luxury automobiles through his signature video selfie technique, captivating enthusiasts globally.
Enter Lhouette's realm, where 'Post Urban Glamour' and 'Pop Maximalist' concepts redefine artistic frontiers. Over a decade, Ciarán Robinson, aka Lhouette, has evolved into a contemporary art icon. His works fuse raw materials and meticulous techniques, earning recognition from Hollywood to engineering elites.
Unveil the captivating synergy of Lhouette's artistry and Shmee150's automotive fervor in HYPER POP, where art, speed, and passion fuse seamlessly to create a revolutionary narrative.
Discover the intricate layers of HYPER POP as you scroll through this article. Alternatively you can simply click on the buttons below to jump straight to a chapter; Your adventure, your way.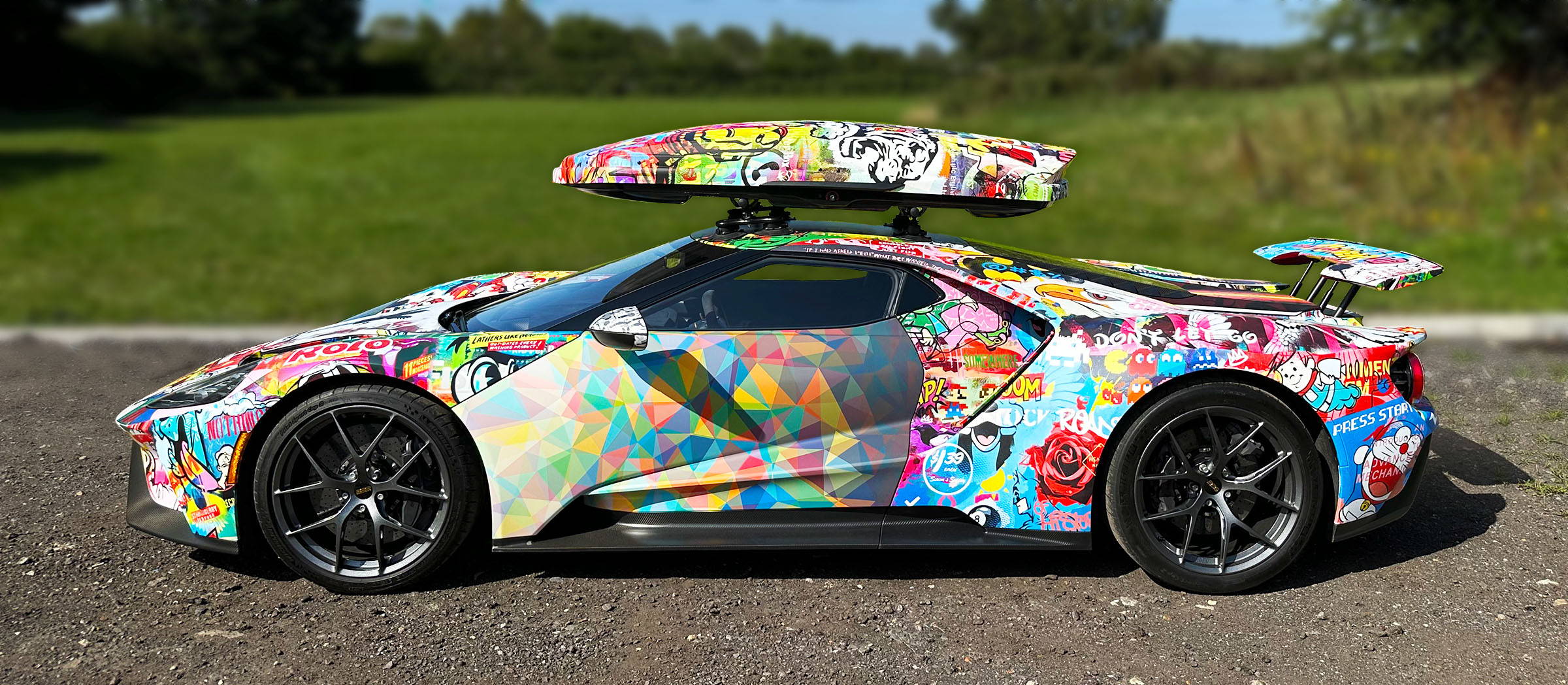 IN PIECES (FORD GT) - DELUXE EDITION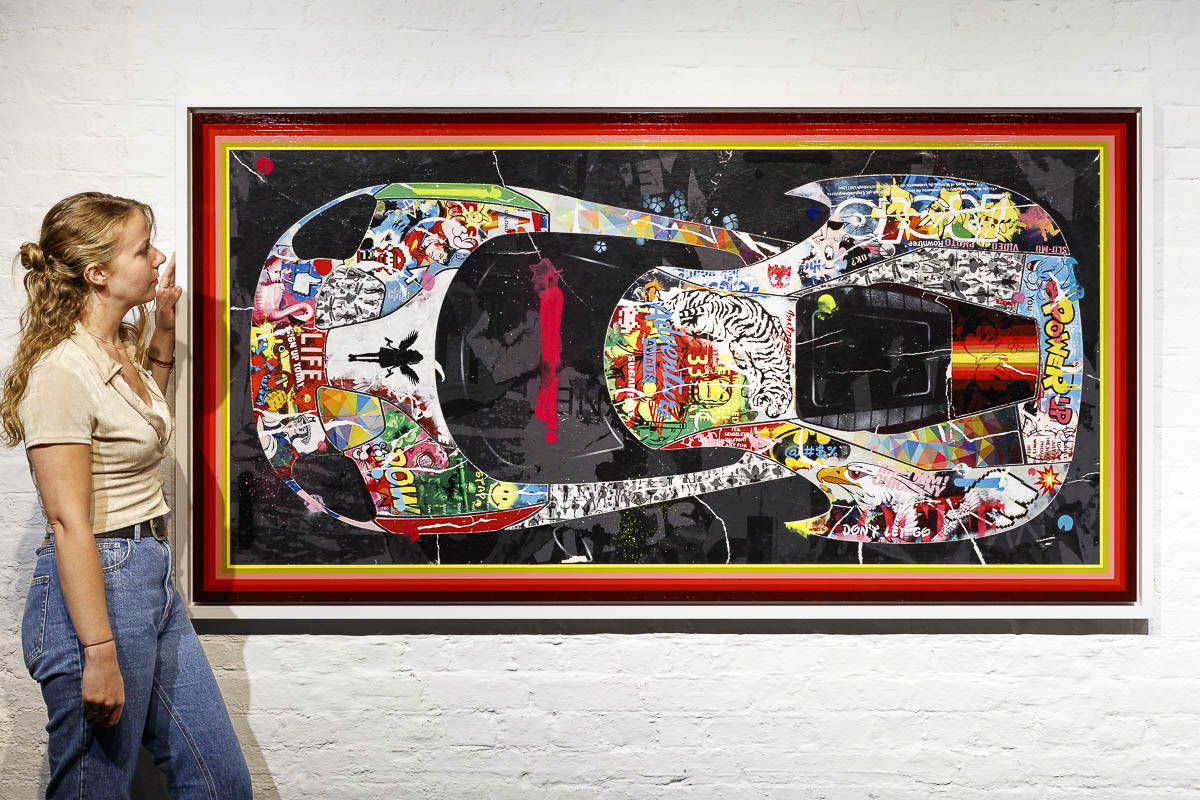 Dive into the heart of artistic innovation with 'In Pieces (Ford GT) - Deluxe Edition,' a captivating gem released as part of the trailblazing Hyper Pop collection. This edition offers a captivating top-down view of the Ford GT silhouette, meticulously adorned with the very art that ignited the conception of the full Ford GT car wrap. A true embodiment of the project's spirit, each Deluxe Edition bears the unmistakable touch of Lhouette's artistic brilliance.
Every piece in this Deluxe Edition is meticulously crafted, hand-embellished by Lhouette himself. Using his iconic technique of tearing the art print before application, he creates one-of-a-kind torn edges that infuse each edition with an authentic and captivating aesthetic. The intricate details come to life with the addition of spray paint and diamond dust, lending an exquisite depth and texture to the composition.
'In Pieces (Ford GT) - Deluxe Edition' is more than an artwork; it's a testament to the fusion of creativity, innovation, and artistry that defines the Hyper Pop project. It's an opportunity to own a piece of the journey, to hold in your hands the very essence of art and speed intertwined. This edition is based on one of the original pieces that will be auctioned off at the Pop X Culture auction in October, with 50% of the proceeds going directly to the Campaign Against Living Miserably (CALM).
Ready to add this extraordinary edition to your collection? Contact us for pricing information.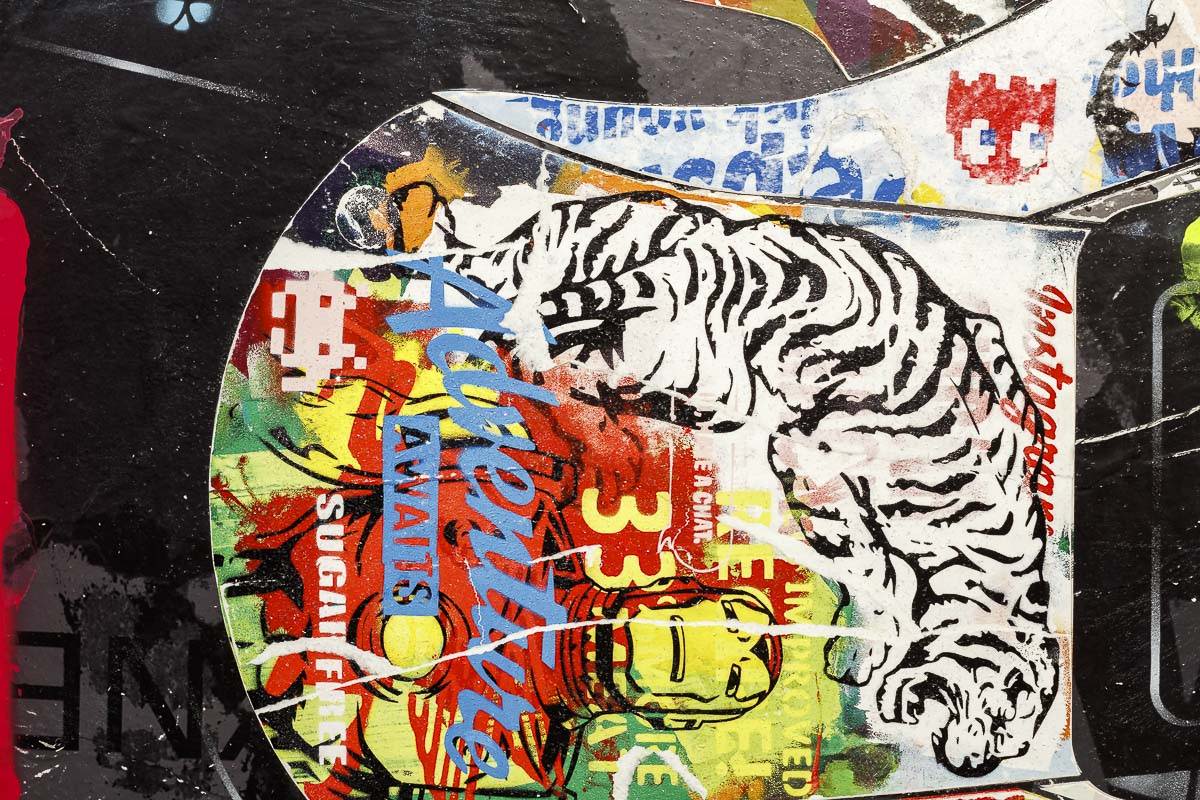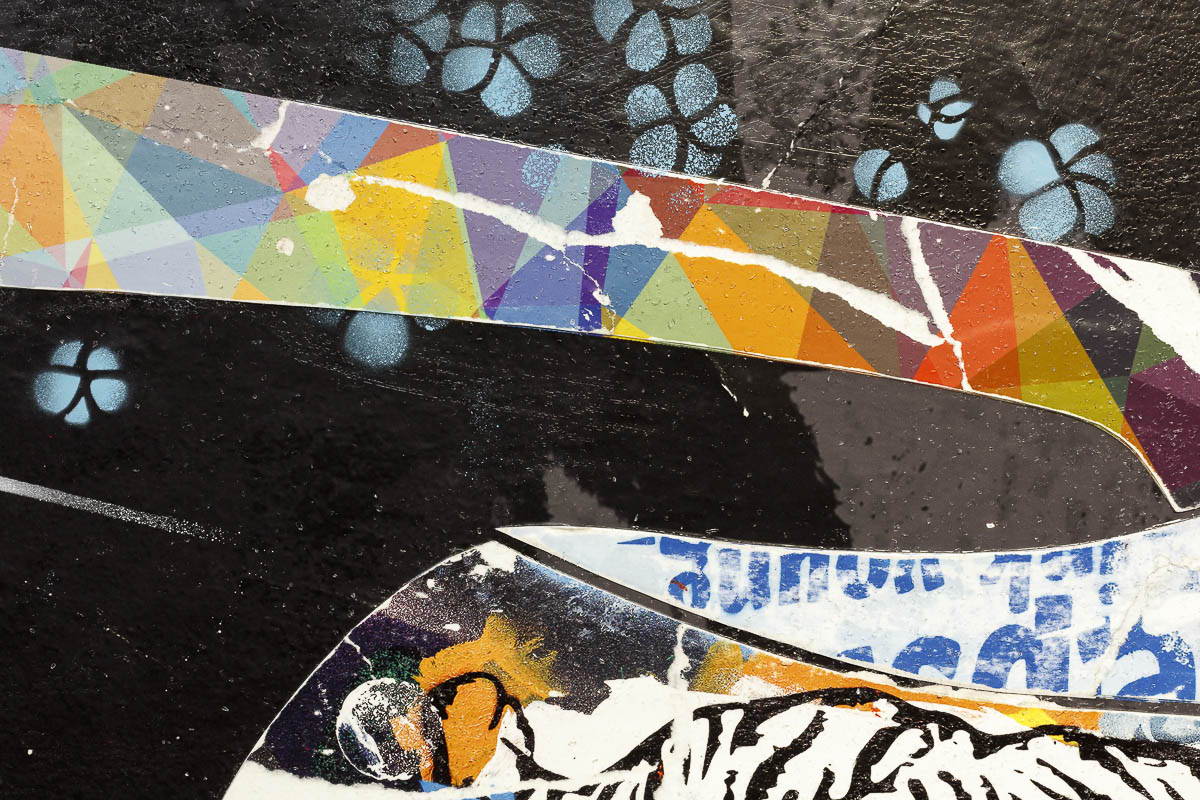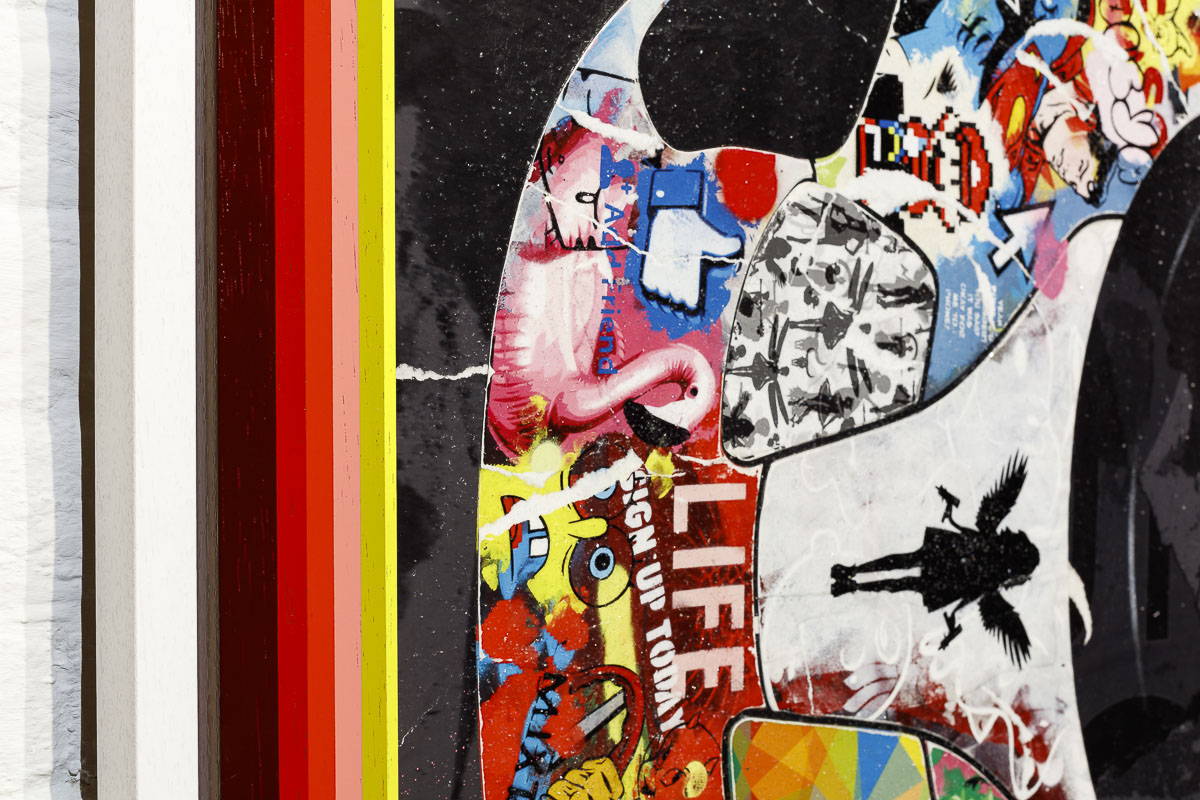 The journey of artistic collaboration between Lhouette and Shmee150 has reached new heights - quite literally. Introducing the latest innovation in the HYPER POP project, the roofbox adorned with Lhouette's iconic art serves as an unmistakable emblem of this groundbreaking fusion. This audacious transformation of the ordinary into the extraordinary showcases Lhouette's fearless approach to art, where canvas extends beyond the frame and permeates unexpected spaces. The roofbox encapsulates the heart of the HYPER POP ethos, breaking conventional boundaries and pushing the envelope of creative expression. It's more than a car accessory; it's a statement that reverberates Lhouette's art into the world in unprecedented ways.
For those already acquainted with Lhouette's work, the HYPER POP project intensifies the experience, offering a fresh lens through which to admire his distinct fusion of gritty street art and Warhol-esque pop culture elements. For newcomers, this journey is an invitation into a world where traditional art boundaries crumble, replaced by an audacious blend of colors, lines, and emotions. Lhouette's creations embrace the viewer, inviting them into a dialogue with the art.
Wyecliffe Galleries stands at the forefront of this transformative journey. Serving as the conduit between the art and the enthusiasts, Wyecliffe continues to champion the artistry that takes luxury spaces by storm. HYPER POP is more than an art project; it's a cultural phenomenon that not only redefines art but also reshapes how we perceive it. As Lhouette's flagship gallery, Wyecliffe leads the way in bringing this breathtaking experience to discerning audiences, reaffirming its commitment to offering the epitome of contemporary art.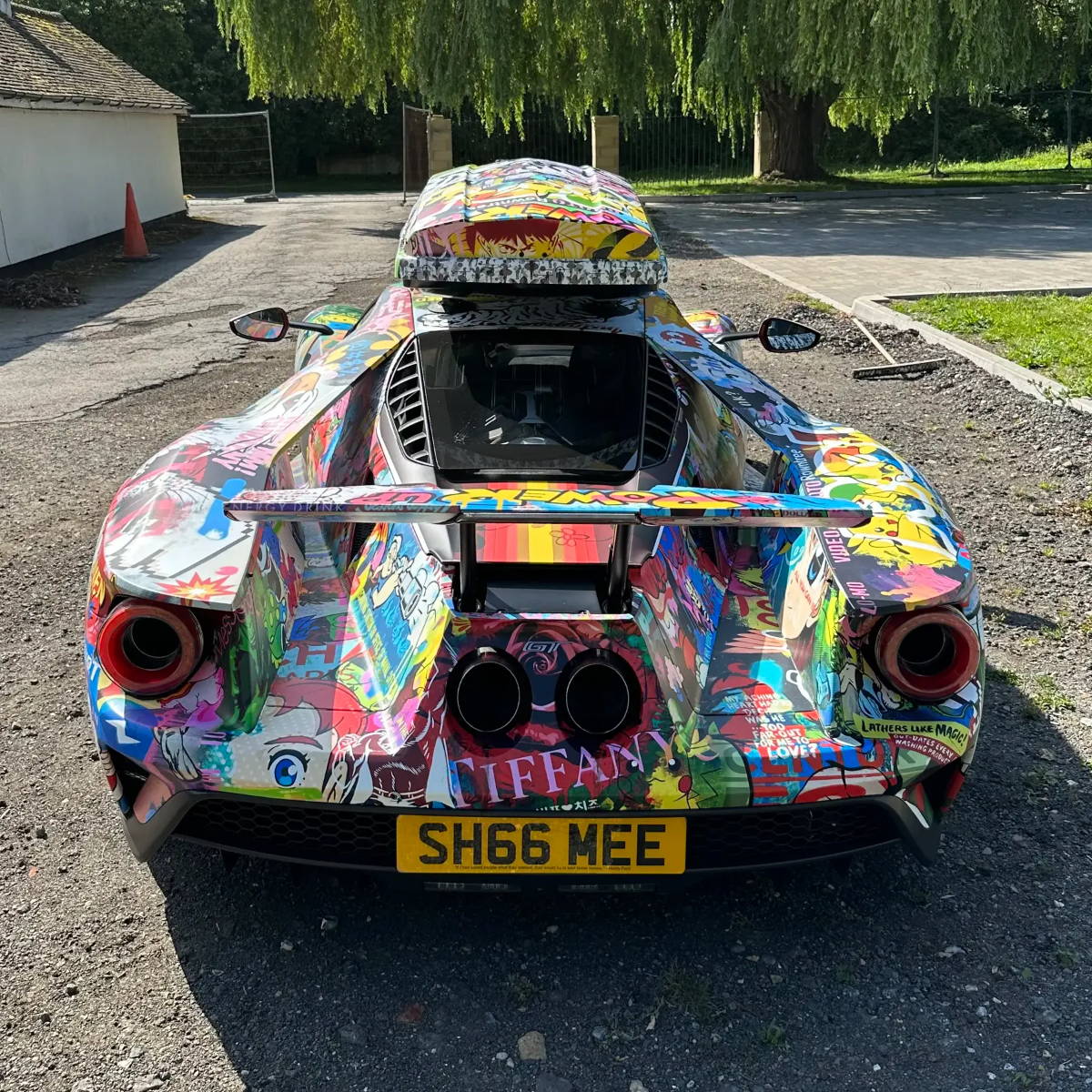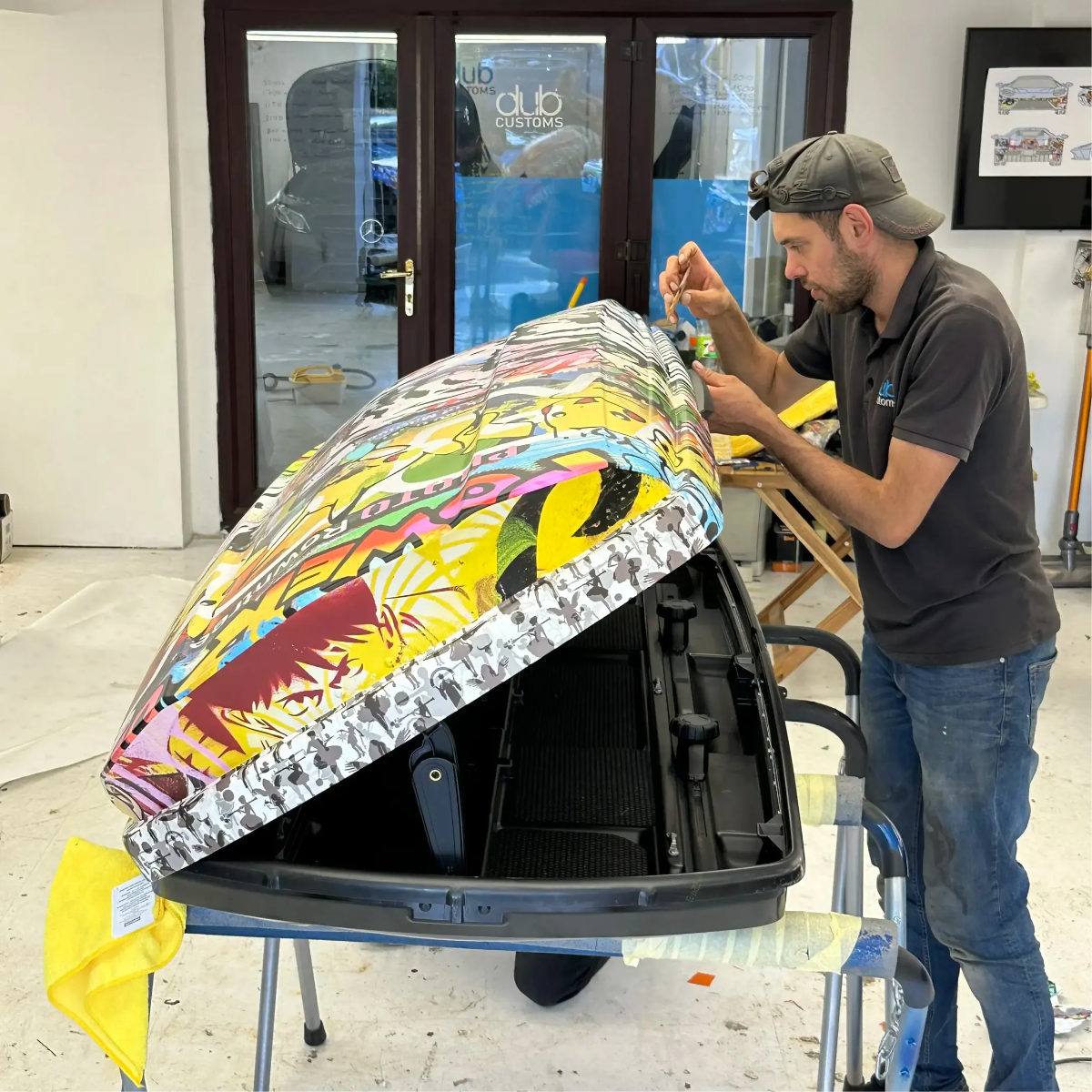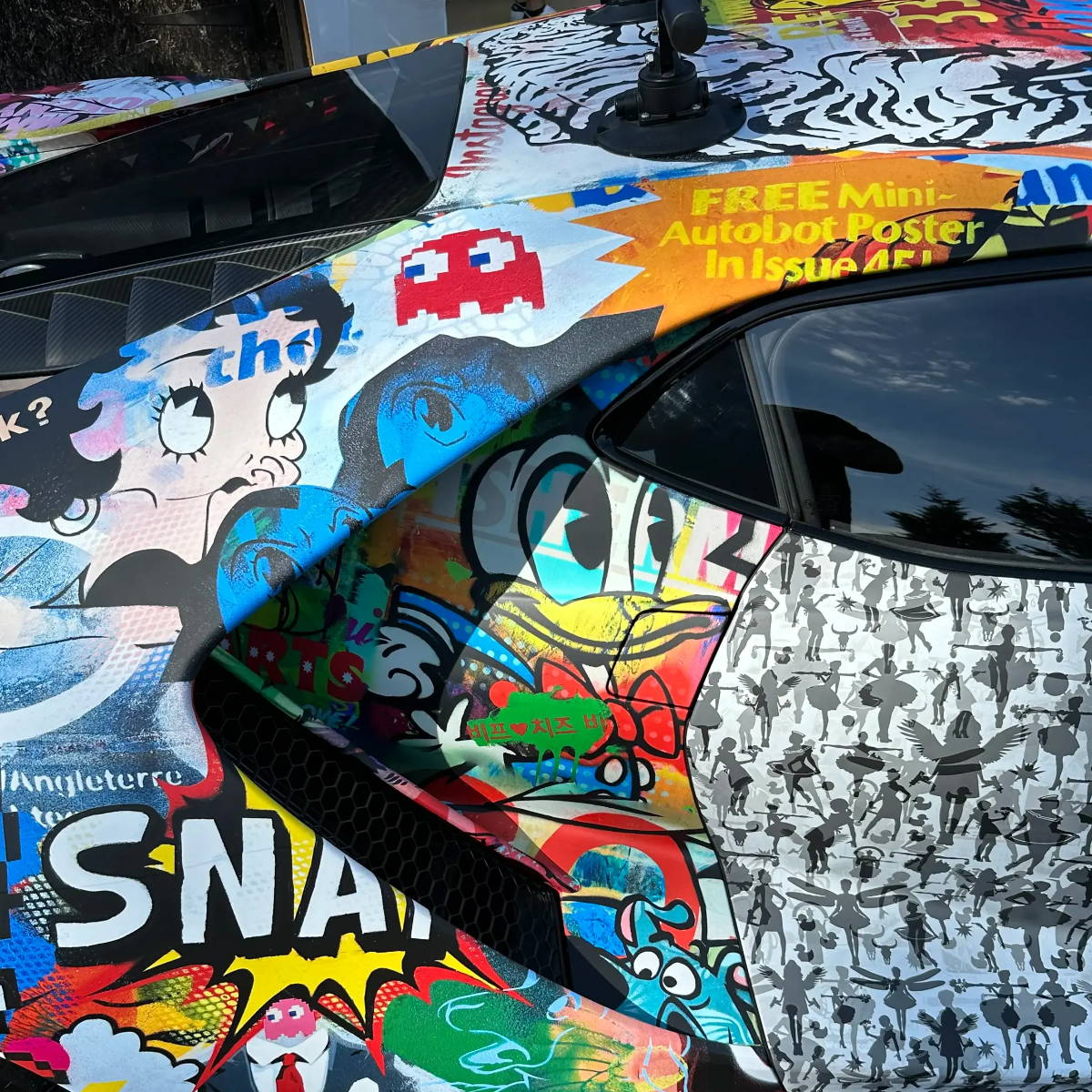 The journey of HYPER POP, the artistic collaboration that's redefining creative boundaries, is about to reach even greater heights. Set against the backdrop of the picturesque Spanish skies, the project is poised to make a stunning appearance at the coveted Supercar Owners Circle (SOC) event. With its fusion of art and speed, HYPER POP is set to cast a spell on enthusiasts as the event unfolds in Spain.
And that's not all. Wyecliffe has been invited to share their insights on this remarkable project and the accompanying original artworks, which will all be showcased to prestigious SOC members. The works will be auctioned at the Pop X Culture auction in October, with proceeds directly benefiting the charity, Campaign Against Living Miserably (CALM). It's more than art; it's a chance to contribute to a meaningful cause, engage in conversation, and support mental health through the avenue of creativity.
Want to witness the journey firsthand? We're bringing you along every step of the way as HYPER POP heads to the Supercar Owners Circle (SOC) event in Spain. From the iconic car's departure to its arrival on the Spanish turf, our social media platforms will be your exclusive backstage pass, providing a front-row seat to every twist and turn of this exhilarating expedition. Don't miss a single moment of this captivating journey; Follow us on our social platforms and be part of the excitement as HYPER POP makes its mark on the Spanish skies and Wyecliffe Galleries embarks on a debut journey to this highly exclusive event. It's a journey of art, speed, and passion, and you're invited to be a part of it all.
Sign Up for Exclusive Content