FAQs - Commissions
A Classic Tradition of Art Collection
The Wyecliffe Galleries specialises in working closely with artists to produce outstanding commissions for our clients. There are many circumstances in which you may wish to consider moving forward with a commission; you've seen a painting you love but it just won't fit the wall you had in mind, or you have a particular colour scheme and can't find the exact tone you need.
These are both perfect examples of a time in which a commission will solve the problem, and is far easier than you might imagine. We are comfortable to work with clients both in gallery and remotely via phone and e-mail to arrange a commissioned work.

Capturing the specifics of your requirements, including sizing, colour inspiration, composition and framing we communicate all details to the selected artist, making sure both parties are happy with what has been agreed and comfortable to move forward. Artists are often happy to work with fabric swatches too, to best match colour tone.
We politely request a 50% minimum deposit to confirm the commission, with balance payment due on completion. Many would assume that commissioning an artwork is very expensive – it isn't! In most cases, it is the same as if you were to purchase the painting from the gallery wall. The time frame to receive a commissioned painting varies from artist to artist, thought for many it is typically as little as 8 weeks.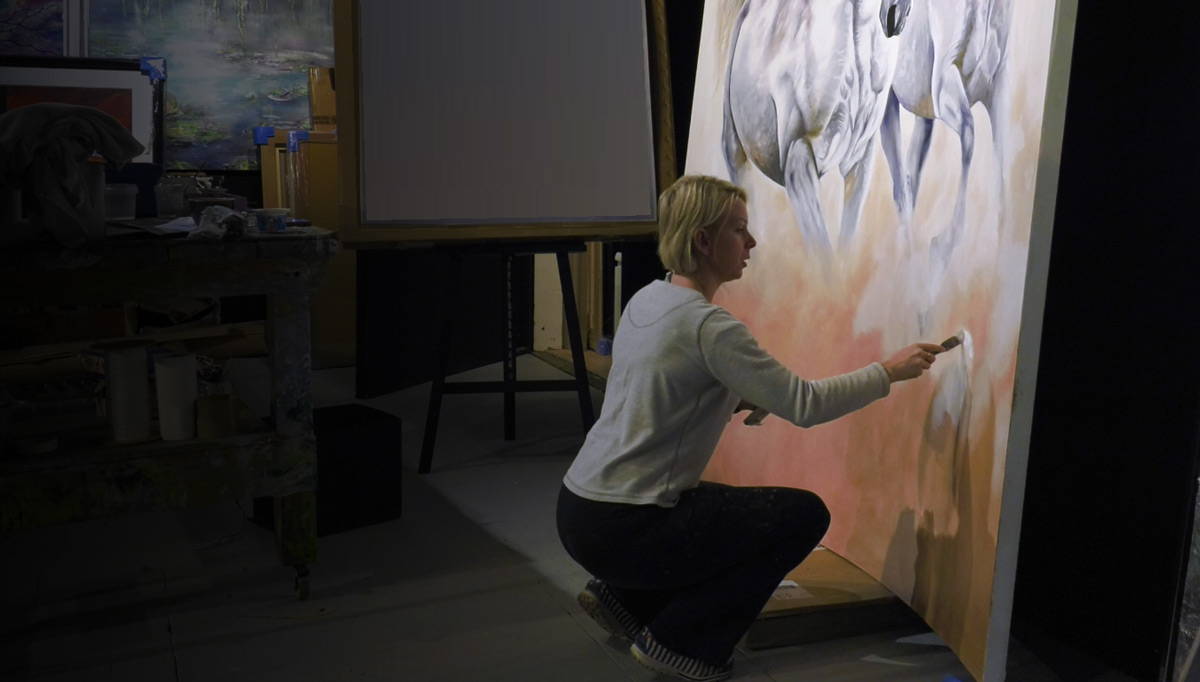 ---
Also in News
This 21 year old from London is a rising talent in the world of contemporary art. Find out about this exciting new artist - and her sumptuous metal-leaf bird of paradise paintings here...
Bold, brilliant celebrations of symbology and modern design. Our exclusive interview with the Bisaillon Brothers takes an unprecedented look at the inspiration behind their visually arresting and innovatively produced artworks.
A Very Happy New year, or more traditionally "Gōng xǐ fā cái" to all our friends and family at the Wyecliffe gallery! Darren Siah takes us through some of his favourite red and gold artworks to mark the occasion.