Wyecliffe Galleries are delighted to announce the return of the definitive annual event with one of the most celebrated contemporary artists working in the UK.
Kerry Darlington will be in attendance at our flagship Weybridge showrooms on the evening of Saturday 9th November 2019 from 6.30pm.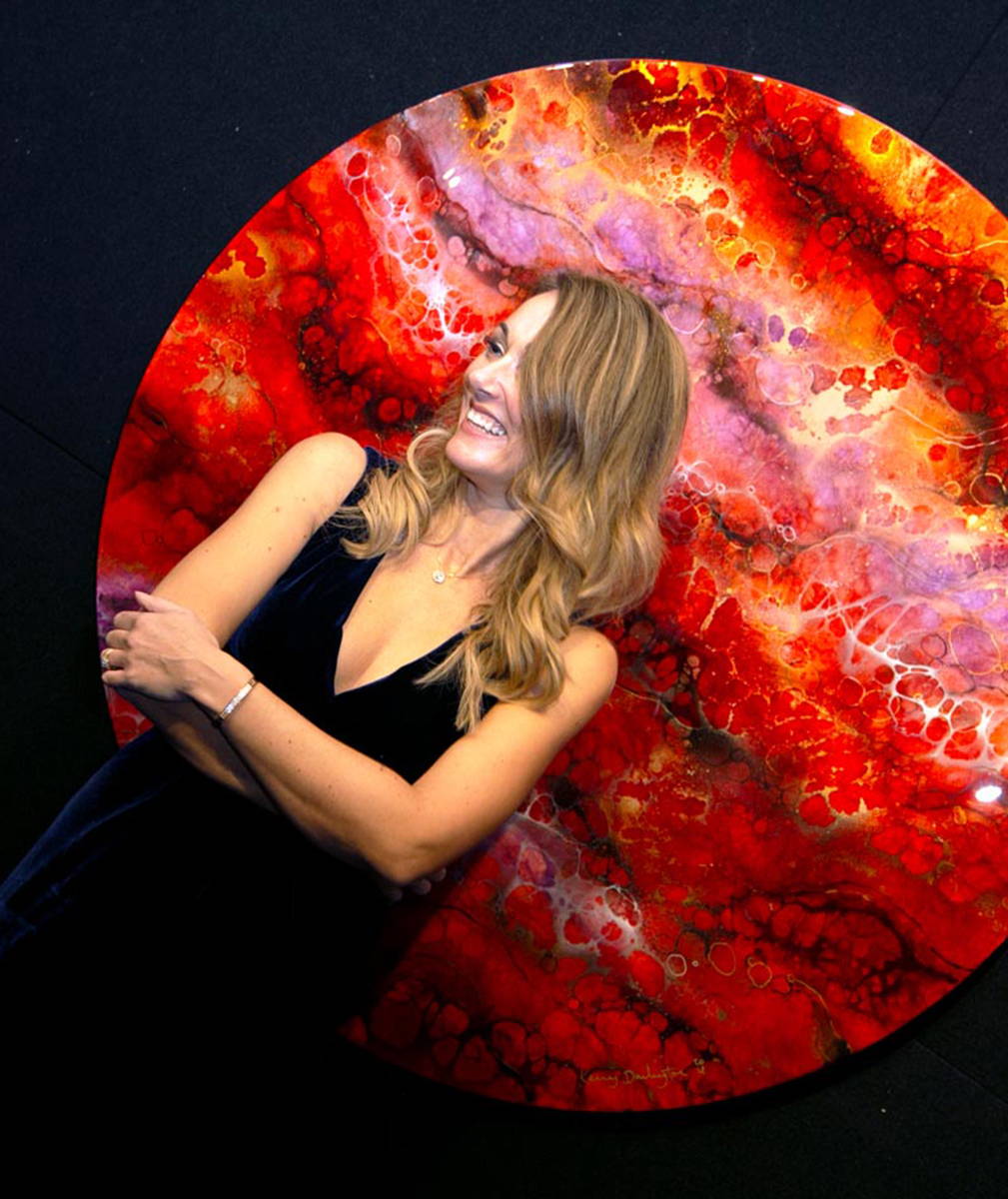 The entire triple space gallery and impressive studio will be dedicated to a singular presentation of outstanding works created by the artist; ranging from sought after early pieces to exclusively created boutique editions of exceptionally limited numbers.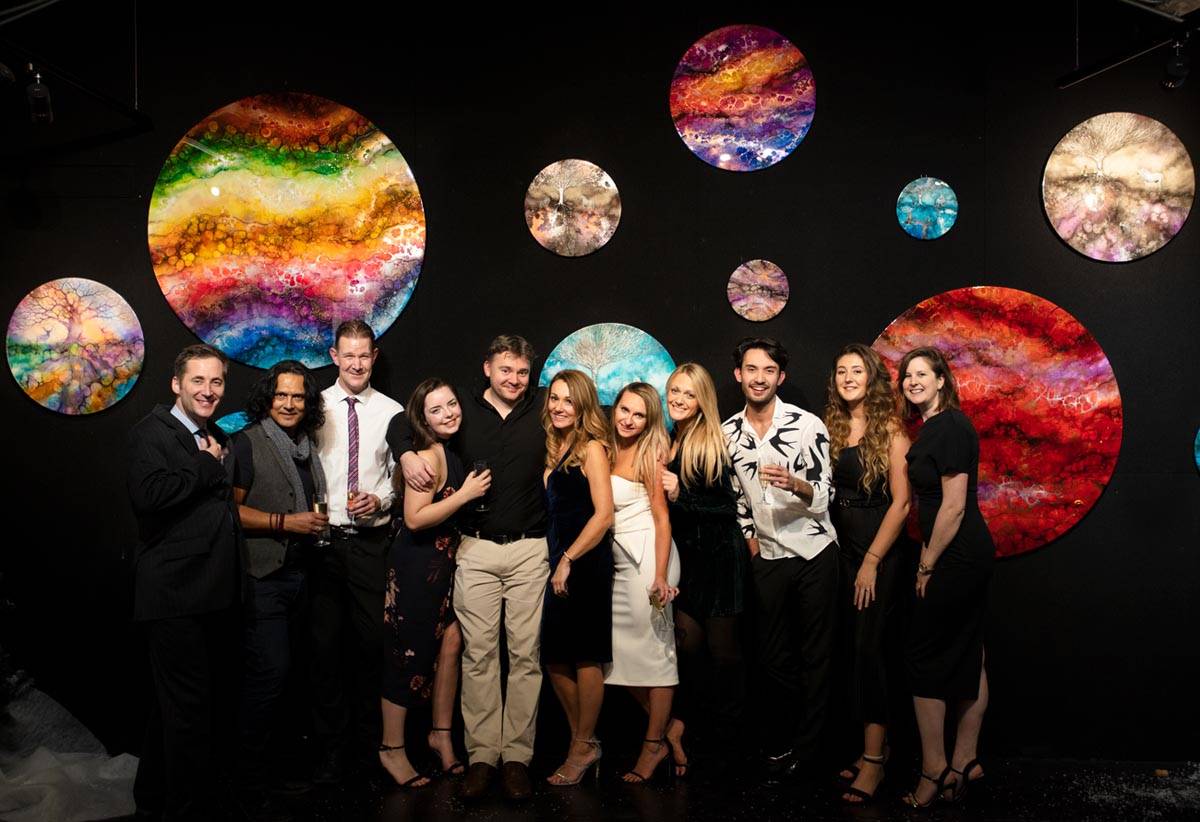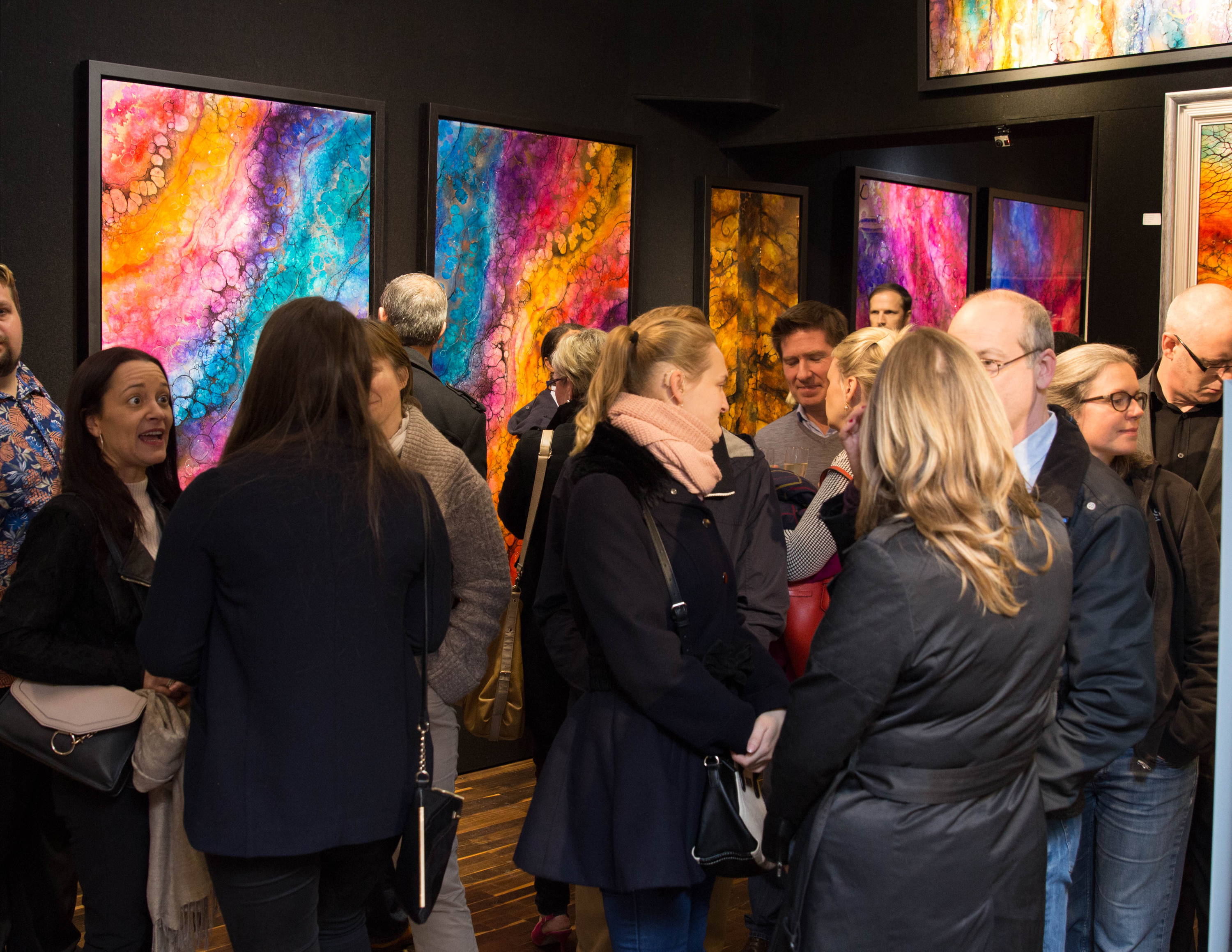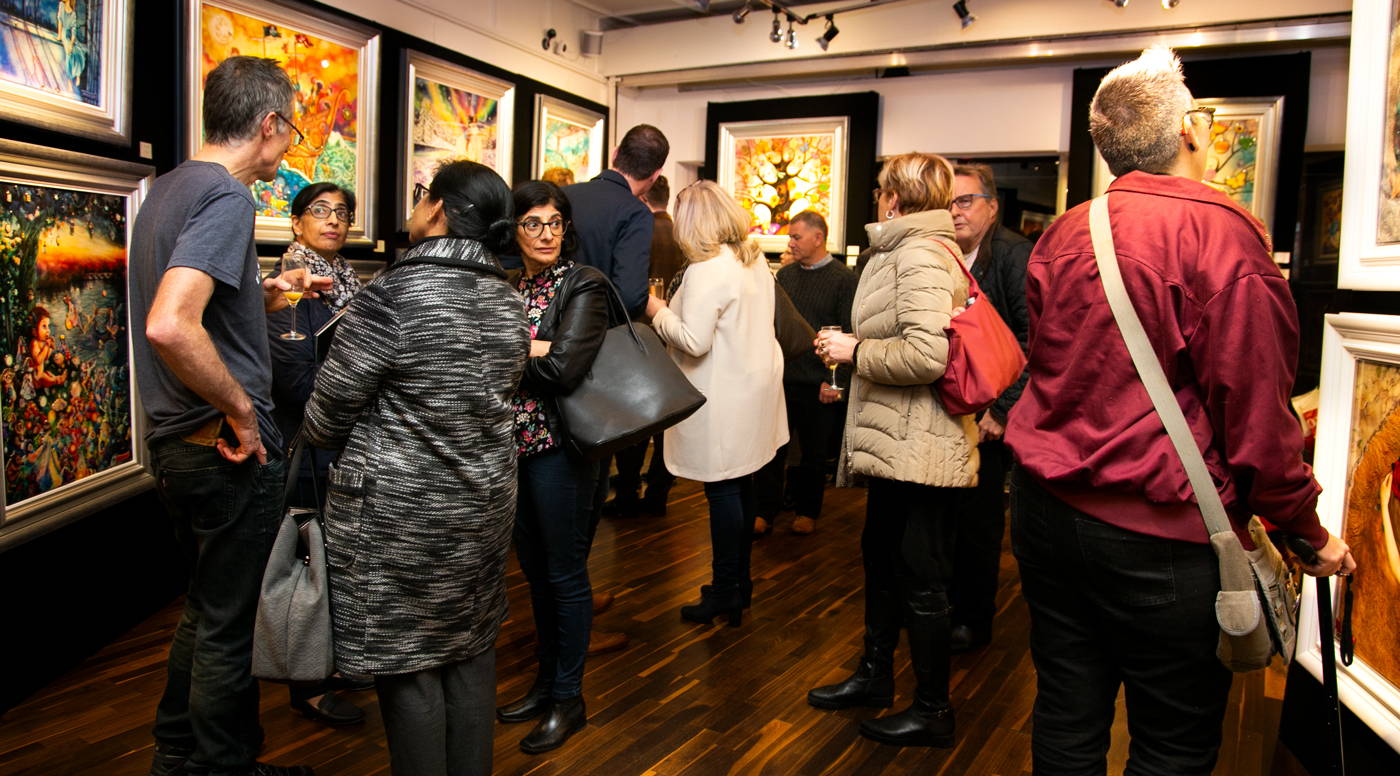 Spending months in the studio in preparation, Darlington is currently crafting a collection of bespoke original works exploring fresh themes.  With new compositions expected from her exquisite series of portraits and showstopping deluxe scale murals, there will be something for every Kerry collector.  A major international unique edition will also be unveiled and launched for the very first time which promises to be a true Darlington classic. The images above are from our incredibly busy 2018 Kerry Darlington show, this year promises to be even more buzzing.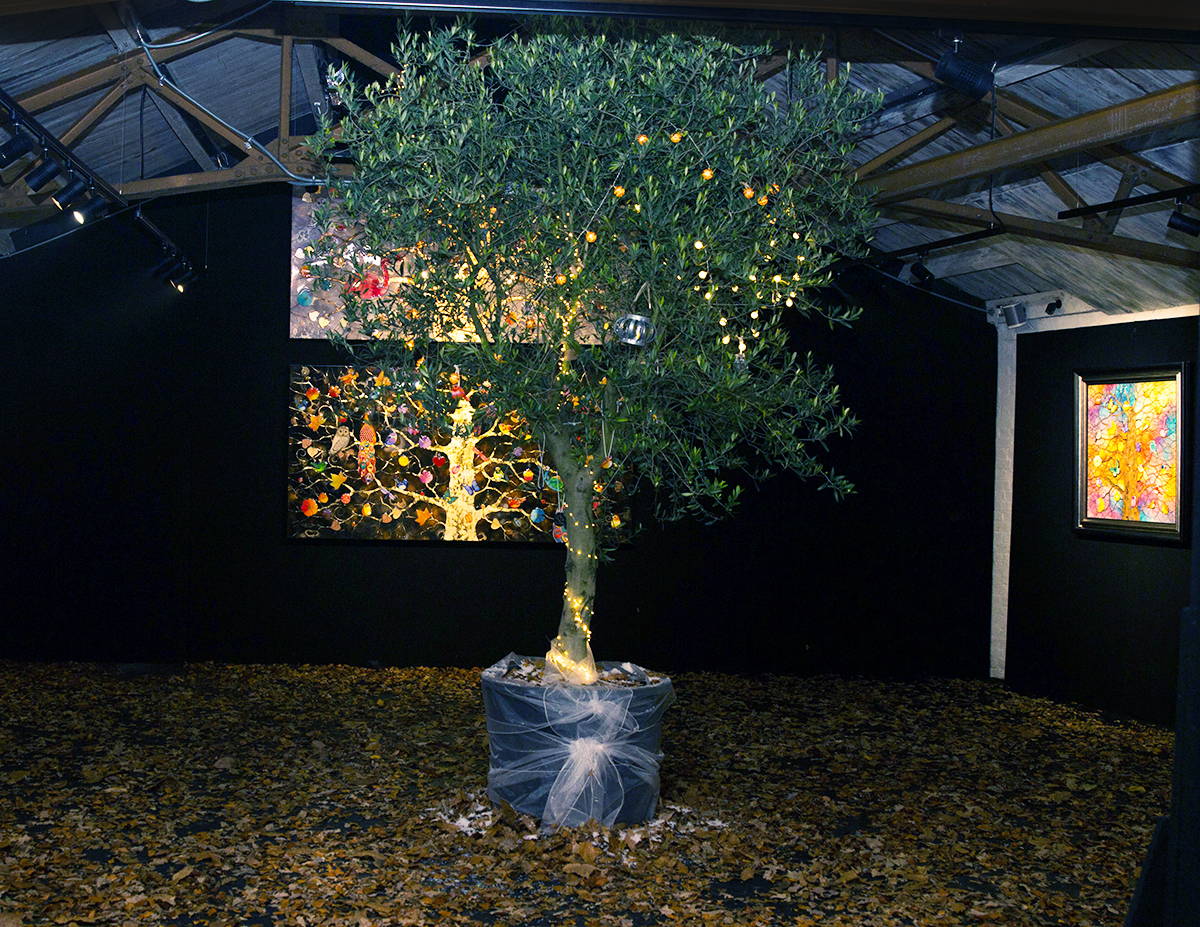 Wyecliffe Galleries and Kerry Darlington are delighted to unveil the body of works the artist has been working on exclusively for the event 'By the Light of the Moon'.
With just a fortnight to go we are pleased to share some secret previews of the outstanding range of original works and boutique editions; with some already having arrived in gallery, anticipation is high to secure these seminal artworks.
These are just a glimpse into how hard Kerry Darlington is working to create an amazing collection of originals and boutique editions for our show. Don't miss the Kerry Darlington collectors event of the year. For further information on any of these editions and originals, please contact us on 01932 847939.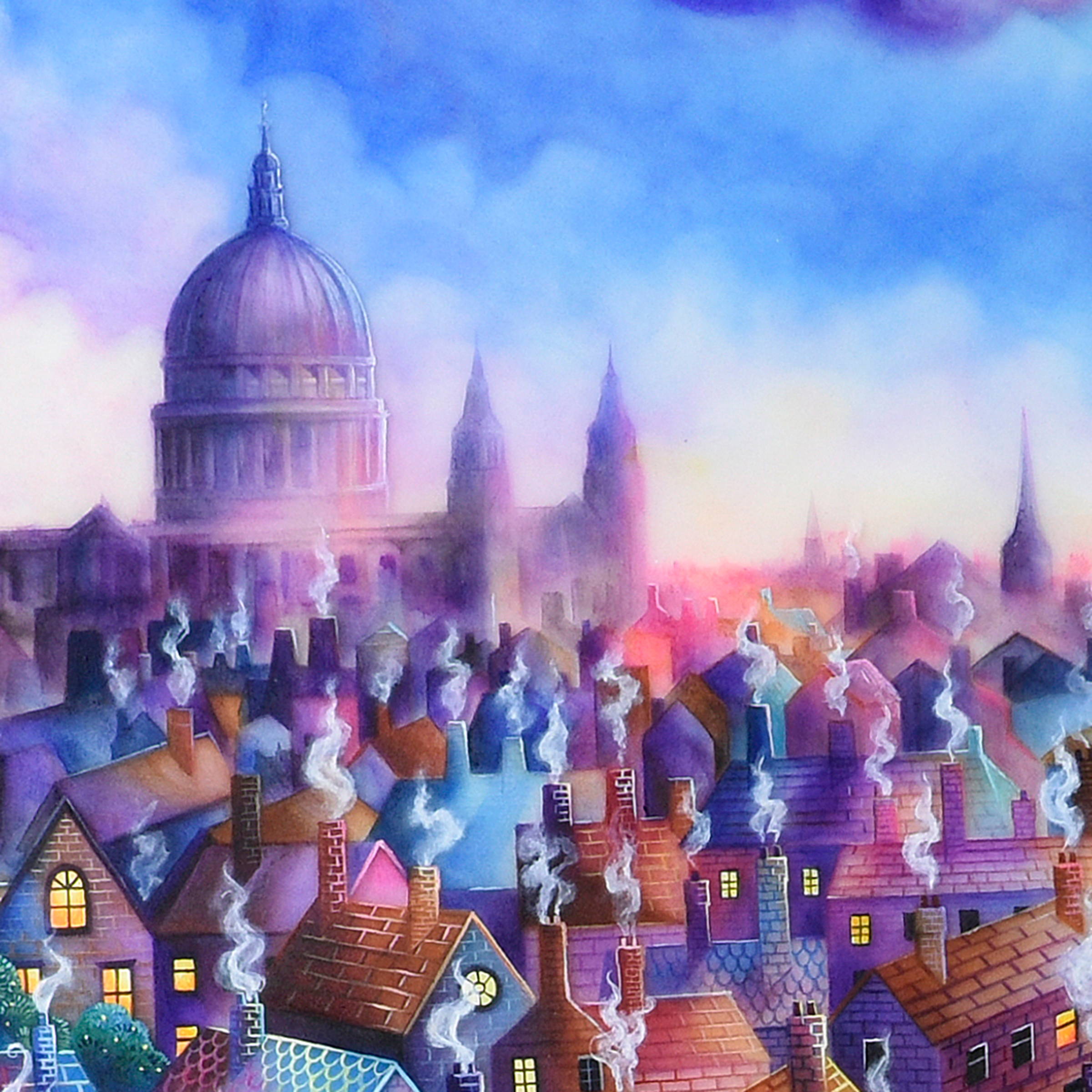 The first preview of Kerry Darlington's Mary Poppins inspired edition 'Until the Wind Changes' has been revealed. For more information please feel free to contact our team directly on 01932 847939. This edition will be unveiled at our 'By the Light of the Moon' show with Kerry Darlington. Delivery of the pieces will commence fromthe25th November.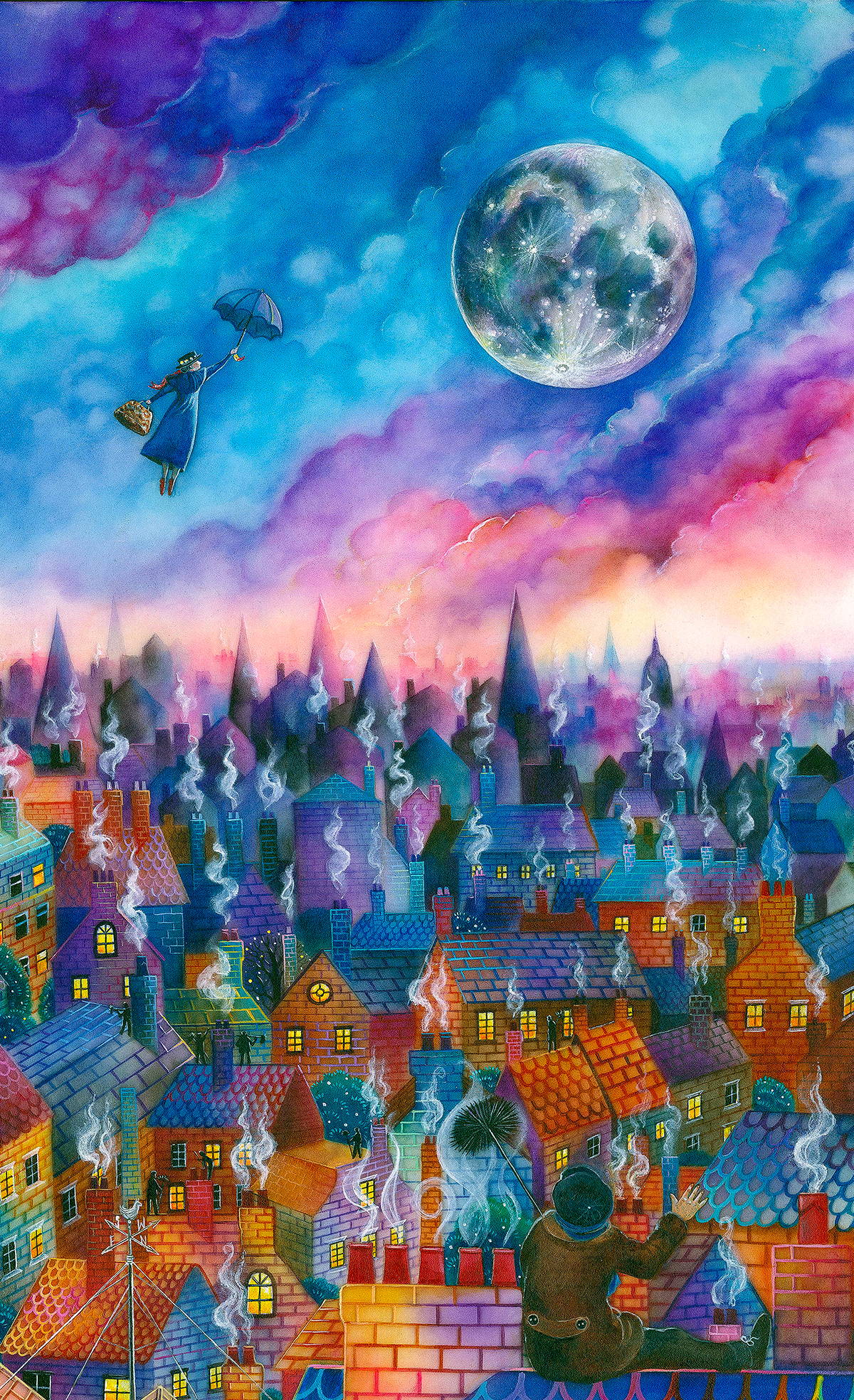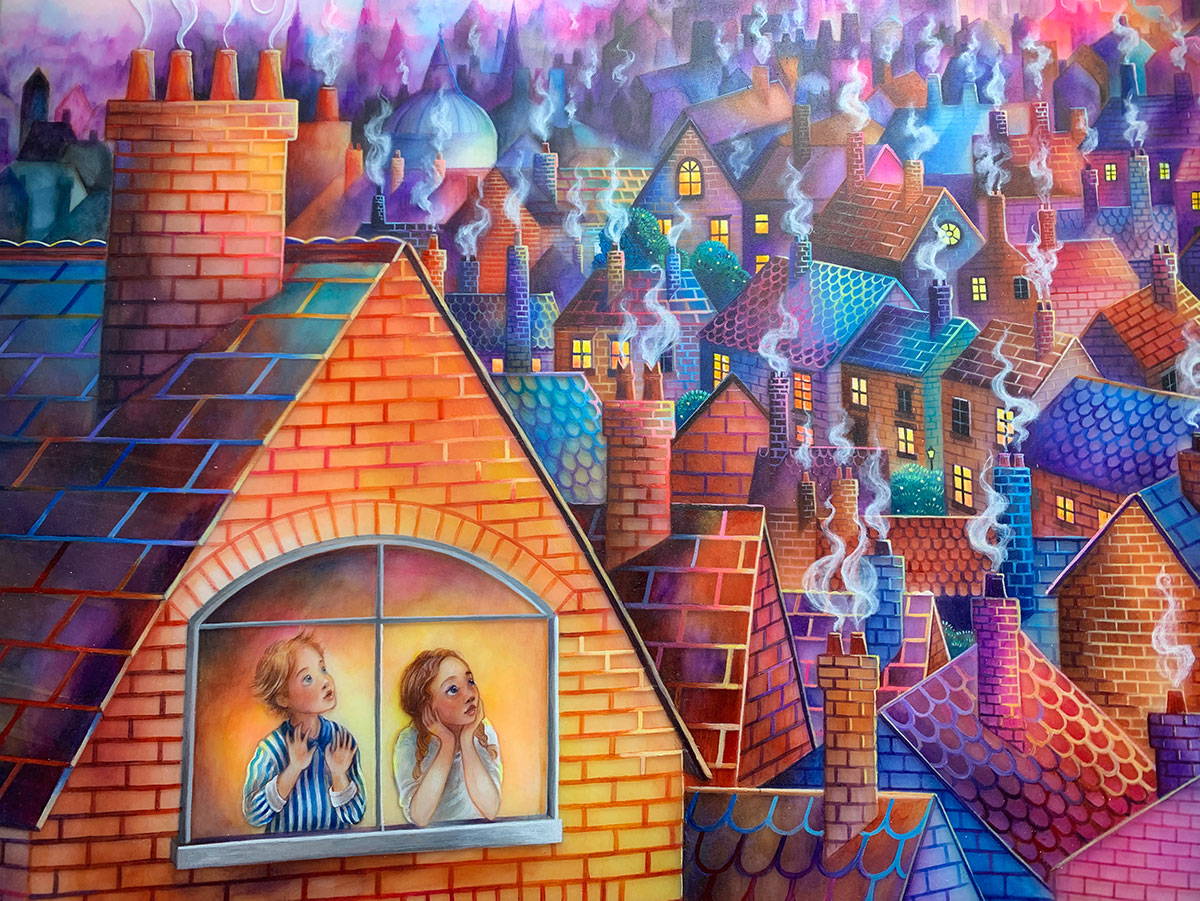 Mary Poppins was a much loved Christmas film. I was happiest as a child immersed in a fantasy world; magical beings felt very real to me and part of a world I longed to belong to. I remember drawing chalk paintings on the pavement by my house and jumping into them, hoping I would be transported into them just as the children had been with Poppins"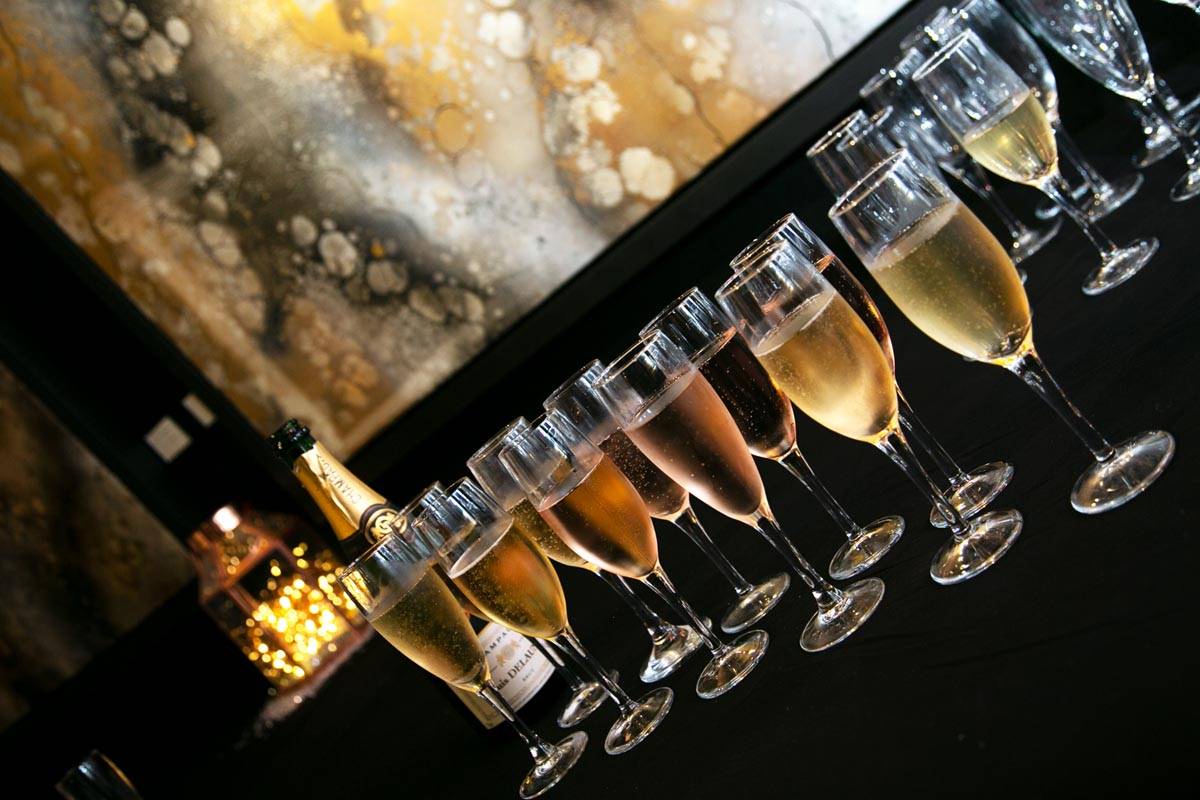 At the show, there will of course be Kerry's recently launched sketches. We couldn't wait to show you these two stunning Alice in Wonderland inspired sketches straight from Kerry's studio.
'We're All Mad Here' is a beautifully intricate sketch with subtle gold embellishments, depicting Alice and the Cheshire Cat inspired by the classic C.S Lewis novels. The second in this series is 'Oh My Fur And Whiskers' where the White Rabbit makes a stern appearance!
Another surprise boutique edition of just 30 worldwide, Kerry has created the wonderful 'Waiting for the Night Bus' inspired by Harry Potter, which compliments her Alice sketches really lovely and these have been flying out of our Galleries, with few remaining.
Watch our short time lapse video from our show in 2018 to get a taste of whats to come this year, we look forward to seeing you there!