A Unique Edition 23 Years in the Making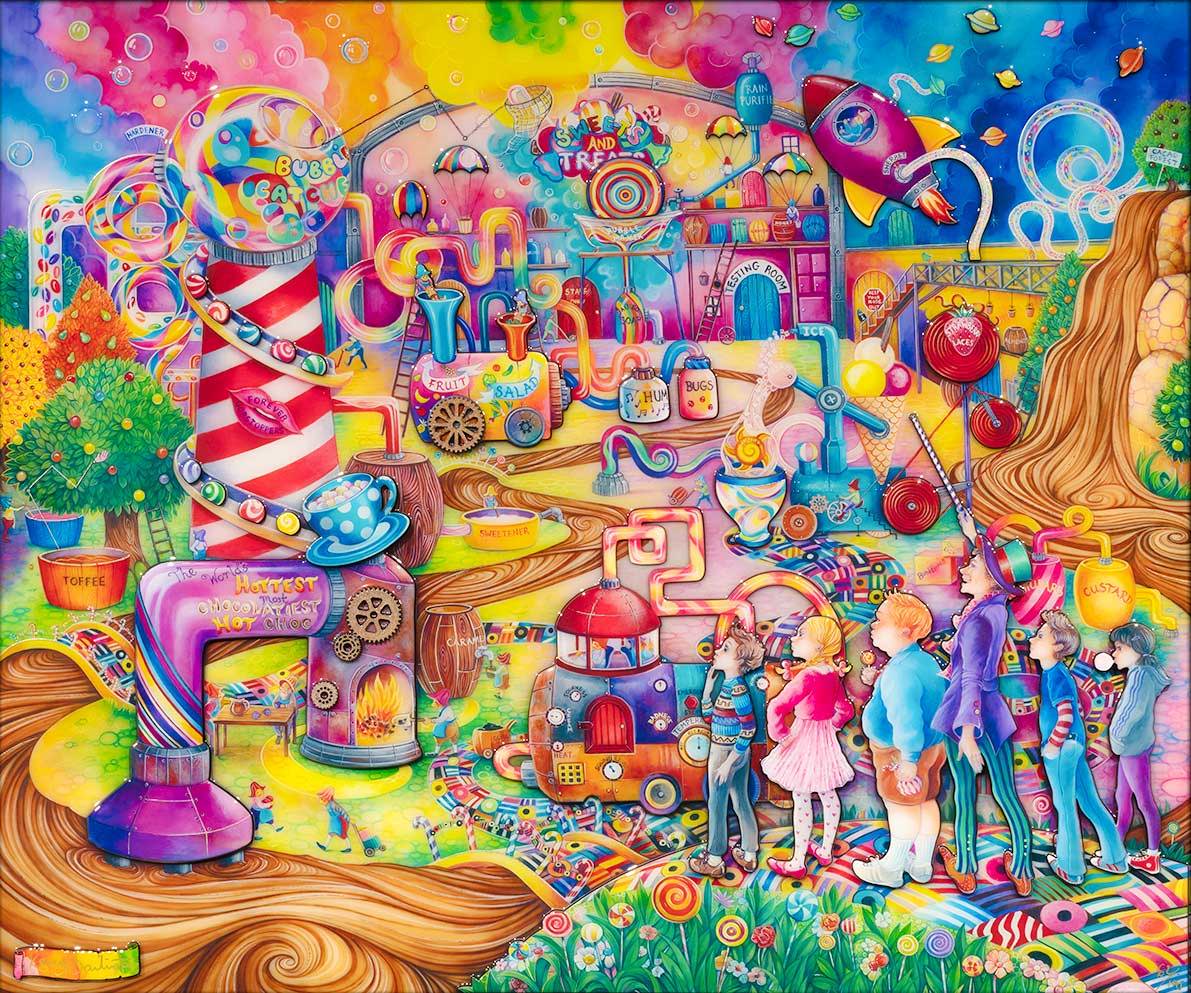 Some paintings are a lifetime in the making; a tiny spark which ignited in a waking or dreamt thought, years before the brush ever touched the canvas. In the case of Sweets and Treats by Kerry Darlington, the concept - partially inspired by Charlie and the Chocolate Factory -of an eccentric factory floor, filled with pipes, cogs and wheels churning to produce a dazzling array of confectionery was born in a small ink drawn pencil sketch when the artist was yet to make her name as one of the bestselling contemporary artists of her generation. Highly detailed and influenced by a passion for steampunk, the delicate yet crammed sketch was gifted to the artists sister over 23 years ago.
To say this work is eagerly awaited is an understatement: quite possibly the most anticipated subject ever, rumours of a work inspired by Roald Dahl's iconic novel Charlie and the Chocolate Factory have been swirling ever since Kerry herself shared an image of this early drawing on her social channels over two years ago, immediately setting the rumour mill alight.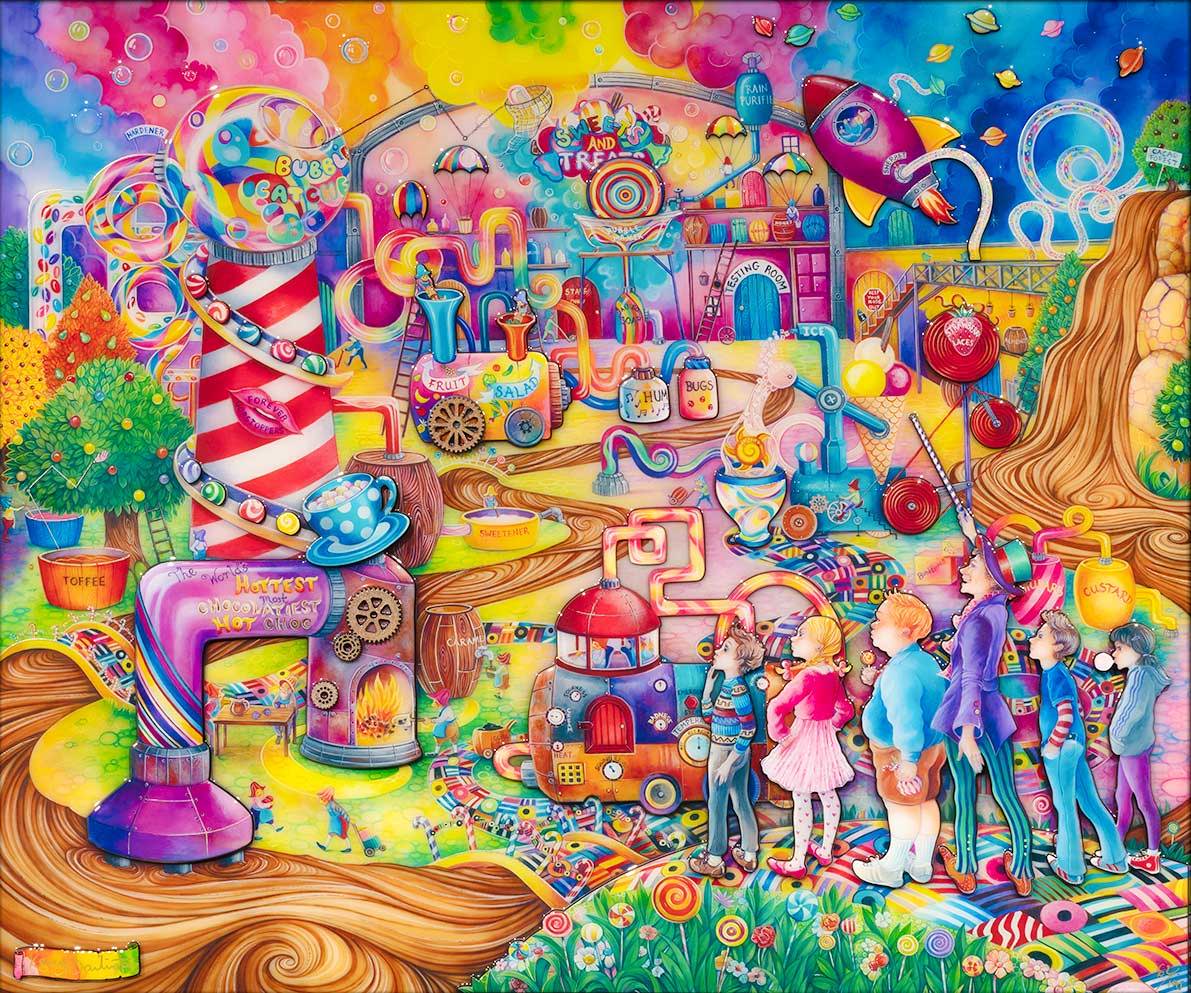 Charlie and the Chocolate Factory - and Other Inspirations...
A milestone in her career, Darlington is recognised for her distinct approach to storytelling which combines the pure joy of fantasy along with the finesse of personal creativity. This deft touch to re-imagine fairy tales so known by their audiences that they feel an inherent sense of protection over them, is trademark Darlington – she contributes to the narrative with fresh vigour, with the greatest of respect to what has come before. This guardianship of character and idea has seen previous works such as The Magic Faraway Tree based upon Enid Blyton's classic novel as well as the Alice in Wonderland series inspired by Lewis Carroll beloved stories, become sell out editions coveted by collectors.
Sweets and Treats is set to follow in these iconic footsteps; though it wasn't an easy road to what will surely become one of Darlington's fastest selling editions of all time. On her easel for more than two years, the artist feels a great sense of responsibility to do justice to surely very high hopes of the collectors who have been waiting earnestly for this work.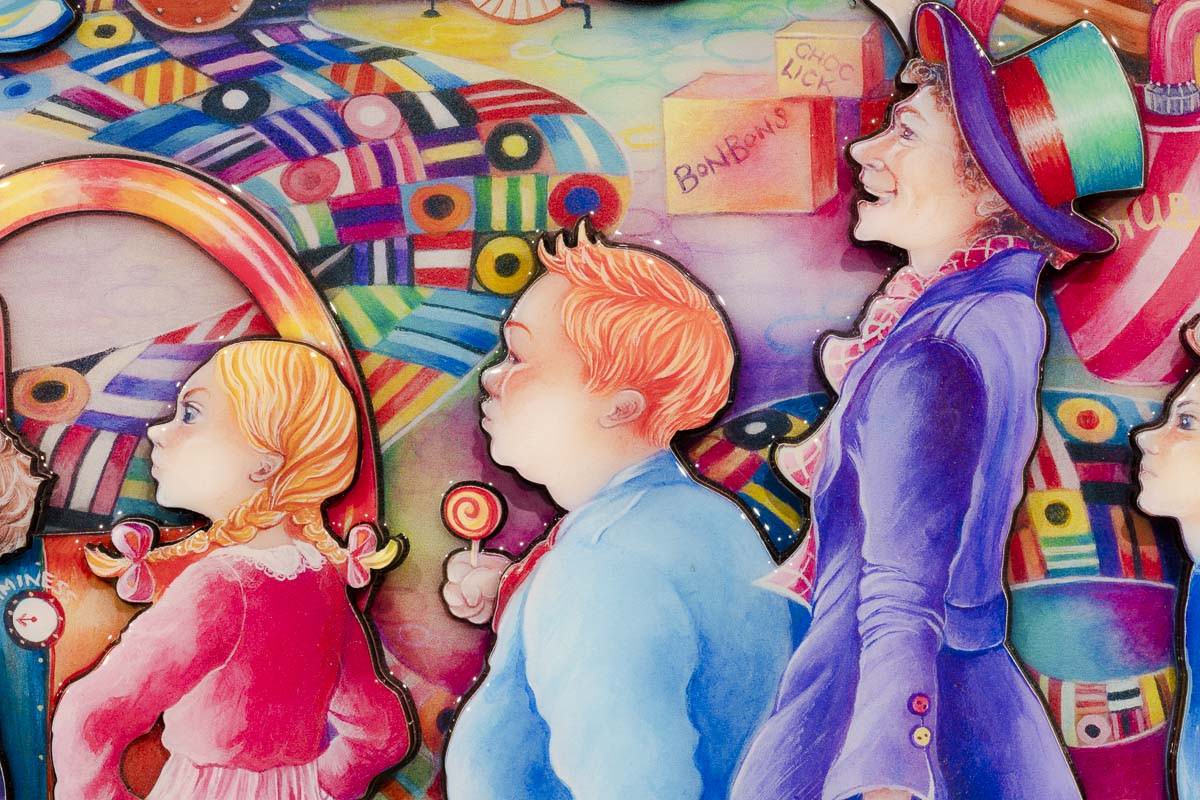 Welcome to the Chocolate Factory...
Jam-packed from edge to edge, no part of the Sweet Factory has been left without detail and attention. Technicolour tubes sprawl across the image, transporting the candy (and the eye) from left to right – jellybeans, gobstoppers, liquorice allsorts, humbugs, strawberry laces all whizz and pop, whilst oozing across the scene is a river of the "Worlds Hottest Most Chocolatiest Hot Chocolate". The idea of long forgotten dreams, Sweets and Treats prompts memories of a well spent youth, spending hours picking penny sweets from jars, relishing every single colourful choice. Ripping the purple paper from a chocolate bar earnt with pocket money; we see the Sweet Factory through the eyes of our childhood selves, when we had time to wonder and fantasise over the little things.
I've heard tell that what you imagine sometimes comes true!"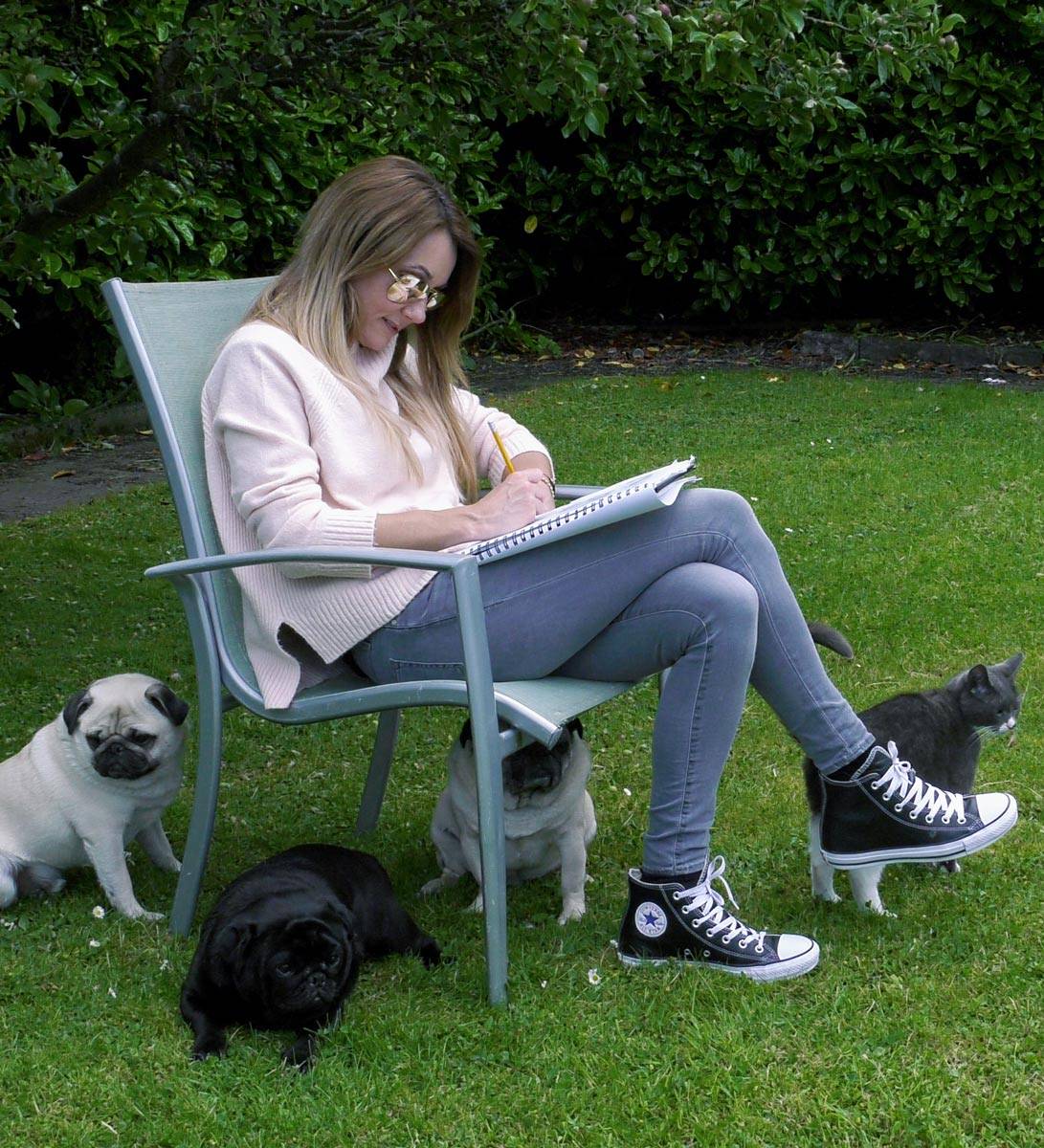 Kerry Darlington - a Gift...
That is the charm of Darlington's paintings – they bring out the storyteller in us. Her works cross generations mirroring the power of iconic fables by Roald Dahl or J.M Barrie which are as relevant today as when the ink was still freshly wet on the page. Bringing families together, Darlington's work hangs in homes from those aged from 7 months to 70 years and more.
Grandparents can enjoy the stories as told by a new narrator, where children can learn about them for the very first time. Sweets and Treats started with family after all – with the gift of a 21-year-old aspiring artist to her beloved sister.