Following hot on the tails of the incredible success of the launch of the Beautiful Species boutique editions comes the presentation of their older siblings; the immense layered original works measuring nearly 2 meters tall each have emerged from Lhouette's independent studio.
---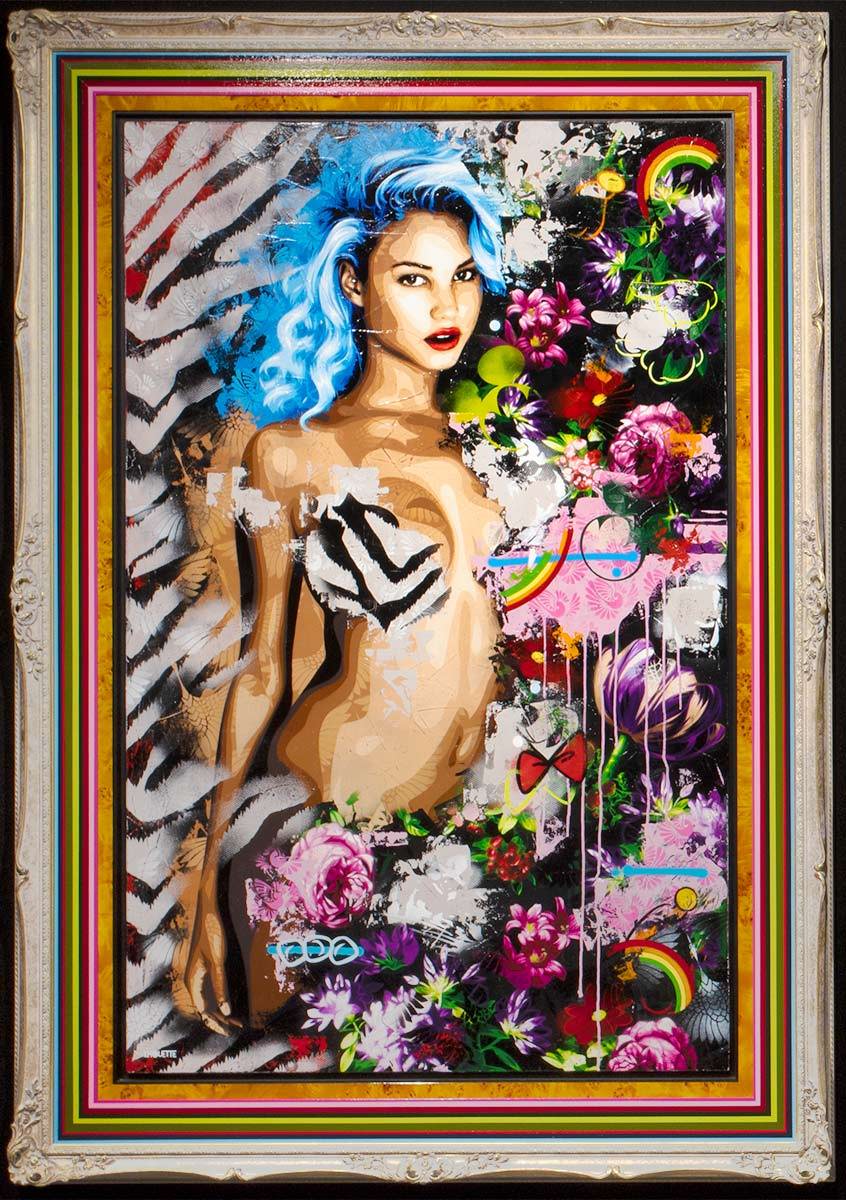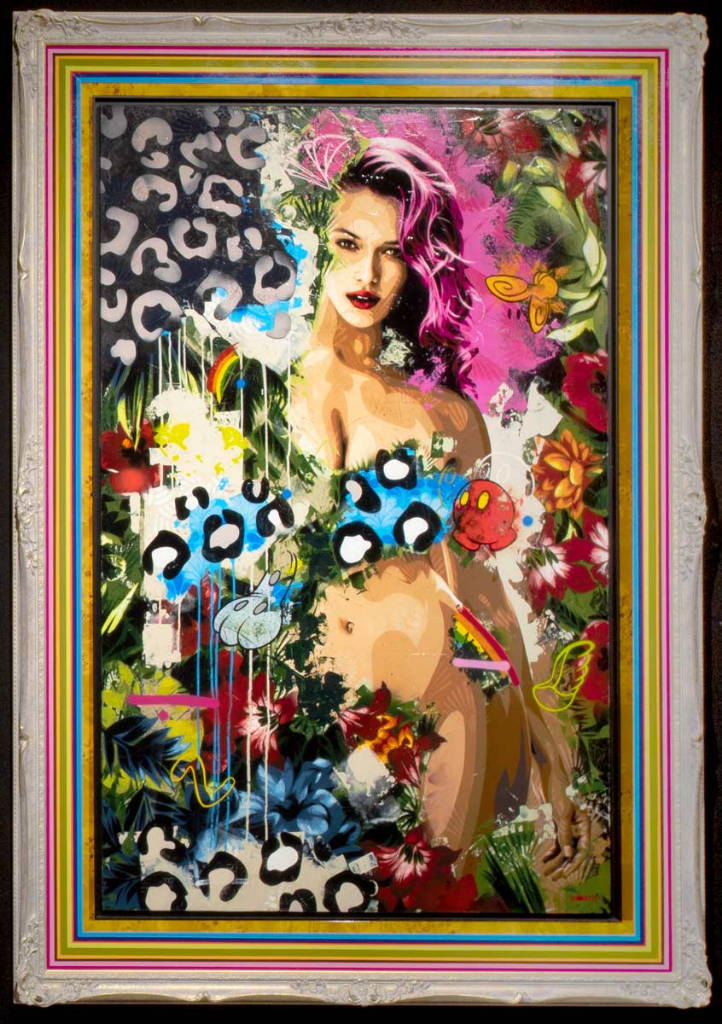 ---
Lhouette: Savage Beauty
Closely collaborating with the artist, Wyecliffe Galleries were summoned to document the elaborate original pieces and translate the incredible vision of this contemporary creator. Travelling to his country studios one dreary Wednesday morning, Wyecliffe's Ben and Lucy were greeted by the brightly lit space, filled with the aroma of hundreds of flowers. Especially sourced for the photography session the posies mirrored the intensely botanic art, extending the foliage beyond the frames and across the floor.
---
Drafted in to juxtapose beauty with wild ferocity was a large Doberman, leashed by the artist himself. Standing in front of achievements, the photographs show an artist comfortable in his own skin undaunted by the multiple lenses focused just on him.  
---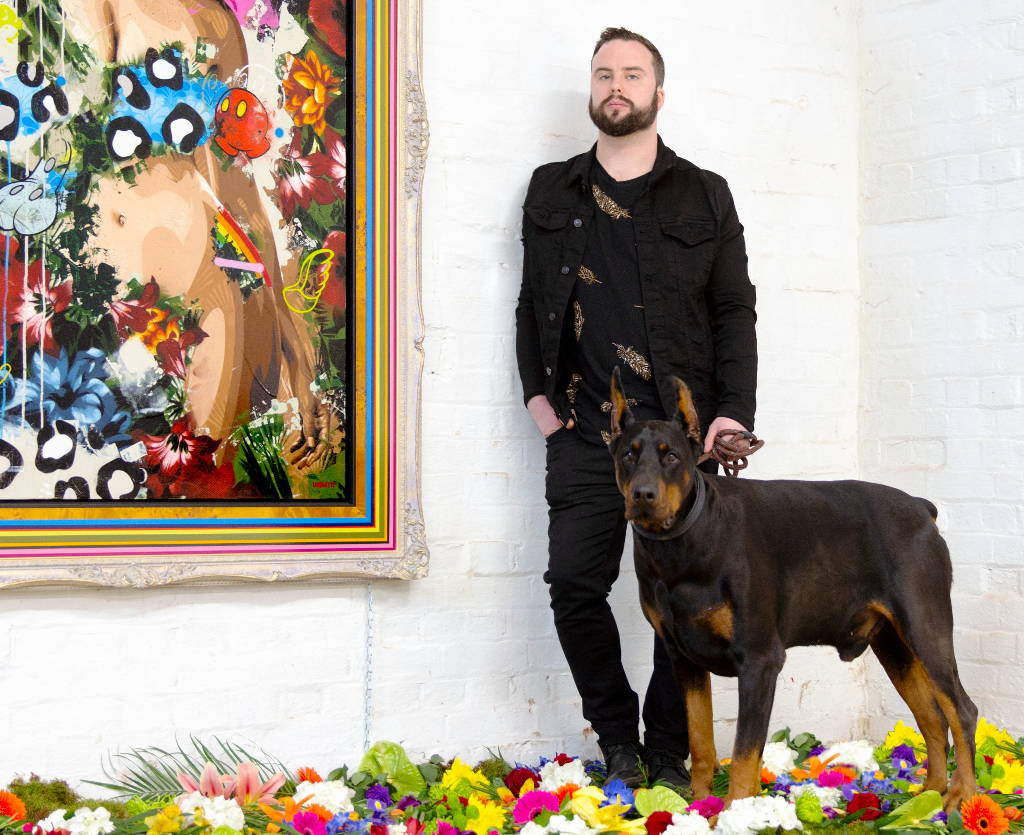 ---
Also present were an international film crew, capturing the shoot as part of an ongoing documentary focusing solely on Lhouette's astronomical rise in profile. To be aired later this year for a Chinese audience, it is testament to the growing global awareness of his Pop Maximalist brand. Representing an incredible investment, the luxuriously framed published originals seldom come to market. With collectors ranging from Antonio Banderas to Ronan Keating, and high-profile commissions from the Dorchester Group and Harrods this is an opportunity to add prized works from a rising star to your collection.
---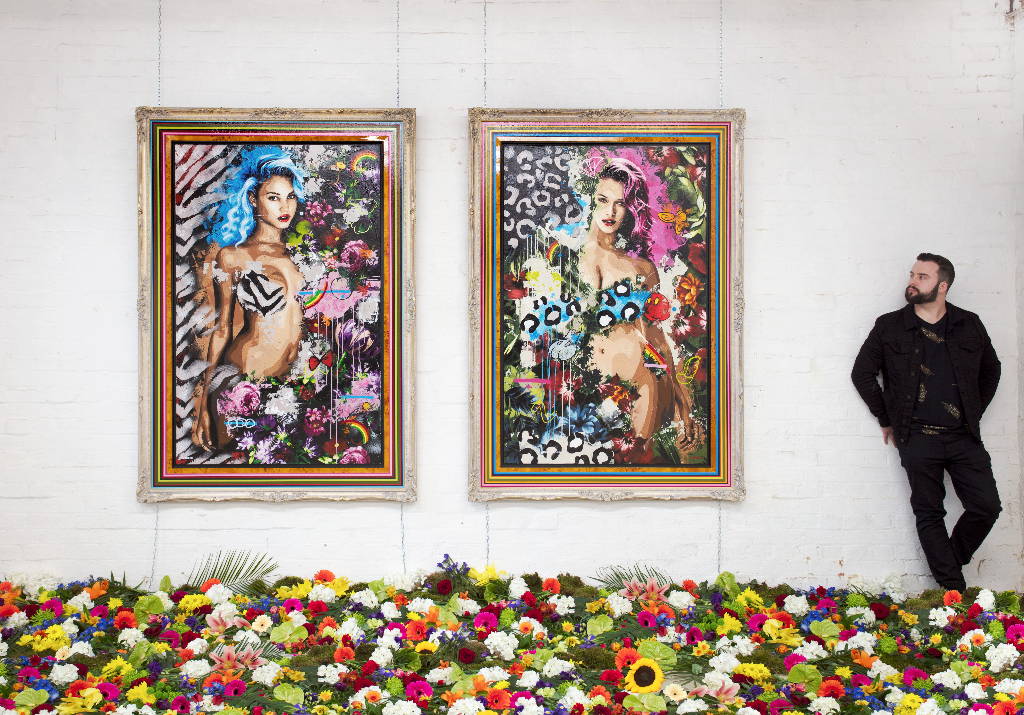 ---
---