Lhouette returned for the first time in three years to Wyecliffe Galleries for an exclusive event. Sponsored by Carbon Funding Consultants, It was a spectacular evening with our entire Weybridge showrooms dressed in Lhouette art. This event allowedLhouette collectors the opportunity to meet and chat to the renowned artist.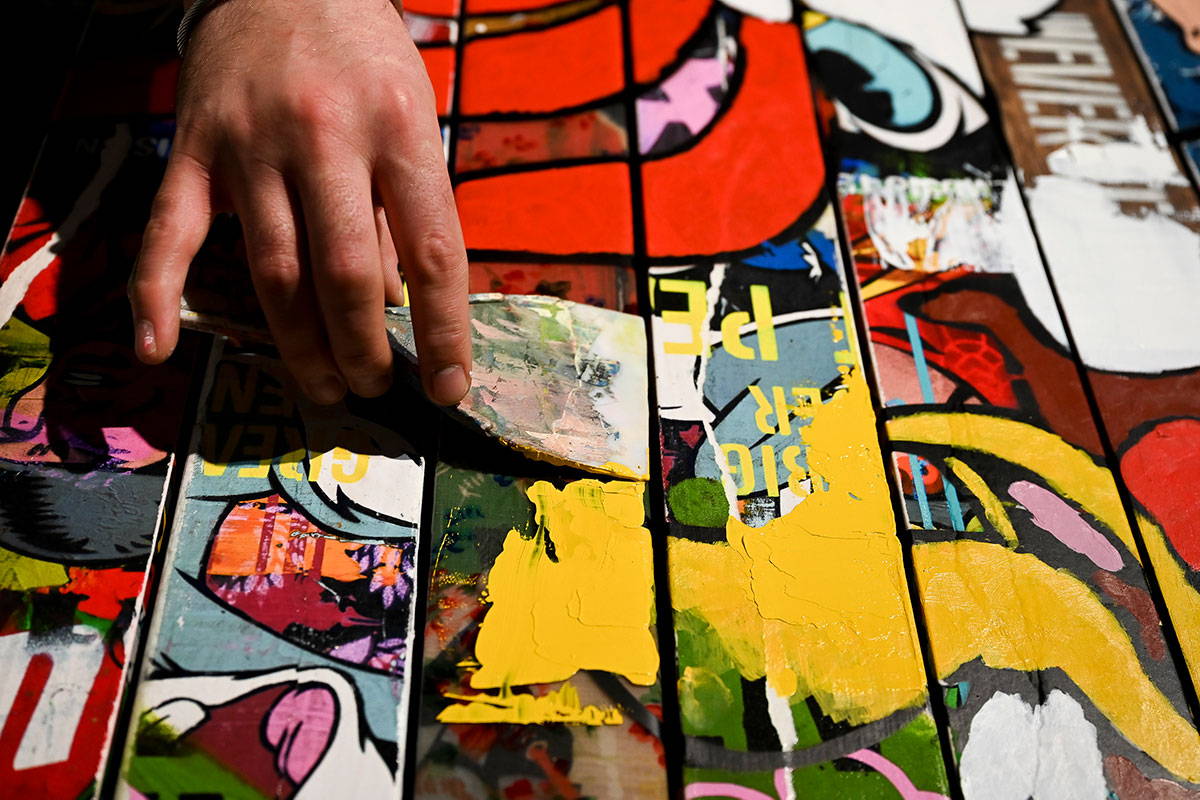 Our Weybridge showrooms were packed full of enthusiastic Lhouette collectors, creating a buzzing atmosphere.
 The evening entailed an opportunity to see all Lhouette's artwork in person. Later in the evening, Lhouette talked about his work, where he draws inspiration from and a little bit about the new editions he launched at this event.
Following this, Lhouette even gave us a live demonstration where he worked on some of his new artworks live, an incredible rare experience for everyone to witness his honed technique.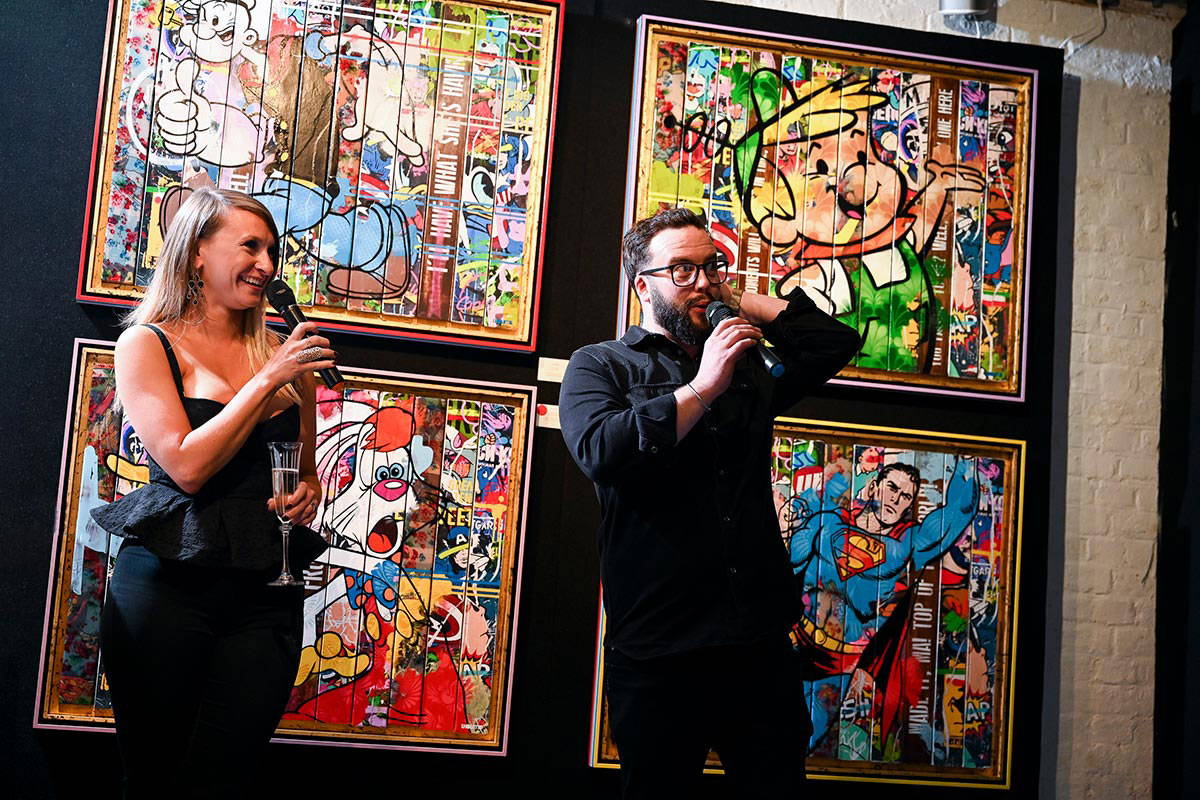 Lhouette launched some amazing new works including his new boutique edition 'Paint Strippers'.  
This edition is a 24 carat Gold leaf gilded inner tray with hand painted striped outer tray. This multi panel, mixed media edition features layered decoupaged paper, resin coated vintage fabrics, aerosol and acrylic overworking and embellishments. Each piece is unique with alternating panels, layering and character variations.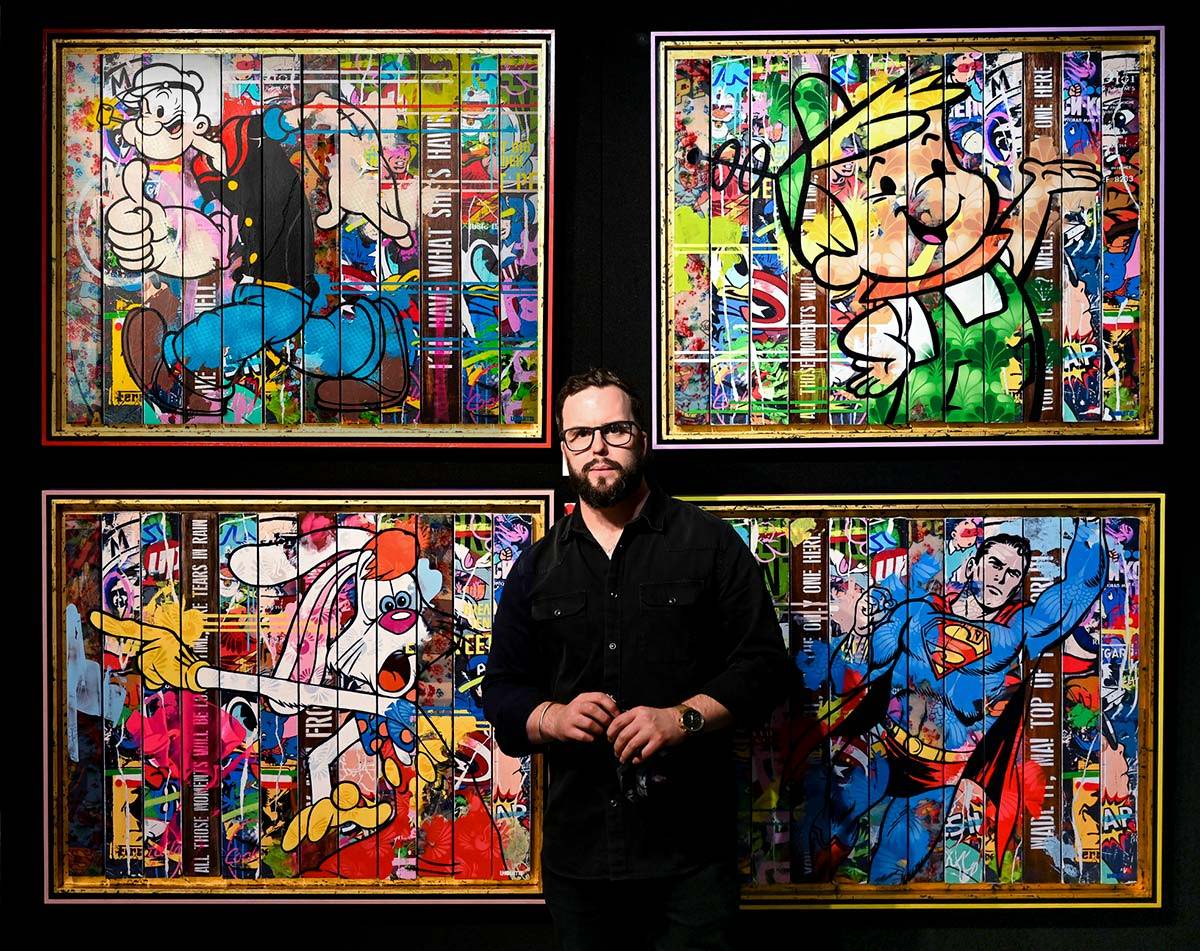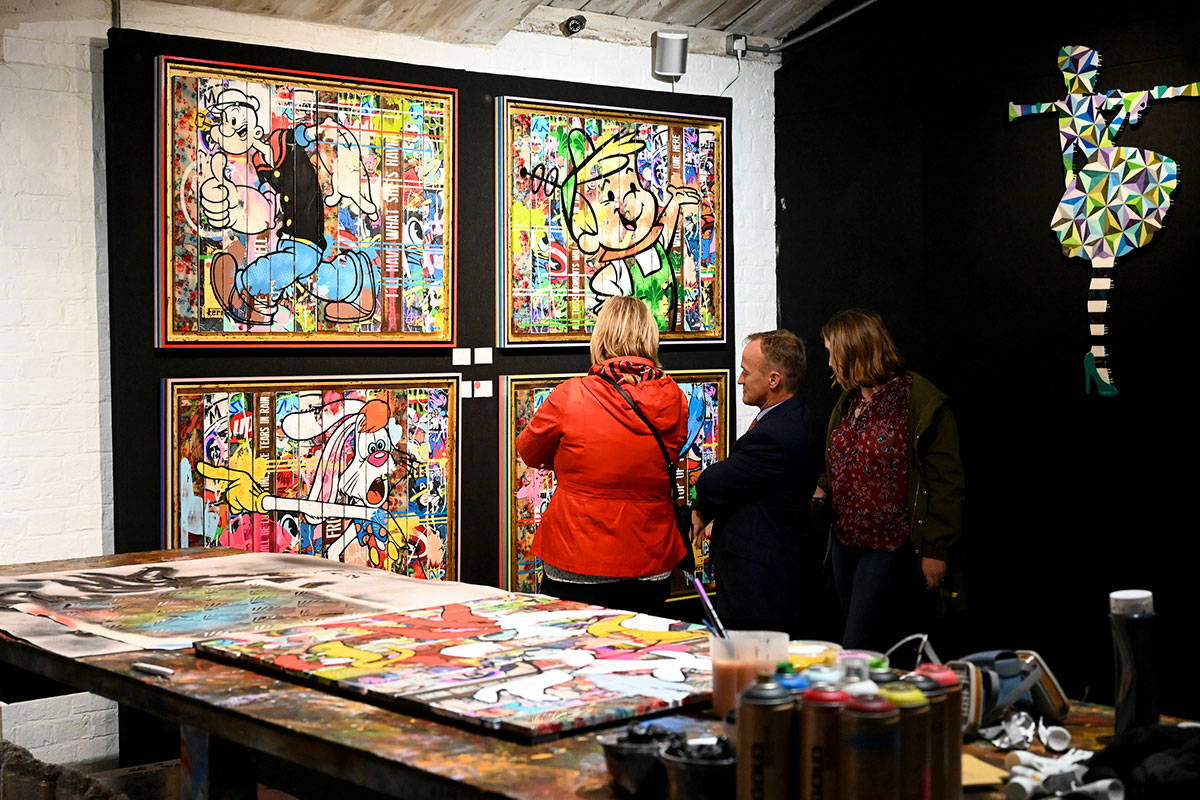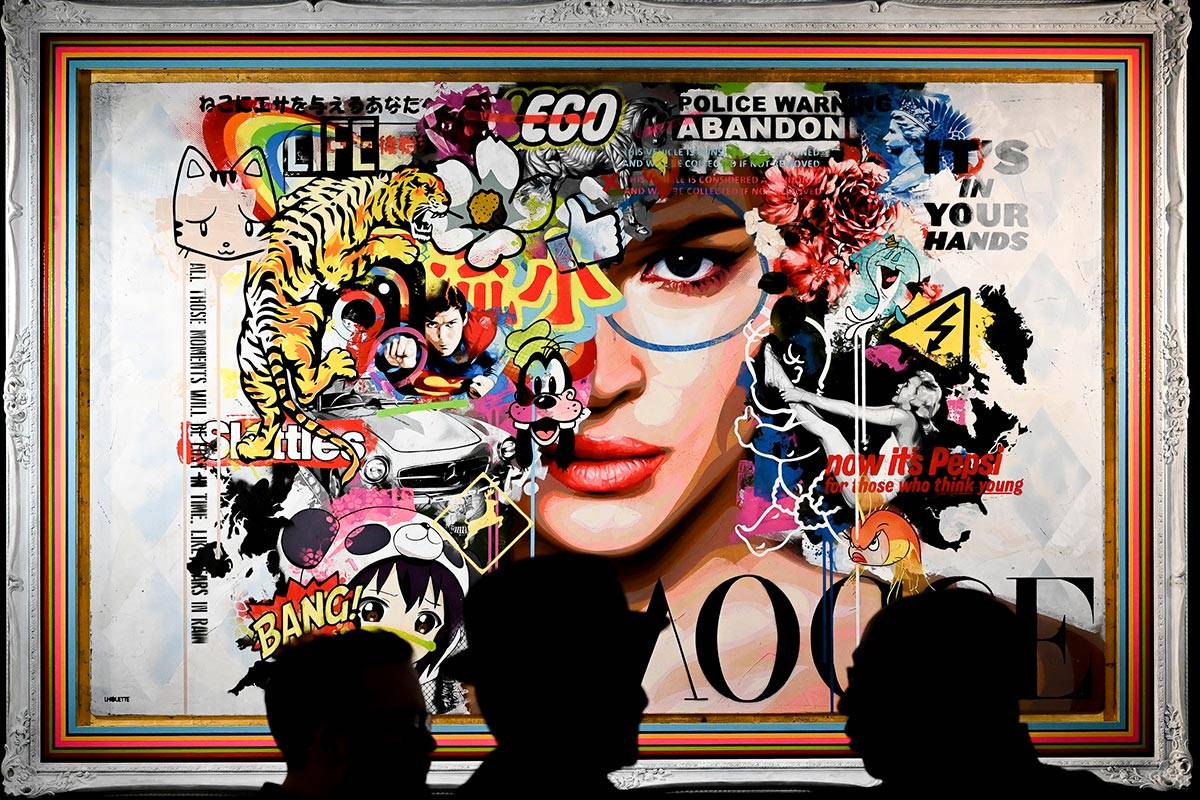 'Attachment Issues' original was unveiled at the show after much anticipation, Lhouette collectors were able to see the grand scale of this artwork in person. This editions are currently being worked on and will be officially launched within the forthcoming month, which our collectors are very excited for.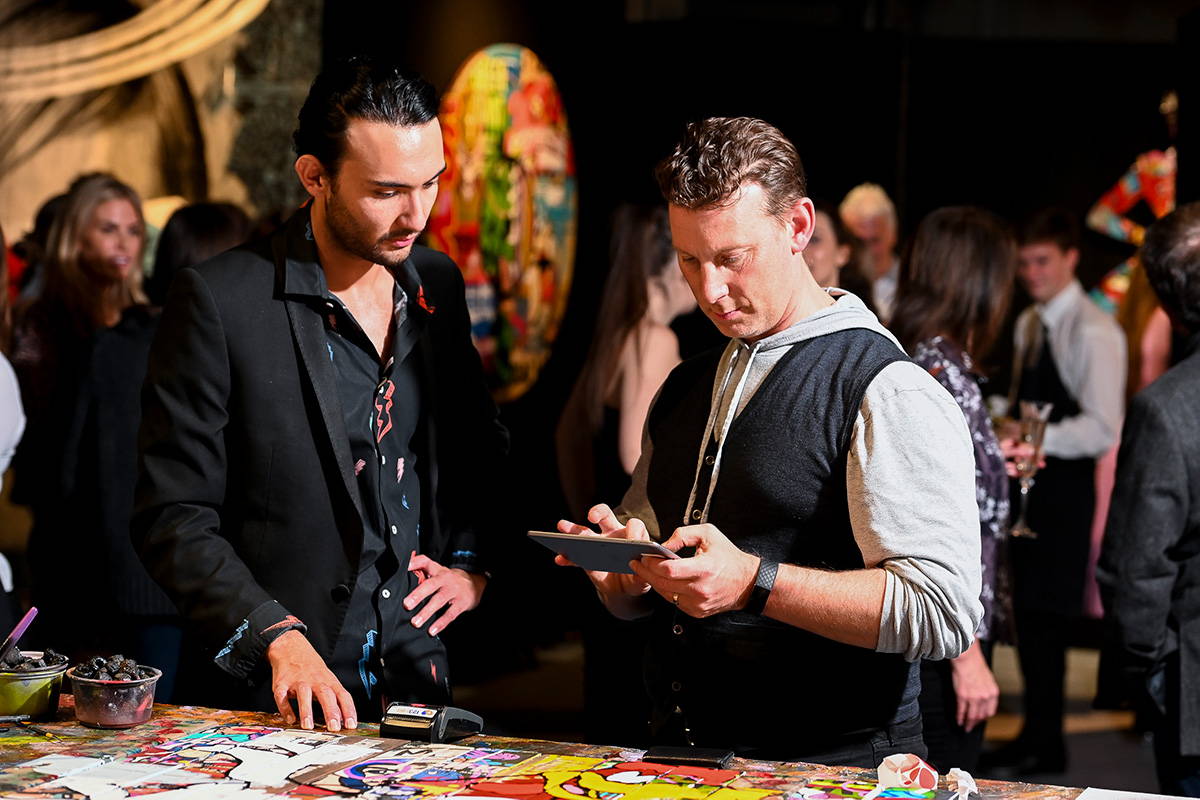 The Carbon Lhouette Event 2019 was an all but sell out event, really highlighting the momentum Lhouette collectors have and further propelling Lhouette as a king of pop and urban art, with Wyecliffe as his flagship store. The opportunity to launch Lhouette's new work simultaneously online and in person was one we worked around the clock to make happen and was a booming success. Until next time..