For the first day of Christmas we're focusing on a painting we think encapsulates all the fun of a winter holiday.... 'Lookout Cottage in Winter' by Anne Blundell.
Surprised? So were we - pleasantly so: after all, Anne Blundell is an artist famous for sunny seaside towns: nostalgic trips into bustling fishing villages and summer holiday spots. But Blundell know that quaint little harbours aren't just for summer - they're also about safe haven in winter: atmospheric wintry scenes, lighthouses in the fog and snug cottages huddled in the snow...
The UK is a world of hobbyists, shopkeepers, and ramblers. An adventurer herself, Anne Blundell sails the UK's rivers, canals and estuaries with her husband, taking her inspiration from Britain's gorgeous little villages; the bustle and flow of everyday life - folks about their business, be it work or play.
This intricate work is the definitive showcase of Blundell's technique - teaming with life and detail; her trademark distant perspective revealing an abundance of nooks and crannies, secret paths and intricate architecture all alive with activity and movement. The viewer can stare at a Blundell painting for hours and still spot a new humorous detail.... We've zoomed in on a couple here in this article but everyone will have their own favourite vignette - my personal pick is the policeman and parish priest rescuing a cat off the roof of the local church. See if you can spot it!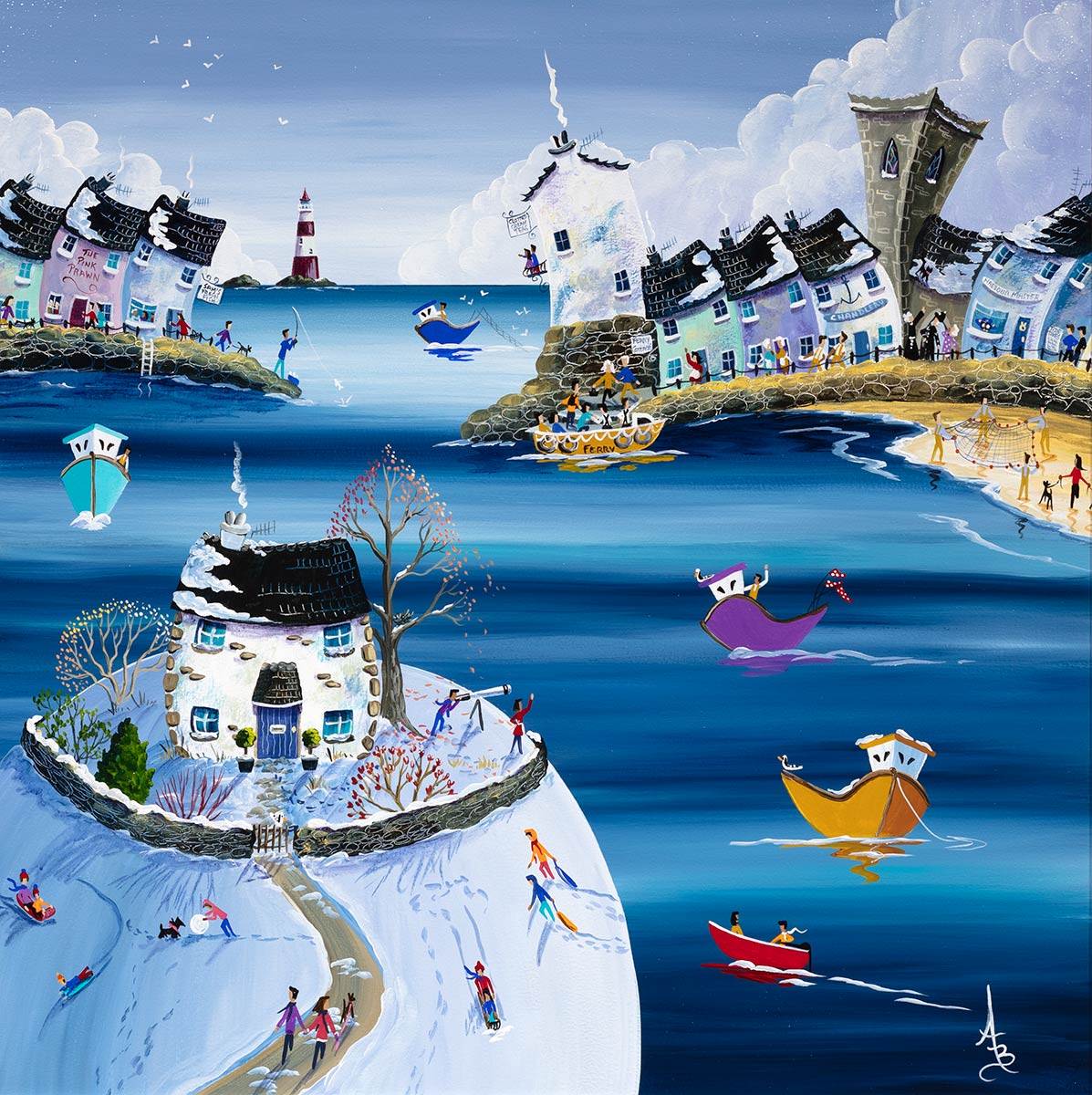 A Quintessentially British Christmas

Snowballs, sledding, boating, cosy holiday cottages and walking the dogs along a windswept beach. These are just a few of the memories that make Christmas such an emotionally resonant time. For this reason, we believe Anne Blundell's painting is a perfect evocation of a very British festive season.
From Anne and all of us here at Wyecliffe; we hope you have just as much fun this Christmas as the citizens of 'Lookout Cottage in Winter'. What will YOU be doing over the holidays?
MERRY CHRISTMAS!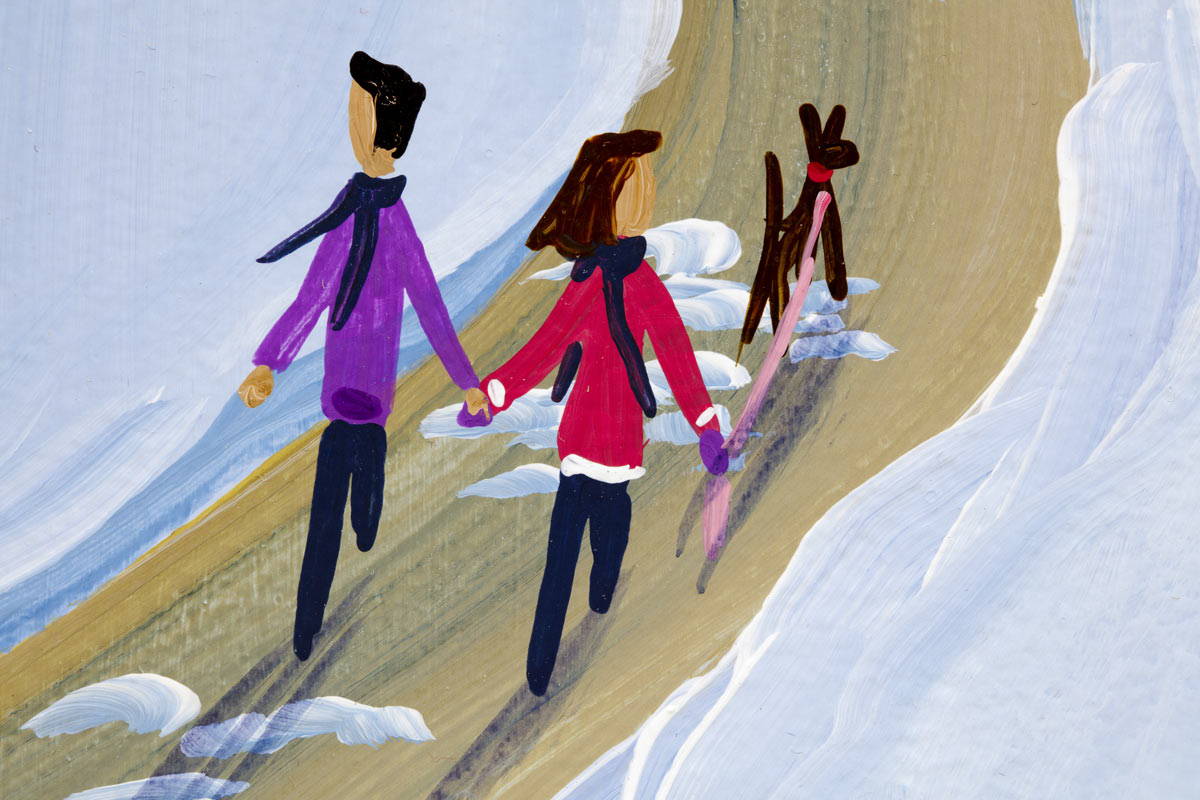 Merry Christmas from Wyecliffe!