JOURNEY THROUGH THE STARS

In this new collection Becky has created a range of dazzling layered compositions, incorporating her signature cosmic inspired trees and astronaut spacescapes. These works show how Smith's incredible imagination is constantly elevating her work through new techniques and materials.
---
We are excited to announce the next instalment of Becky Smith's ever-expanding work, the 'New Perspectives Collection'. This boutique collection of six pieces showcases Becky's ability to play with light and perspectives, utilising reflective, translucent and opaque materials to craft truly unique works that still resonate so powerfully with her galactic aesthetic. Each of these fantastic works have Smith's classic UV reactive paint, so even in the dark, the mysteries of the cosmos come to light.The fantastic direction Becky has taken with her artistic vision opens up an incredible route for future collections and we are eagerly awaiting what will come next.
Immerse yourself in holographic illusion in Becky Smith's intriguing new collection 'New Perspectives'. A collision of art and science, this progressive young artist presents unique visions of the universe; with each original work composed of 2 or 3 sleek acrylic sheets, these innovative new wall-hung artworks offer a truly three-dimensional experience.
All original works within the 'New Perspectives Collection' are now available to purchase online, or via call on 01932 847939.
---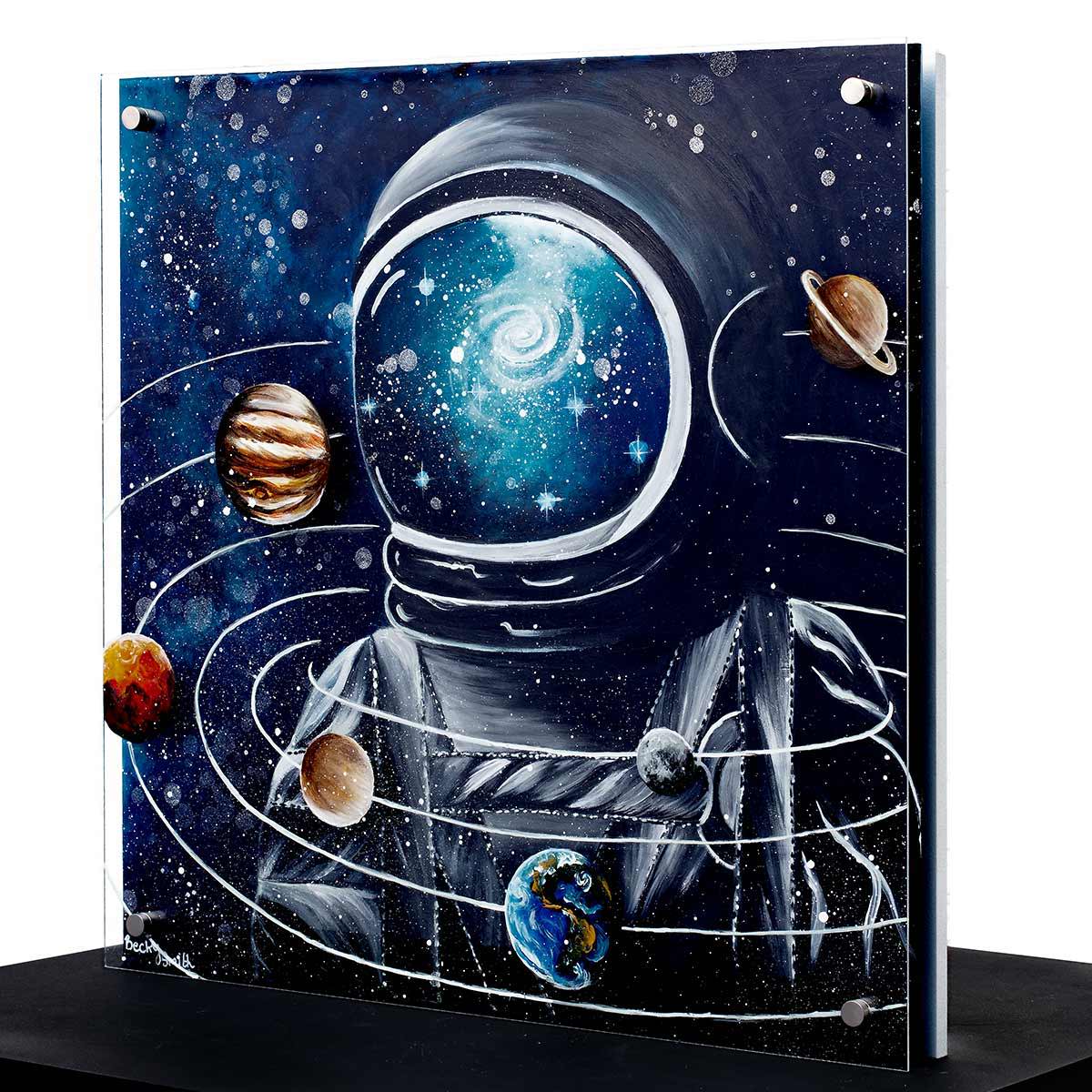 • Medium: Original acrylics and mixed media hand painted onto two multiple layers of Perspex creating a 3D holographic effect, finished with specialized UV glow in the dark paint
• Image Size: 50 x 50 / 19.68" x 19.68"
• No need to frame, this piece is assembled using specialised bolts and fitted with wall brackets on the reverse of the piece
• Medium: Original acrylics and mixed media hand painted onto two multiple layers of Perspex creating a 3D holographic effect, finished with specialized UV glow in the dark paint
• Image Size: 50 x 50 / 19.68" x 19.68"
• No need to frame, this piece is assembled using specialised bolts and fitted with wall brackets on the reverse of the piece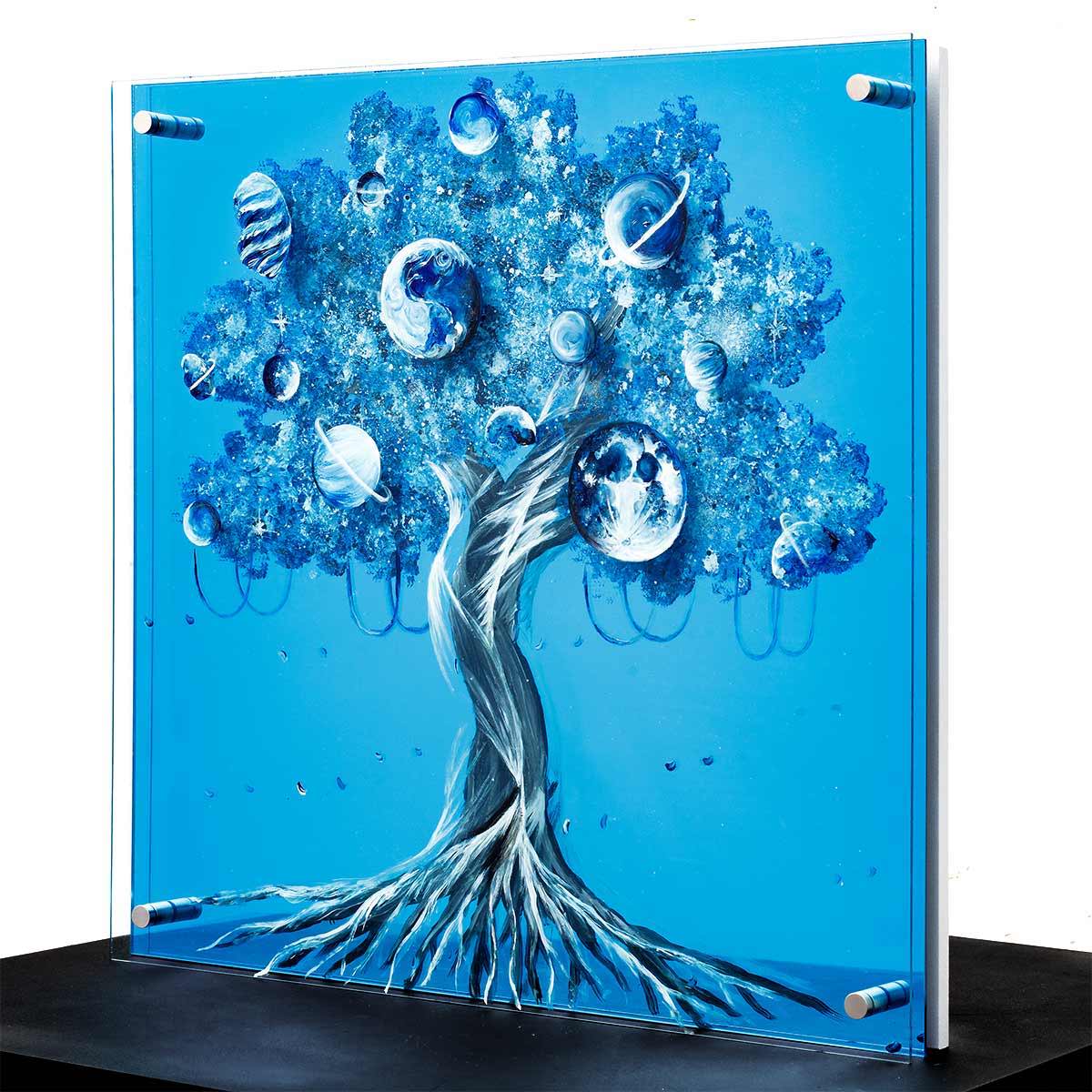 • Medium: Original acrylics and mixed media hand painted onto two multiple layers of Perspex creating a 3D holographic effect, finished with specialized UV glow in the dark paint
• Image Size: 50 x 50 / 19.68" x 19.68"
• No need to frame, this piece is assembled using specialised bolts and fitted with wall brackets on the reverse of the piece
• Medium: Original acrylics and mixed media hand painted onto two multiple layers of Perspex creating a 3D holographic effect, finished with specialized UV glow in the dark paint
• Image Size: 50 x 50 / 19.68" x 19.68"
• No need to frame, this piece is assembled using specialised bolts and fitted with wall brackets on the reverse of the piece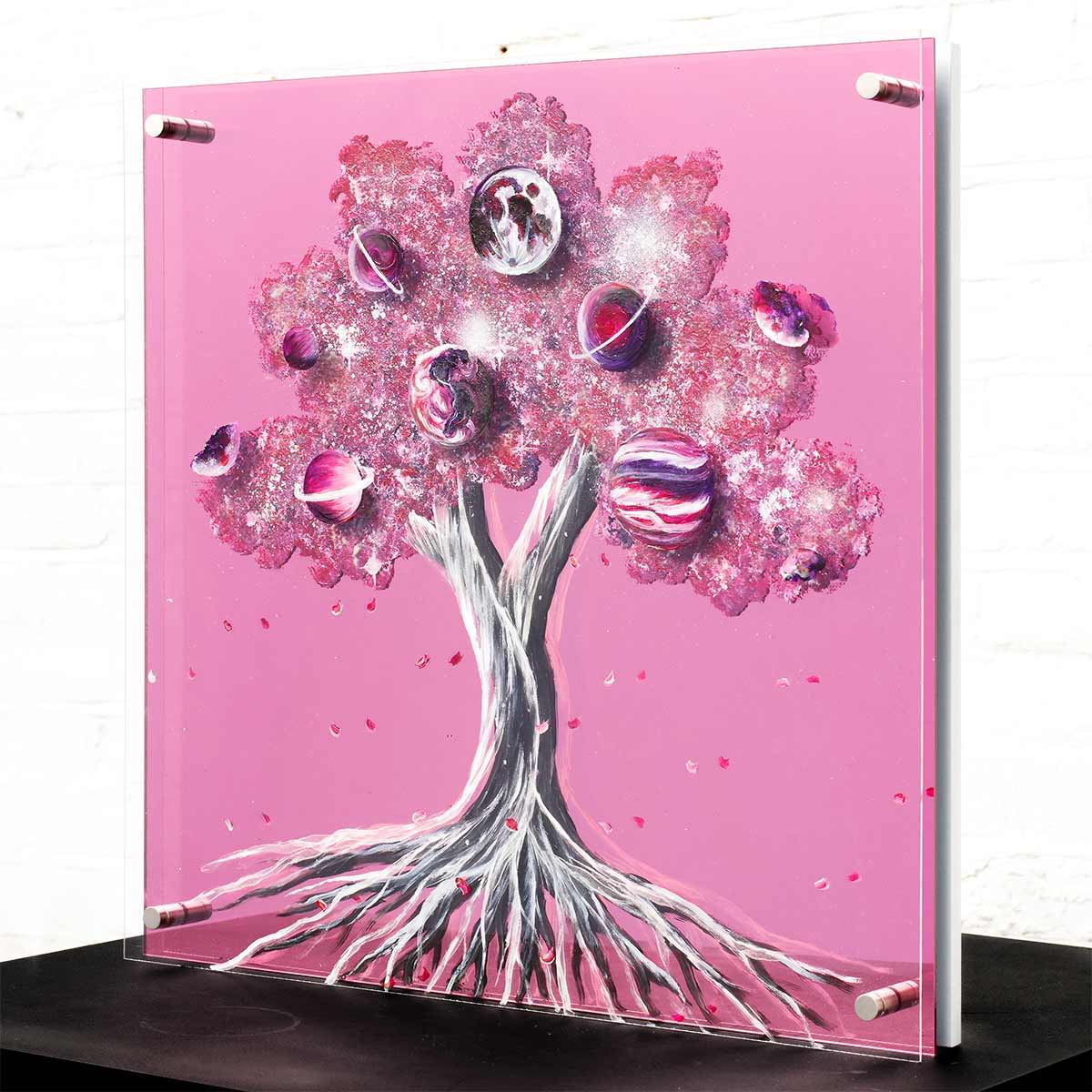 • Medium: Original acrylics and mixed media hand painted onto two multiple layers of Perspex creating a 3D holographic effect, finished with specialized UV glow in the dark paint
• Image Size: 50 x 50 / 19.68" x 19.68"
• No need to frame, this piece is assembled using specialised bolts and fitted with wall brackets on the reverse of the piece
• Medium: Original acrylics and mixed media hand painted onto two multiple layers of Perspex creating a 3D holographic effect, finished with specialized UV glow in the dark paint
• Image Size: 50 x 50 / 19.68" x 19.68"
• No need to frame, this piece is assembled using specialised bolts and fitted with wall brackets on the reverse of the piece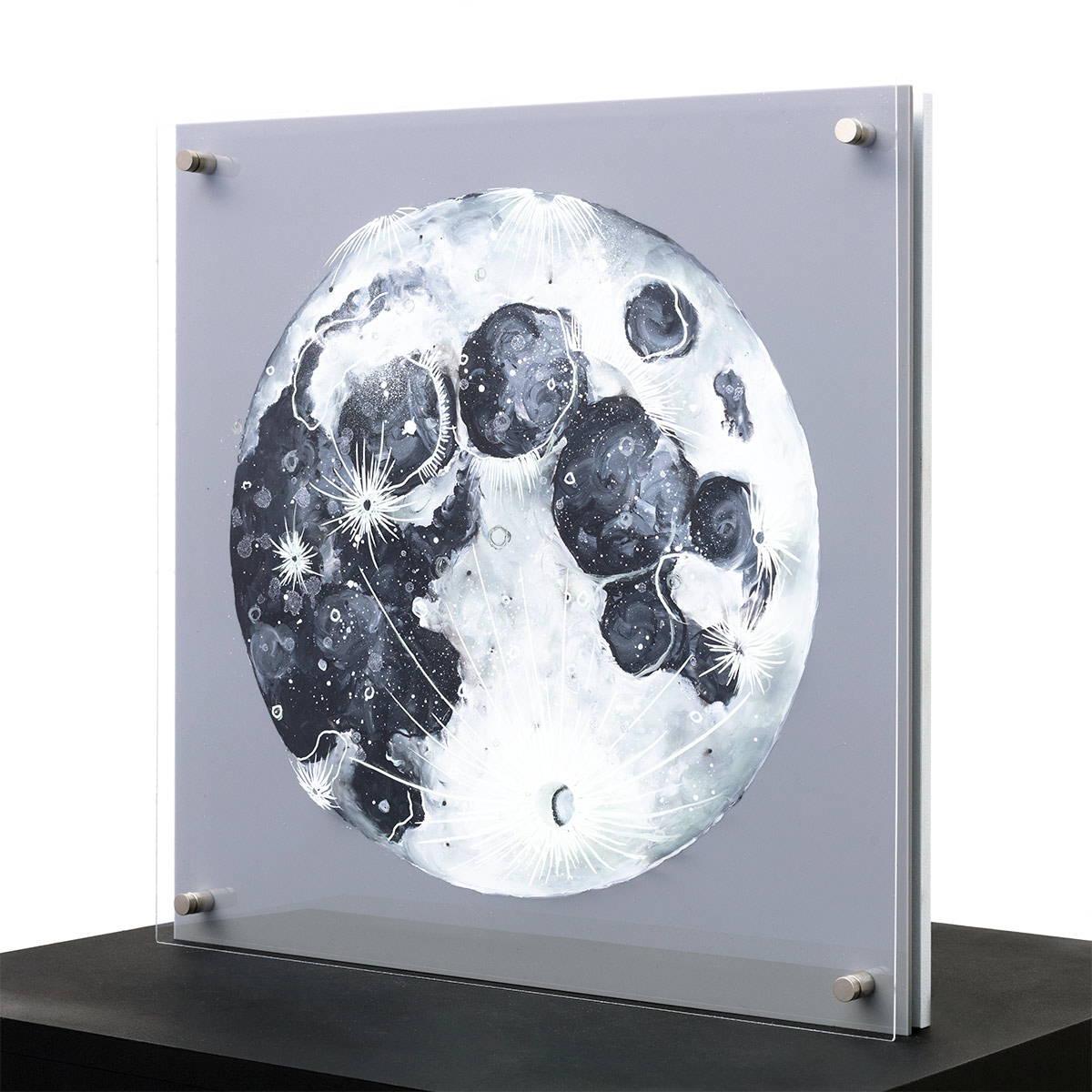 • Medium: Original acrylics and mixed media hand painted onto two multiple layers of Perspex creating a 3D holographic effect, finished with specialized UV glow in the dark paint
• Image Size: 50 x 50 / 19.68" x 19.68"
• No need to frame, this piece is assembled using specialised bolts and fitted with wall brackets on the reverse of the piece
• Medium: Original acrylics and mixed media hand painted onto two multiple layers of Perspex creating a 3D holographic effect, finished with specialized UV glow in the dark paint
• Image Size: 50 x 50 / 19.68" x 19.68"
• No need to frame, this piece is assembled using specialised bolts and fitted with wall brackets on the reverse of the piece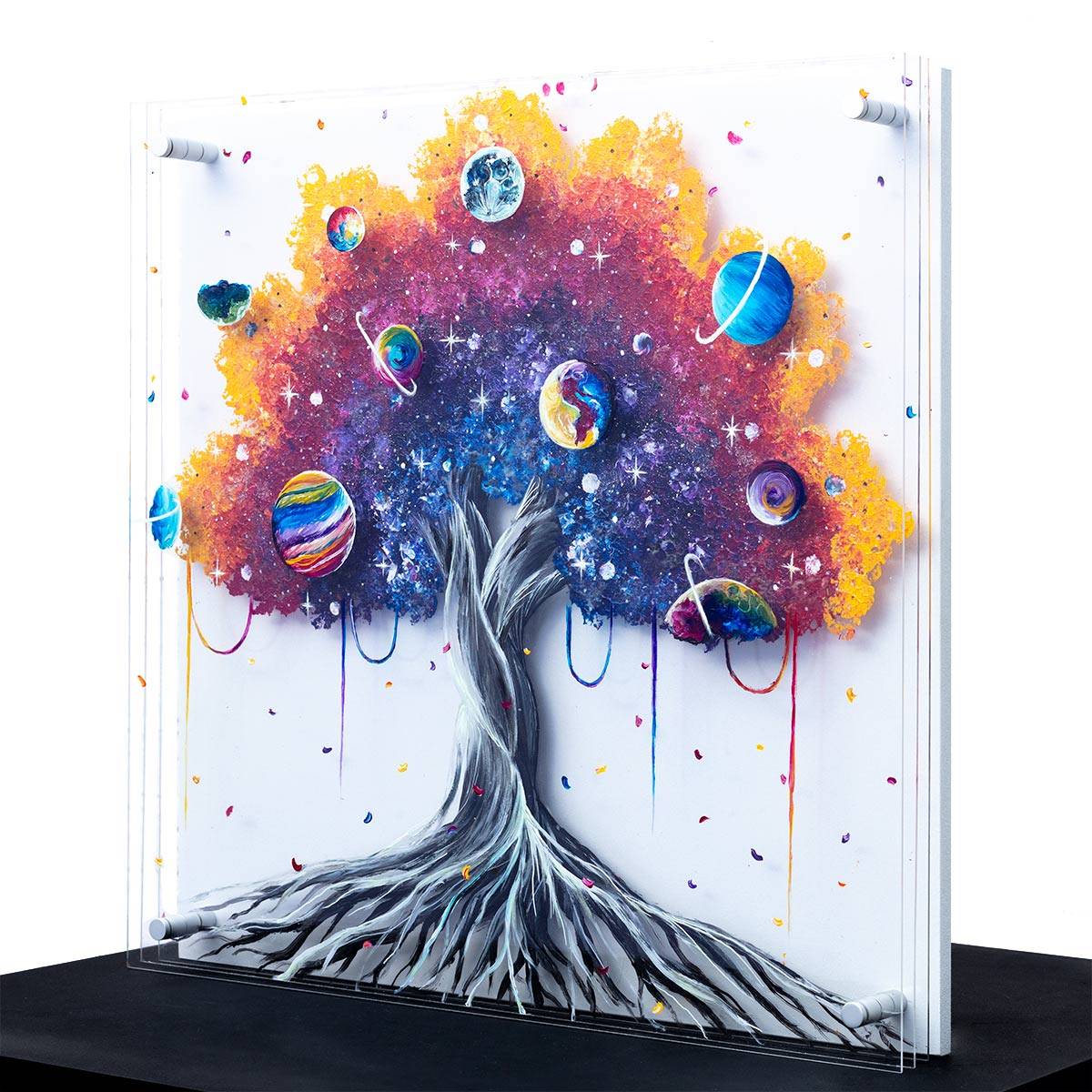 • Medium: Original acrylics and mixed media hand painted onto two multiple layers of Perspex creating a 3D holographic effect, finished with specialized UV glow in the dark paint
• Image Size: 50 x 50 / 19.68" x 19.68"
• No need to frame, this piece is assembled using specialised bolts and fitted with wall brackets on the reverse of the piece
• Medium: Original acrylics and mixed media hand painted onto two multiple layers of Perspex creating a 3D holographic effect, finished with specialized UV glow in the dark paint
• Image Size: 50 x 50 / 19.68" x 19.68"
• No need to frame, this piece is assembled using specialised bolts and fitted with wall brackets on the reverse of the piece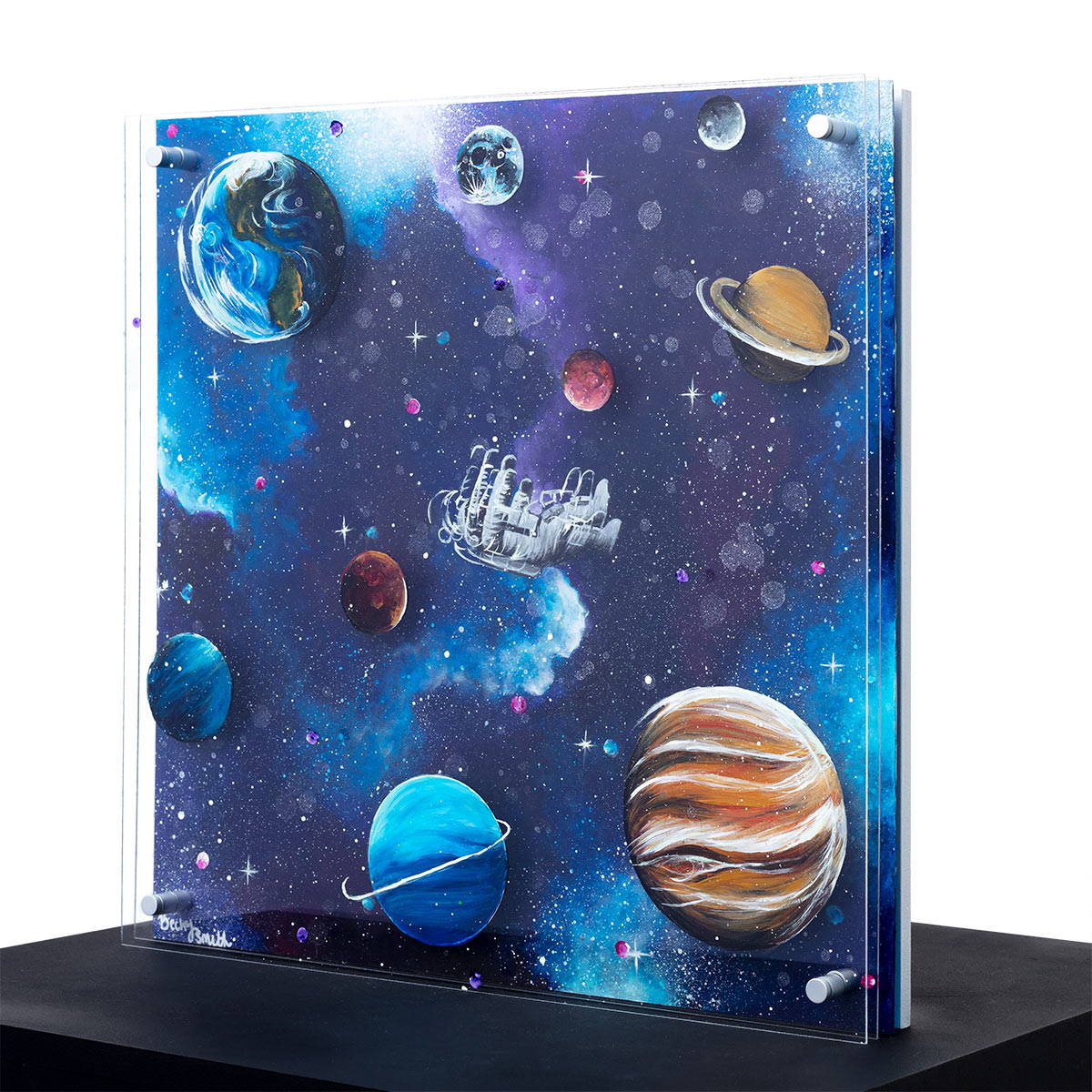 • Medium: Original acrylics and mixed media hand painted onto two multiple layers of Perspex creating a 3D holographic effect, finished with specialized UV glow in the dark paint
• Image Size: 50 x 50 / 19.68" x 19.68"
• No need to frame, this piece is assembled using specialised bolts and fitted with wall brackets on the reverse of the piece
• Medium: Original acrylics and mixed media hand painted onto two multiple layers of Perspex creating a 3D holographic effect, finished with specialized UV glow in the dark paint
• Image Size: 50 x 50 / 19.68" x 19.68"
• No need to frame, this piece is assembled using specialised bolts and fitted with wall brackets on the reverse of the piece
---