Rozanne Bell's New Inspiration

Delve behind the scenes and visit Rozanne Bells' spectacular Dorset-based studio as she provides collectors with an exclusive insight into a duo of original paintings which take inspiration from unexpected places, plus we reveal her first ever shaped artworks as the artist paints live in an exclusive video.
---
Landscapes with Atmosphere
---
Known for her incredible visions of the British countryside and wildlife, Rozanne Bell has established her presence as one of the UK's most celebrated artists with over two decades of creative output. Always seeking to evolve her style and push the boundaries of her technique, the artist has been seeking inspiration in new locations. Referencing the sometimes 'spooky' cinematic experience created by Tim Burton, 'Following the Moon' and 'Into the Woods' are two original paintings for sale that the artist has been developing over many months.
Speaking in this exclusive film, Rozanne Bell describes her admiration for trees and how she believes they have the power to characterise old souls. Narrating how the piece was created through the intense layering of mixed media materials such as rich pigment, textures, guilts and inks, she has incorporated her vast experience to produce two standout paintings. Describing her work as created in the 'naïve' genre, the artist highlights that she loves to play with scale; with people sometimes taller than buildings. These techniques and unique aspects create a thrilling mood and a compelling new tone for her style.
---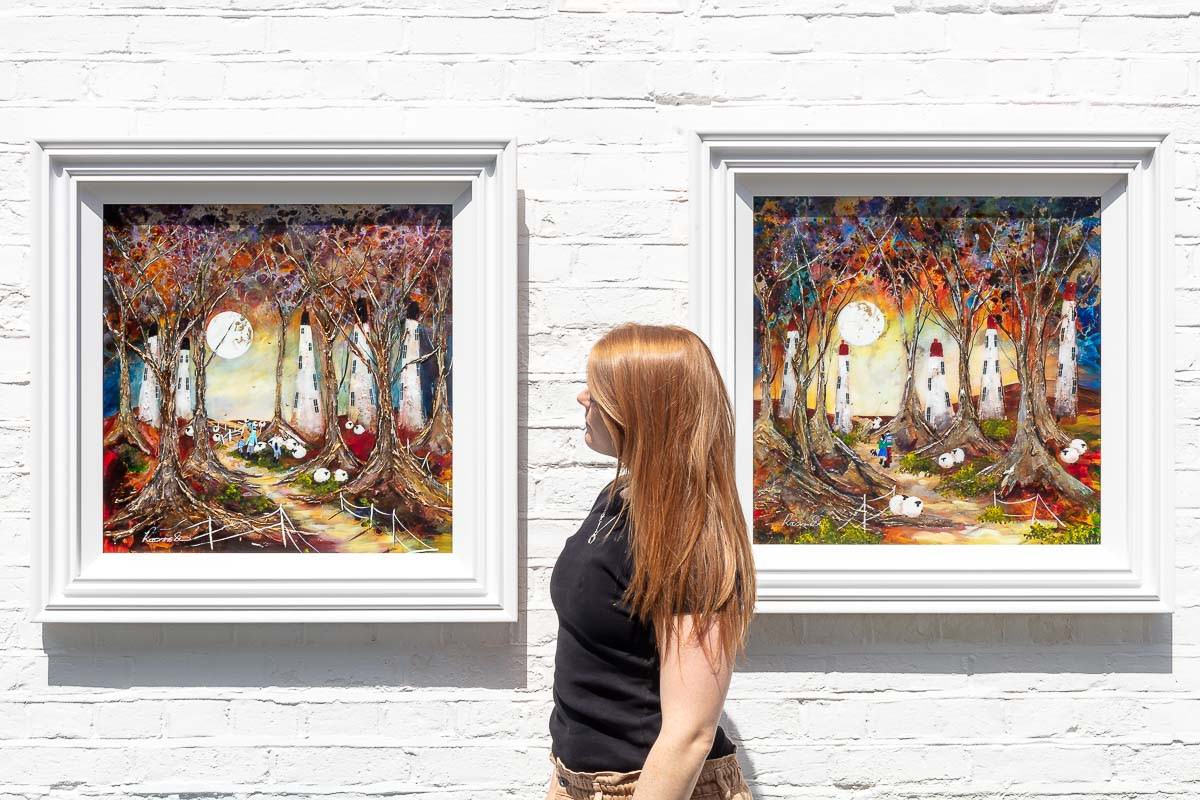 ---
---
---
For the first time ever, Rozanne Bell introduces shaped boards to her outstanding portfolio of art. Working in circle format, the artist transforms her spectacular Coastal Floral style anew. Adoring the freedom that a borderless board offers, Rozanne gives us an insight into her technique in this exclusive behind-the-scenes video.
---
Sign Up for Exclusive Content
---