We have some incredible superhero and manga-influenced art in the gallery this week: perfect for Christmas presents or as extra special collectors items for fans!
Alex Ross is one of the most sought-after superhero artists in the world: I love how he rejects hyper-stylised depictions in favour of very flesh-and-blood heroes in realistic costumes (you can even see the seams and folds in the spandex!). It's fitting that he was chosen to create this artwork for the celebratory 'Superman Forever' comic; returning the character to his roots.
As a great contrast, Nigel Humphries bases his superhero homages on the Pop-Vinyl figures on kid's shelves: complete with pinned-up backdrops - just like I did (and sometimes still do!). This work is my favourite, pitting the classic 1960s Batgirl against Catwoman (could be the Julie Newmar version, maybe Lee Meriwether; but I reckon it has to be Eartha Kitt, the one and only)!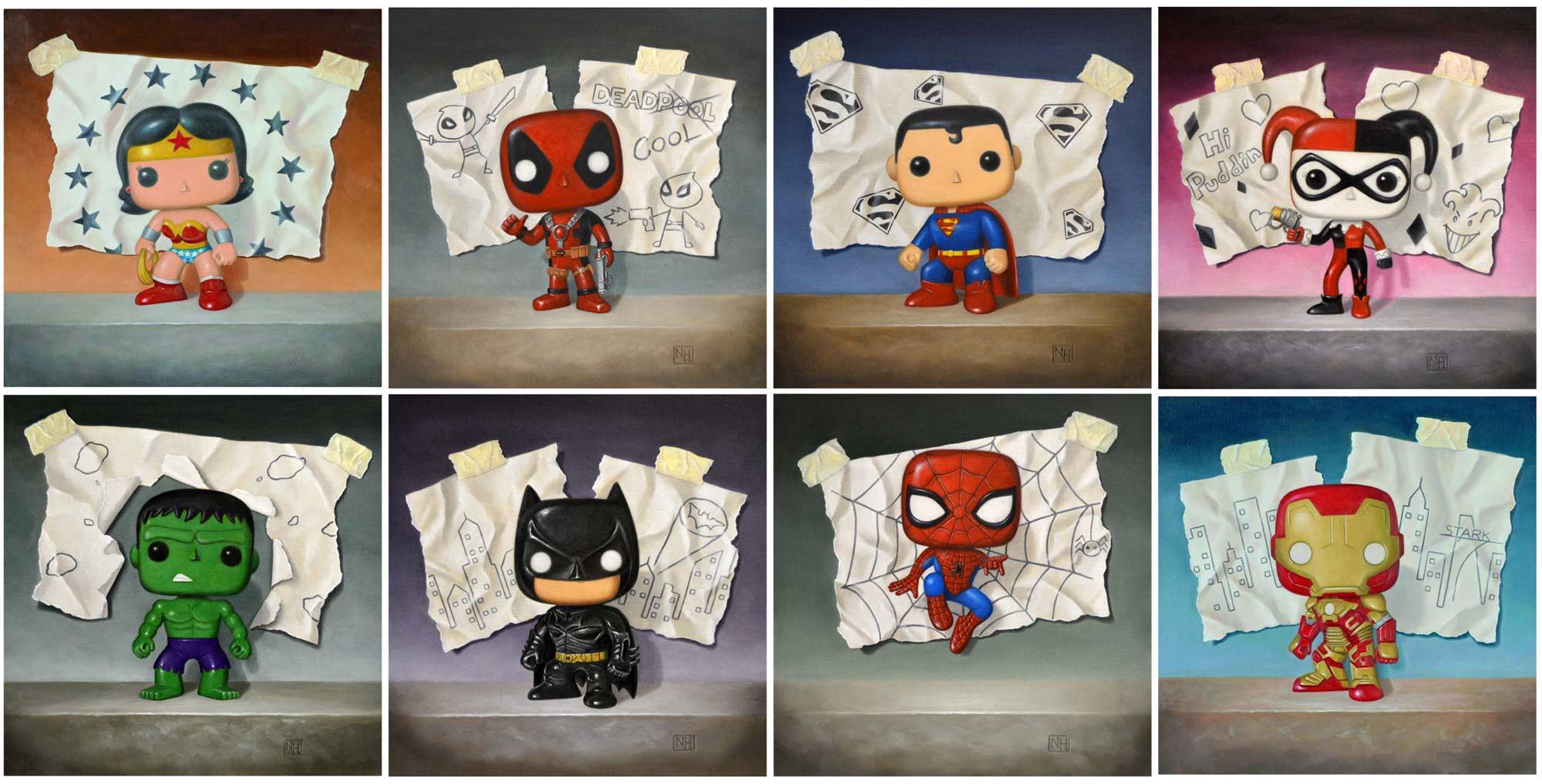 Any well-designed superhero has 'The Playground Factor' - looks and mannerisms that kids can copy. No artist understands this better than Craig Davison and his nostalgic homages to childhood super-battles!  
For a more adult take on the genre; Stuart McAlpine Miller is a fantastic artist. He juxtaposes classic 'Silver Age' superhero comics with very contemporary female figurative studies drawn from the fetish/burlesque and goth subcultures.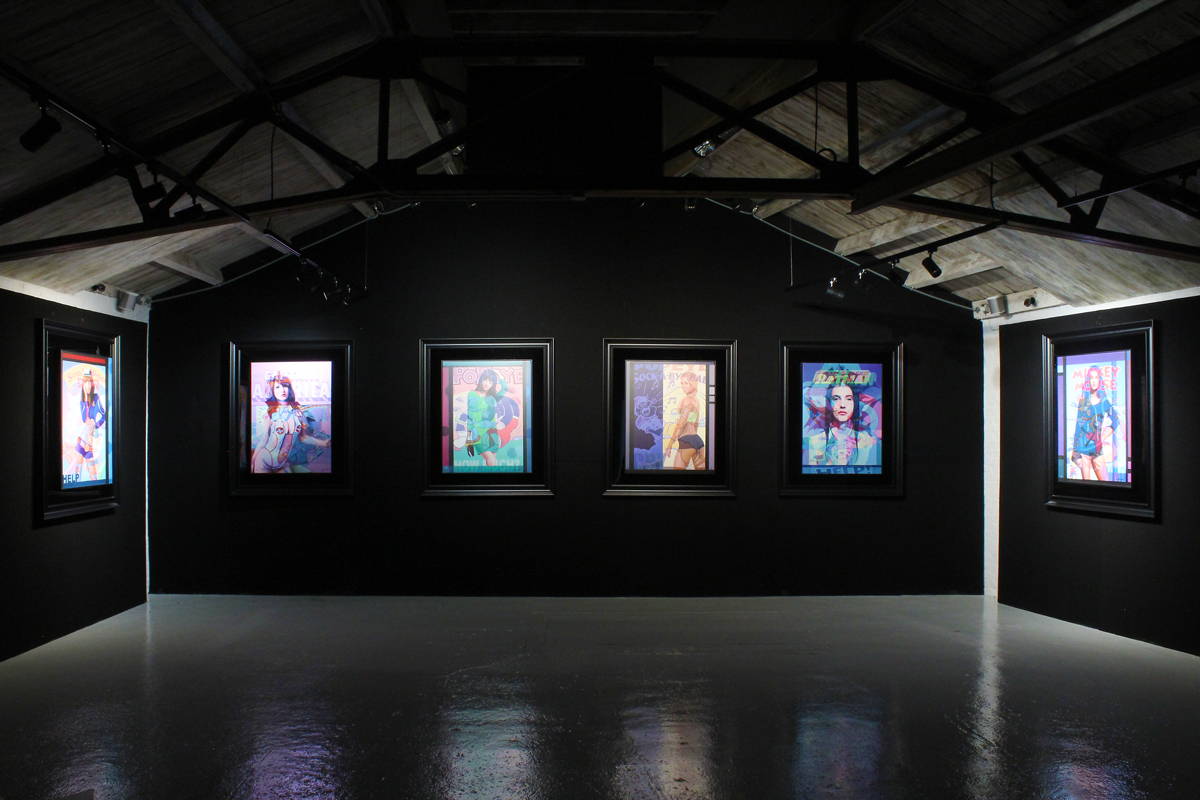 My favourite original by Lhouette has to be this fantastic tribute to Adam West's classic 60s Batman. As expected from a series that counts Liberace, Cesar Romero and George Sanders amongst the guest cast, this work is both fabulously camp and achingly cool: painted on acrylic & aerosol stencil work on an upcycled forklift pallet!
Let's face it: the superhero genre begin and ends with the legendary Stan Lee who has hand-signed his personal selection of legendary Marvel cover art on large scale canvas or framed art-paper. My personal choice is Iron Man, in honour of my mother - Robert Downey Jr's number-one fan (she's seen all the Tony Stark and Avengers films more times than me)!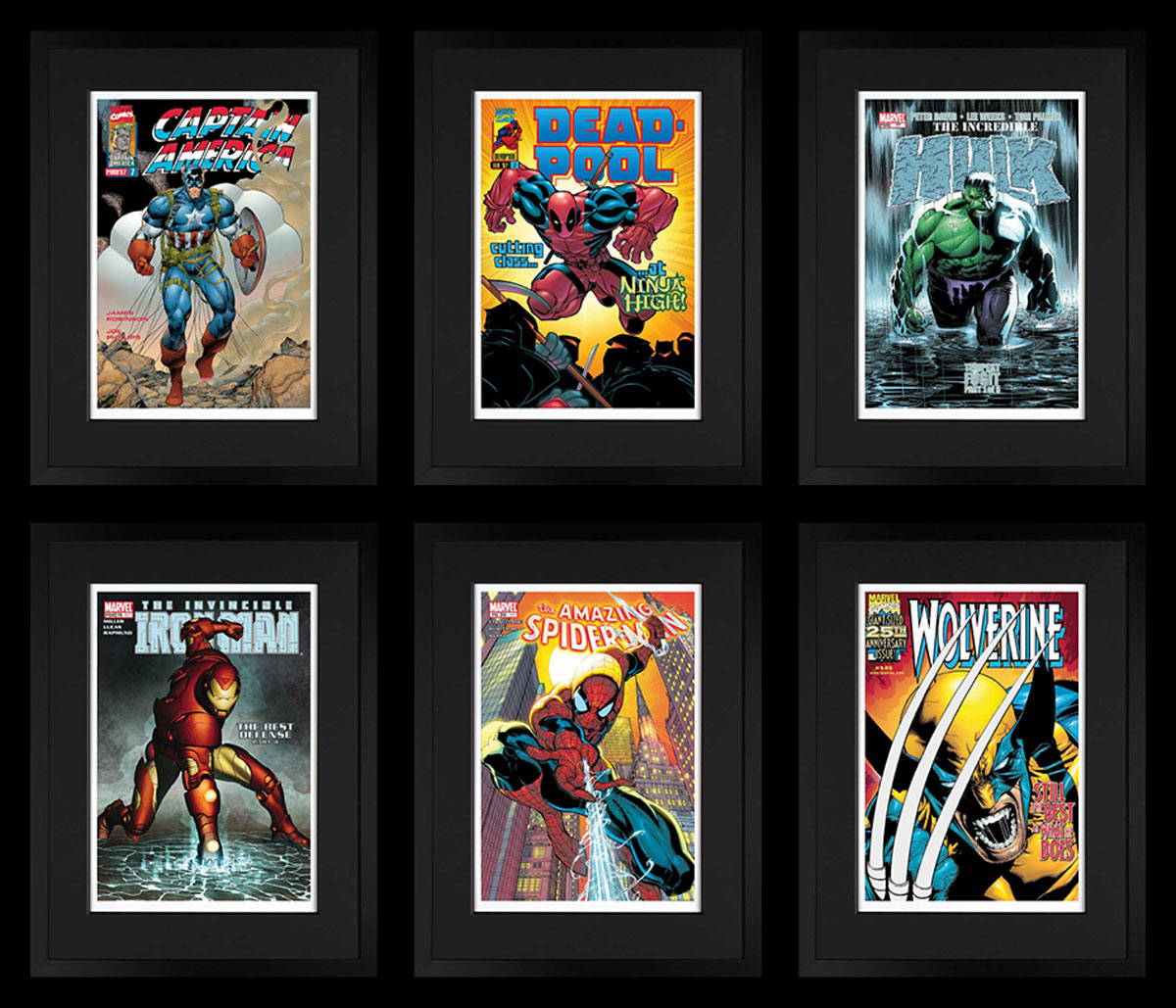 I'd like to finish up with these amazing super-sized originals by Thai artist Puritat - he takes manga-inspired portraits and paints them directly onto comics: pulp adventure, wartime, The Incredible Hulk and my favourite - Conan the Barbarian!
Contact us anytime to talk all things super-powered!