Ken Rausch - The Alchemist
Ken Rausch's work was first discovered by Wyecliffe's Director Ben Fry in 2014 whilst visiting US based artists at ArtExpo New York. Ben purchased every work available and four years on, Cincinnati artist Ken Rausch is still blazing a trail with his astonishing, constantly evolving 'Alchemy' artworks.
"At its essence, art is an alchemical process.
Alchemy is a process of transformation."

Starting with luxurious, thick copper panels; these satisfyingly tactile, large-scale works are etched with acid, fire, water and pigment. Battered, sanded and etched: specialised grinding tools are employed to render texture and depth… Finally, multiple layers of resin coat the surface to create a glass-like gloss sheen.
The result is a jaw-dropping parallax effect as multiple planes of texture, colour, reflectivity and shape move at different depths. A three-dimensional, almost holographic effect resulting in a constantly changing viewing experience.
His latest works take the celebrated 3D nature a step further, utilising the malleable properties of the copper; these tall pieces are sculpted into undulating wavelike structures, offering further opportunities for reflection, specular highlight and refraction.
Graduating with honors from the Art Academy of Cincinnati, Ken still calls this city home. He is inspired by nature, particularly the verdant, valleys and rolling hills of Ohio's "Queen City" district.
Highly sought-after by collectors throughout the USA, Canada and Panama, Wyecliffe is proud to be Rausch's only exhibiting gallery in the UK.
Follow Ken Rausch 's latest work by signing up to our mailing list here.
---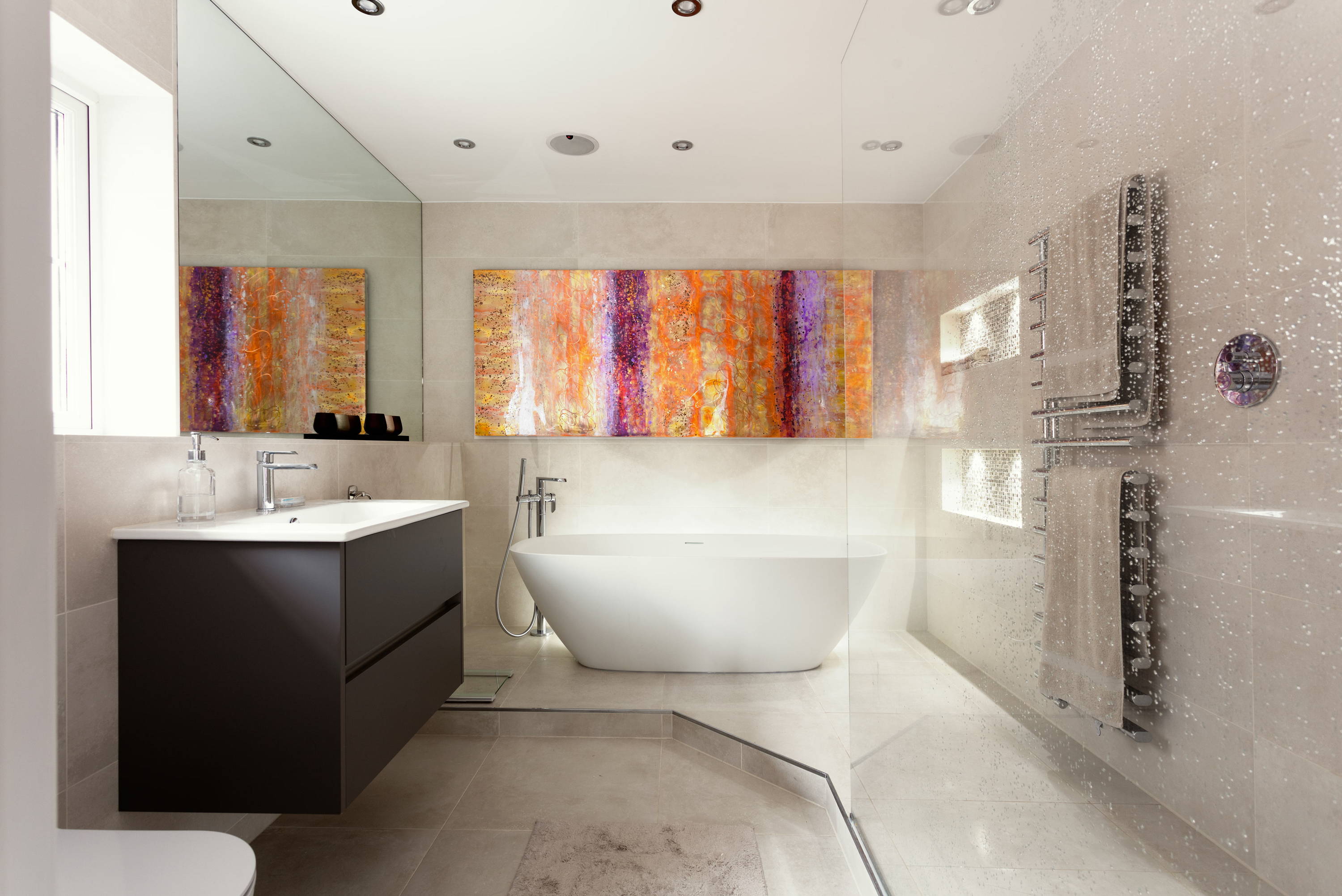 ---
Also in News
The new Panda edition, 'Keeper of Dreams' is the sensational next chapter in Kerry Darlington's Classic Folklore Collection. A circular portrait featuring a brunette heroine embracing a panda bear; surrounded by pink, purple and blue butterflies, peonies and bows laced throughout her hair.
A rare inclusion into David Renshaw's 'Northern Romance' collection this outstanding artwork is exclusive to Wyecliffe Galleries. Based off the iconic Beatles album 'Abbey Road' this piece shows how the band's message of love and unity influenced Renshaw's work. As the first artwork in 6 years to be set in London and only 35 edition made, this is an extraordinary piece to have in your collection.
Showcasing the delightful smaller complimentary that we call charms from Kerry Darlington, released with her editions over the years. As Kerry's flagship gallery we want to make sure you have as much information available to help you on your journey, so this article outlines every charm released by artist Kerry Darlington through the years.