Christmas Interiors
Welcome to Winter - a designer's dream with its cool, atmospheric ambiences and its appeal to interior lifestyles. This month we welcome Linda Charles to our galleries with her serene, elegant Dynasties portrait collection.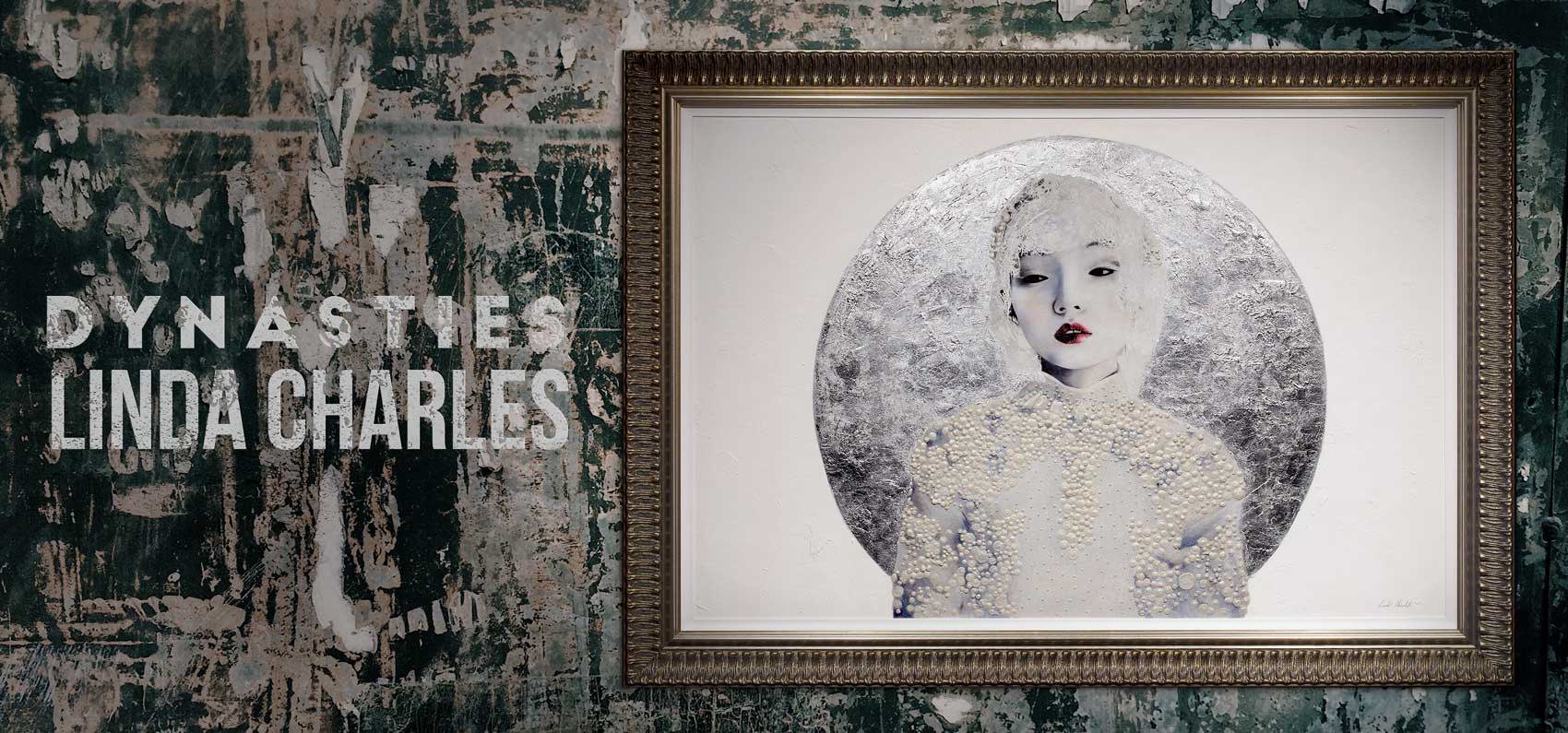 The relationship between artist and patron is a celebrated tradition since the time of the renaissance old masters. At Wyecliffe, we commission art to any specification - complementing homes and businesses of all designs and scale.
One of our great commissioning artists is Laura Beck with her expressive 'Prima Ballerina' figuratives and flowing, contemplative abstracts gracing designer homes worldwide.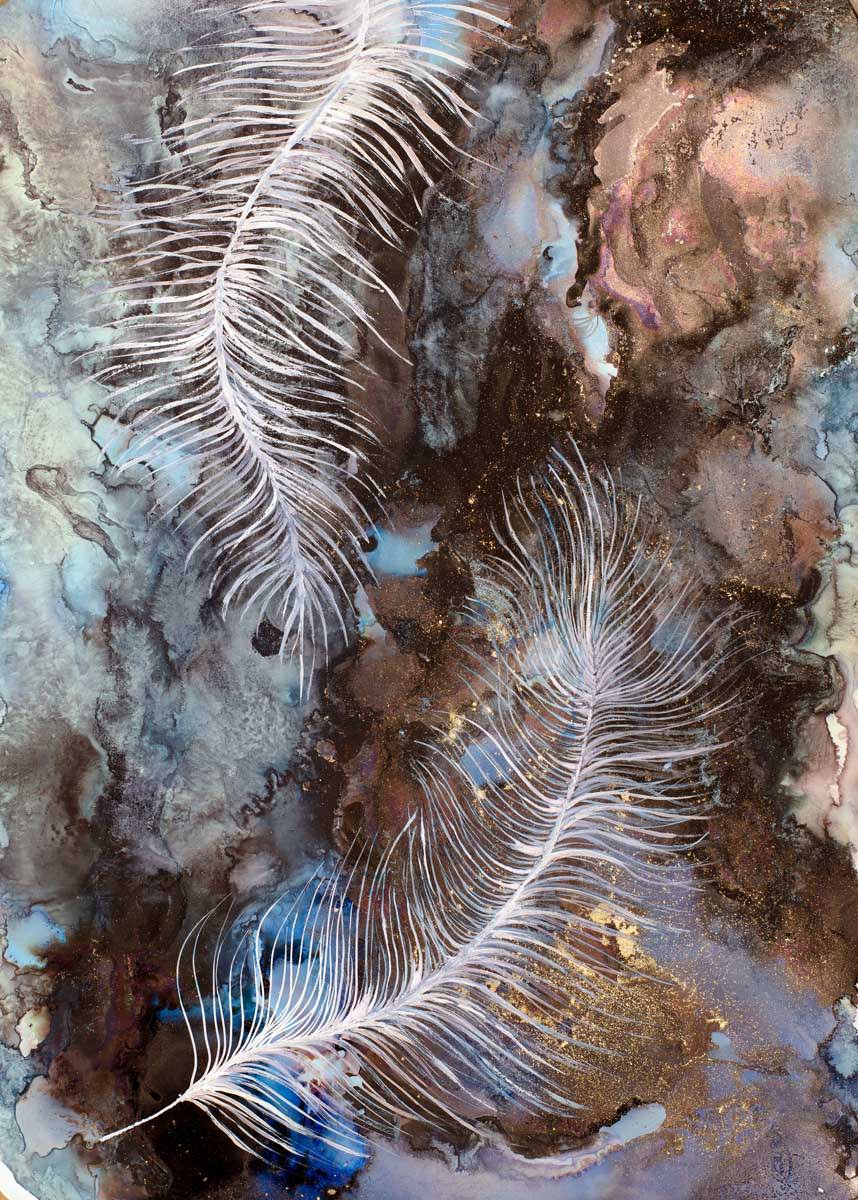 Famous for her sunny, Klimpt inspired neo-burlesque portraiture: Nimes-born artist Amylee also draws inspiration from a background in Paris interior-decor and Fashion agencies, resulting in a new collection of abstract floral paintings as sophisticated as they are beautiful. Particularly exciting touches include the exquisitely distressed gold leaf and multilayered patina technique.
Kerry Darlington Triumphs
Arguably the UK's most loved contemporary artist, Kerry Darlington held her annual Wyecliffe appearance this month - her most successful ever. As well as her celebrated fantasy and Pre-Raphaelite inspired works, she is also an innovative and inspired creator of designer abstract pieces such as the circular 'cosmos' abstracts in resin.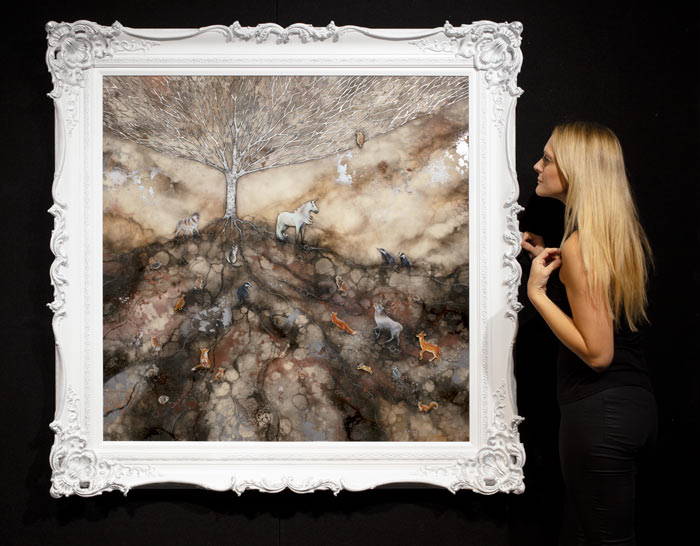 We invite you to contact us anytime for our extensive consultancy and approval services. We work with some of the world's most exciting designers architects and artists to integrate the perfect finish into your project.
---
Also in News
Wyecliffe is proud to present a world-class talent: David Goode and his astonishing, infinitely imaginative and painstakingly intricate sculptures. Utilsing the Lost Wax method and years of experience at the top of his craft, including a legendary residence at Madame Tussauds.
The UK's most beloved artist is sought after the world over for her depictions of stories cherished for generations: Peter Pan, the Wizard of Oz, The Magic Faraway Tree and Alice in Wonderland. However, another collection prized by Kerry collectors is perhaps here most personal: her own mythical world – Nature's Faeries.
With his thrillingly pure abstract originals and idiosyncratic style: it'll come as no surprise that Allan Storer has had a rich and colourful life - in our exclusive interview we discover the career and influences that have shaped this most distinctive of artists.