Christmas Interiors
Welcome to Winter - a designer's dream with its cool, atmospheric ambiences and its appeal to interior lifestyles. This month we welcome Linda Charles to our galleries with her serene, elegant Dynasties portrait collection.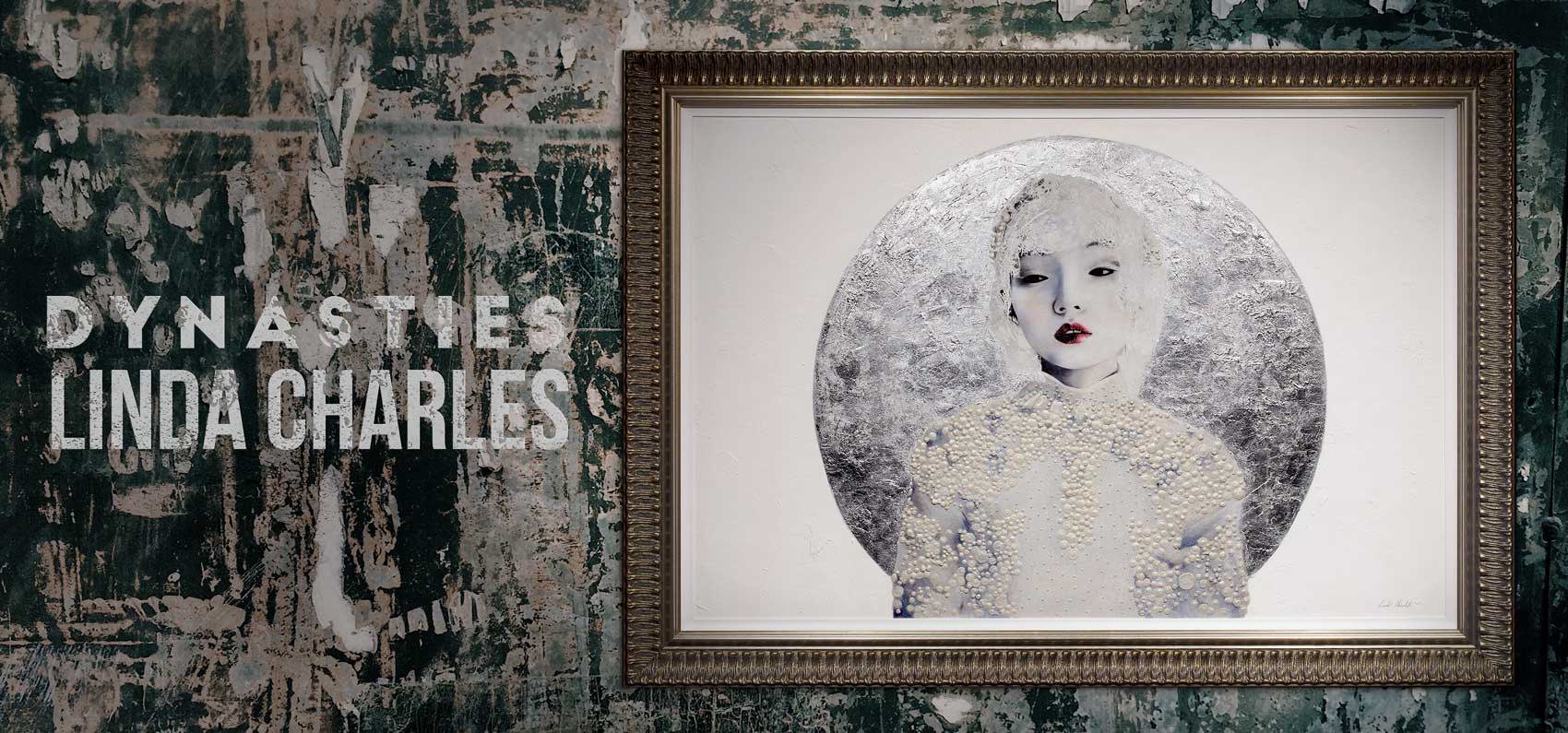 The relationship between artist and patron is a celebrated tradition since the time of the renaissance old masters. At Wyecliffe, we commission art to any specification - complementing homes and businesses of all designs and scale.
One of our great commissioning artists is Laura Beck with her expressive 'Prima Ballerina' figuratives and flowing, contemplative abstracts gracing designer homes worldwide.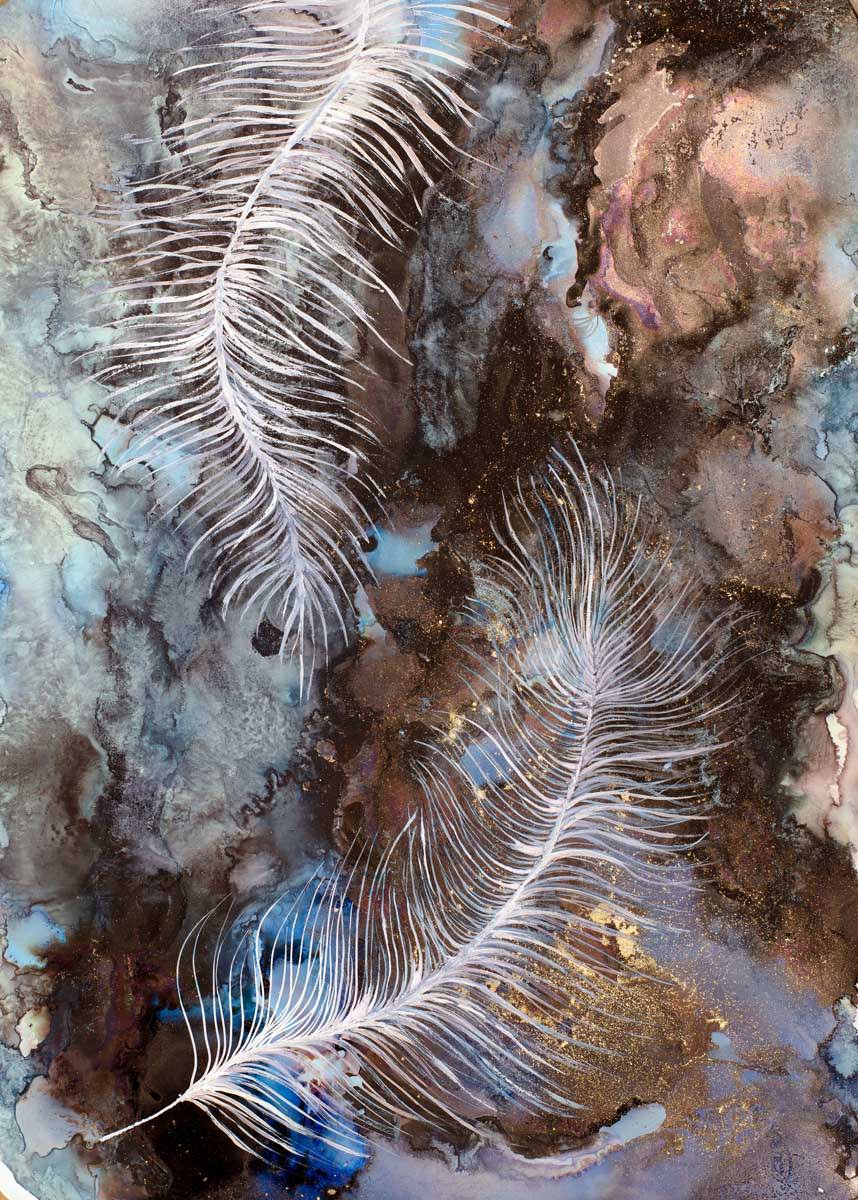 Famous for her sunny, Klimpt inspired neo-burlesque portraiture: Nimes-born artist Amylee also draws inspiration from a background in Paris interior-decor and Fashion agencies, resulting in a new collection of abstract floral paintings as sophisticated as they are beautiful. Particularly exciting touches include the exquisitely distressed gold leaf and multilayered patina technique.
Kerry Darlington Triumphs
Arguably the UK's most loved contemporary artist, Kerry Darlington held her annual Wyecliffe appearance this month - her most successful ever. As well as her celebrated fantasy and Pre-Raphaelite inspired works, she is also an innovative and inspired creator of designer abstract pieces such as the circular 'cosmos' abstracts in resin.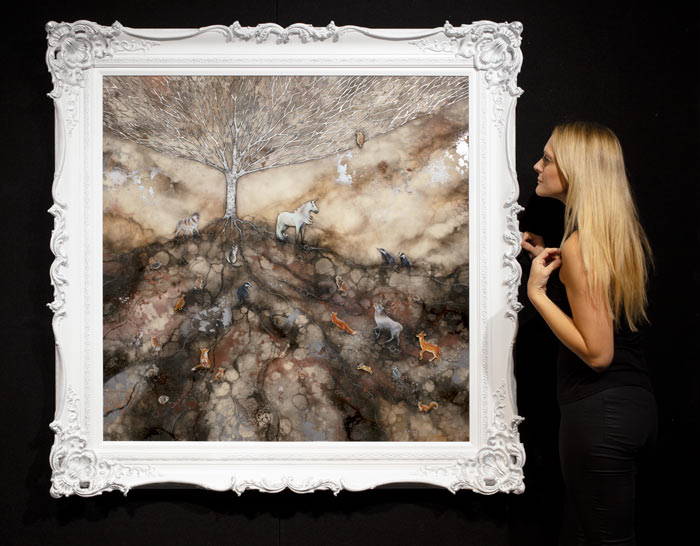 We invite you to contact us anytime for our extensive consultancy and approval services. We work with some of the world's most exciting designers architects and artists to integrate the perfect finish into your project.
---
Also in News
This 21 year old from London is a rising talent in the world of contemporary art. Find out about this exciting new artist - and her sumptuous metal-leaf bird of paradise paintings here...
Bold, brilliant celebrations of symbology and modern design. Our exclusive interview with the Bisaillon Brothers takes an unprecedented look at the inspiration behind their visually arresting and innovatively produced artworks.
A Very Happy New year, or more traditionally "Gōng xǐ fā cái" to all our friends and family at the Wyecliffe gallery! Darren Siah takes us through some of his favourite red and gold artworks to mark the occasion.